32GB
Team Group has quietly added 32 GB unbuffered DDR4 memory modules to its product catalogue and plans to start sales in the near future. The modules will feature JEDEC-standard data transfer rates and will be aimed primarily at OEMs as well as high-end desktops and workstations that benefit from loads of RAM yet do not necessarily need extreme bandwidth. Team Group's Team Elite UD-D4 32 GB DDR4 unbuffered DIMMs rely on 16 memory chips featuring a 16 Gb capacity from Micron. The memory modules are rated for DDR-2666 mode with CL19 19-19-43 timings at 1.2 V, which is fully compliant with JEDEC's standards. The UDIMMs are not equipped with a heat spreader since they are not meant to be overclocked by the manufacturer. UPDATE 10/30: Team...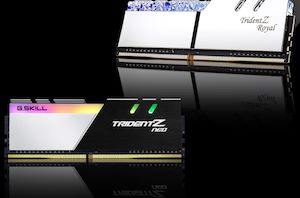 G.Skill has now rolled out its 32 GB unbuffered DDR4 modules in dual-channel and quad-channel memory kits. The modules are offered with data transfer rates from 2666 MT/s to...
27
by Anton Shilov on 10/9/2019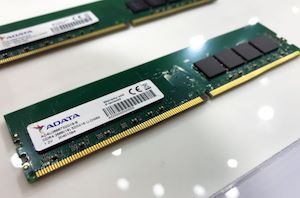 Now that both Samsung and Micron are shipping their 16 Gb DDR4 memory chips to third parties, we're seeing wider availability of 32 GB unbuffered memory modules (UDIMMs). To...
11
by Anton Shilov on 7/31/2019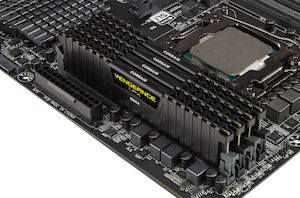 Corsair has introduced its first 32 GB unbuffered DRAM modules along with 64 GB and 128 GB dual-channel memory kits for mainstream PC platforms based on AMD's 400/500-series as...
19
by Anton Shilov on 7/19/2019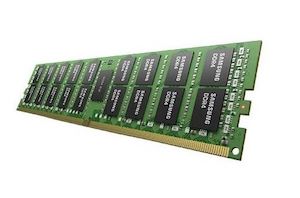 With a lot of speculation in regards to Samsungs 32 GB unbuffered modules and their availability since we first announced it last year, stock has started to filter into...
13
by Gavin Bonshor on 6/11/2019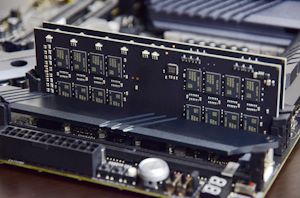 Two memory module companies, G.Skill and ZADAK, have developed a new memory format with double capacity DDR4 memory. These new modules put the equivalent of two standard modules onto...
52
by Ian Cutress & Gavin Bonshor on 1/23/2019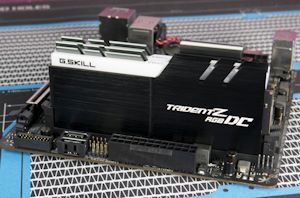 One of the interesting things to come out of the news in recent weeks is the march to double capacity memory. In today's market, memory modules for consumer grade...
19
by Ian Cutress on 11/9/2018