32GB
Kingston's HyperX division introduced a stack of new memory modules at CES 2020. Firstly, the company added 32 GB unbuffered DIMMs and SO-DIMMs to its Fury and Impact families. Secondly, the Fury and Fury RGB lineups now include DDR4-3600 as well as DDR4-3700 modules. 32 GB: Now From Kingston HyperX Kingston's 32 GB HyperX Fury unbuffered DIMMs as well as 32 GB Impact unbuffered SO-DIMMs are based on 16 Gb memory chips from an undisclosed supplier. According to the manufacturer, the 32 GB modules feature XMP SPD profiles for easier speed setting and are compatible with the latest platforms from AMD and Intel. The desktop-oriented 32 GB HyperX Fury UDIMMs are rated for DDR4-2400/CL15 at 1.2V, DDR4-2666/CL16 at 1.2 V, DDR4-3000/CL16 at 1.35 V, and at DDR4-3200/CL16...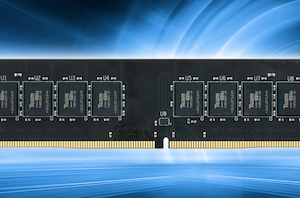 Team Group has quietly added 32 GB unbuffered DDR4 memory modules to its product catalogue and plans to start sales in the near future. The modules will feature JEDEC-standard...
8
by Anton Shilov on 10/22/2019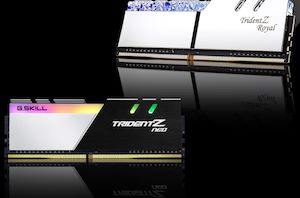 G.Skill has now rolled out its 32 GB unbuffered DDR4 modules in dual-channel and quad-channel memory kits. The modules are offered with data transfer rates from 2666 MT/s to...
27
by Anton Shilov on 10/9/2019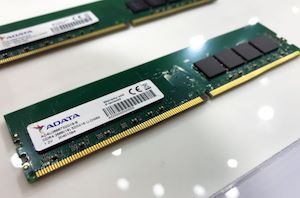 Now that both Samsung and Micron are shipping their 16 Gb DDR4 memory chips to third parties, we're seeing wider availability of 32 GB unbuffered memory modules (UDIMMs). To...
12
by Anton Shilov on 7/31/2019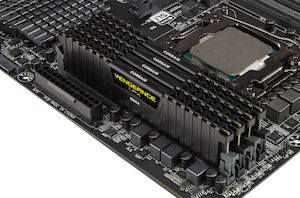 Corsair has introduced its first 32 GB unbuffered DRAM modules along with 64 GB and 128 GB dual-channel memory kits for mainstream PC platforms based on AMD's 400/500-series as...
19
by Anton Shilov on 7/19/2019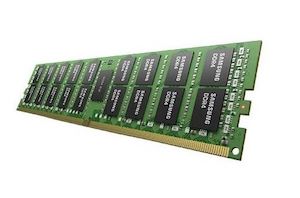 With a lot of speculation in regards to Samsungs 32 GB unbuffered modules and their availability since we first announced it last year, stock has started to filter into...
13
by Gavin Bonshor on 6/11/2019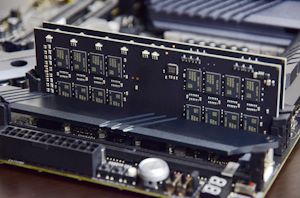 Two memory module companies, G.Skill and ZADAK, have developed a new memory format with double capacity DDR4 memory. These new modules put the equivalent of two standard modules onto...
52
by Ian Cutress & Gavin Bonshor on 1/23/2019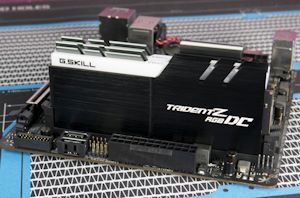 One of the interesting things to come out of the news in recent weeks is the march to double capacity memory. In today's market, memory modules for consumer grade...
19
by Ian Cutress on 11/9/2018