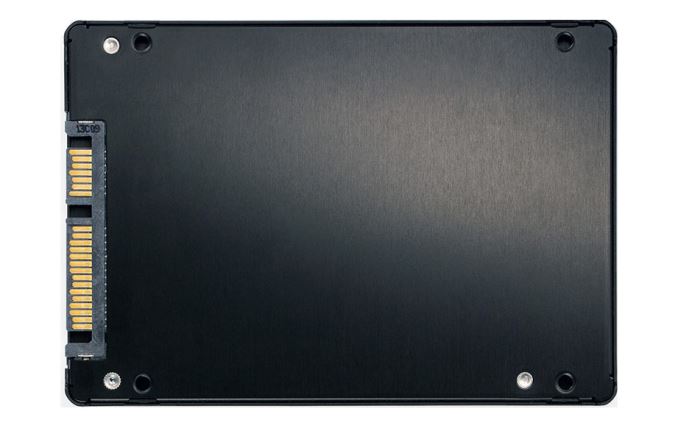 In our series of Solid State Drive guides, here's the latest update to our list of recommended SSDs. All numbers in the text are updated to reflect pricing at the time of writing.
Best SSDs: Q3 2019
A solid state drive is often the most important component for making a PC feel fast and responsive; any PC still using a mechanical hard drive as its primary storage is long overdue for an upgrade. The SSD market is broader than ever, with a wide range prices, performance and form factors.
In the six months since the last edition of this guide, not much has changed in the retail SSD market. The constant price drops that kept the SSD market exciting through most of 2018 are over and prices have generally stabilized. Entry-level NVMe SSDs no longer carry a premium over SATA SSDs, and for most consumers a NVMe SSD should now be the default choice over SATA. Products using 64-layer 3D TLC still outnumber newer products using 9x-layer 3D TLC, and the newer drives are for the most part more expensive without offering much tangible improvement in performance, power efficiency or reliability.
September 2019 SSD Recommendations
Market Segment
Recommendations
Entry-level NVMe
Intel 660p 2TB
$184.99 (9¢/GB)
High-end NVMe
Silicon Power P34A80 1TB
$109.99 (11¢/GB)
Mainstream 2.5" SATA
Crucial MX500 1TB
$107.99 (11¢/GB)
M.2 SATA
Crucial MX500 1TB
$107.99 (11¢/GB)
Above are some recommendations of good deals in each market segment. Some of these aren't the cheapest option in their segment and instead are quality products worth paying a little extra for.
The next table is a rough summary of what constitutes a good deal on a current model in today's market. Sales that don't beat these prices are only worth a second glance if the drive is nicer than average for its product segment.
September 2019 SSD Recommendations: Price to Beat, ¢/GB
Market Segment
256GB
512GB
1TB
2TB
Budget 2.5" SATA
14 ¢/GB
11 ¢/GB
10 ¢/GB
Mainstream 2.5" SATA
19 ¢/GB
13 ¢/GB
11 ¢/GB
11 ¢/GB
Entry-level NVMe
16 ¢/GB
11 ¢/GB
10 ¢/GB
10 ¢/GB
High-end NVMe
20 ¢/GB
15 ¢/GB
14 ¢/GB
14 ¢/GB
M.2 SATA
20 ¢/GB
13 ¢/GB
11 ¢/GB
12 ¢/GB
As always, the prices shown are merely a snapshot at the time of writing. We make no attempt to predict when or where the best discounts will be. Instead, this guide should be treated as a baseline against which deals can be compared. Most of the drives recommended here are models we have tested in at least one capacity or form factor, but in many cases we have not tested every capacity and form factor, or have tested just one of the several brands selling the same turnkey solution. For older drives not mentioned in this guide, our SSD Bench database can provide performance information and comparisons.
NVMe SSDs
PC OEMs have finally jumped on the NVMe bandwagon, and that has helped ensure a supply of more budget-oriented NVMe SSDs in addition to the enthusiast class products. In the future it looks like the entry-level NVMe market segment will be migrating toward smaller form factors like M.2 2230, but for now virtually all retail NVMe SSDs are still M.2 2280 with two or four lanes of PCI Express.
PCIe 4.0 has officially arrived, but is only available on the latest Ryzen desktop platforms and is only supported by one currently-shipping SSD controller: the Phison E16. Right now, PCIe 4.0 is expensive, power hungry, and only helps with synthetic benchmark scores and a narrow range of workloads that need the highest sequential transfer speeds possible. Next year there will be many more options for PCIe 4.0 SSDs including lower price points.

Most brands have introduced new high-end NVMe models for 2019, but in many cases they change very little compared to last year's products. Some are little more than firmware updates; a few replace 64L TLC with 92/96L TLC but don't gain much performance since they are still using the older controllers. The most significant new controller to ship in 2019 has been the Phison E16, the first PCIe 4.0-capable client SSD controller. Consumers building a new Ryzen desktop may want to opt for one of the drives using the Phison E16 controller in order to earn the bragging rights of the highest sequential transfer benchmark numbers possible without using RAID. For everybody else, PCIe 4.0 isn't ready for prime time and current high-end PCIe 3.0 SSDs will offer just as much real-world performance.
There are plenty of older models still in production (or at least widely available) that are now significantly cheaper than their successors, and consequently offer better price to performance ratios. This disparity is most evident when comparing Phison E12 drives against Phison E16 drives: The Silicon Power P34A80 is one of the cheapest E12 drives at about half the price of Phison E16 drives, and it offers basically the same real-world performance for anyone still using PCIe 3.0. The Silicon Power P34A80 has only a 3-year warranty instead of the usual 5 years for high-end drives, but the hardware is identical to other Phison E12 drives that come with 5-year warranties.

Low-end NVMe SSDs have always struggled to carve out a niche between mainstream SATA and high-end NVMe pricing. This market segment has finally made it down to price parity with mainstream SATA drives (while offering a clear performance boost), but the cheapest high-end NVMe drives are still overshadowing most of the options in this segment.
The Intel 660p is probably the only QLC-based consumer SSD currently worth considering, and even then only the 2TB model undercuts TLC drives by a wide margin. At lower capacities there are TLC drives with comparable prices that will offer better performance and endurance. Kingston's recent A2000 hasn't landed on our testbed yet, but it uses the same controller as the Intel 660p and should easily outperform it thanks to the A2000's use of 96L TLC instead of 64L QLC. The WD Blue SN500 deserves a mention as one of the best-performing DRAMless SSDs we've tested, but its pricing doesn't really stand out.

SATA SSDs
Not much is happening in the SATA SSD market. None of the major brands have announced an update of their mainstream SATA SSDs to use 96L NAND instead of 64L NAND, and there are even still a few drives with 32L or planar TLC lingering in the market. The only big news since the underwhelming launch of the Samsung 860 QVO is that SK Hynix is now selling their own branded SSDs, starting with the Gold S31. This is still too new for street prices to have fallen below launch MSRPs so it is interesting mainly because it is one of the few (or only) retail consumer SSDs with Hynix 3D NAND.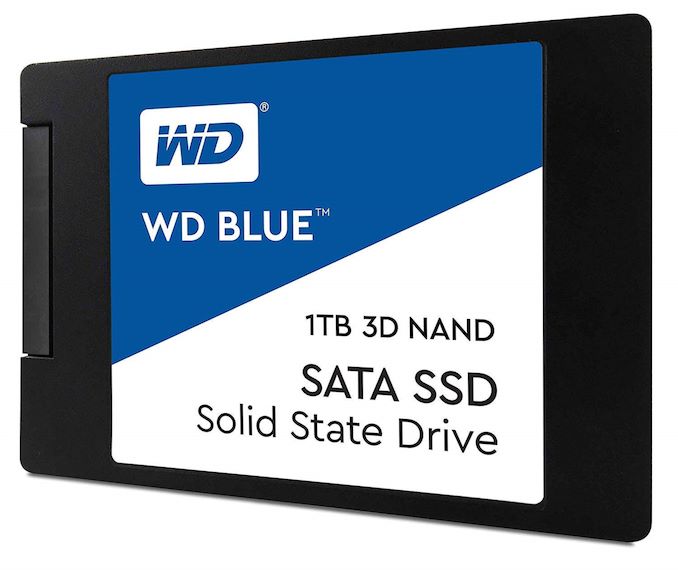 For SSDs that will be the primary (boot) drive in a system, we recommend not using the cheapest DRAMless models. The WD Blue 3D and Crucial MX500 are consistently priced competitively and perform about as well as any SATA SSD can. The ADATA SU800 and Team L5 LITE 3D use older NAND and are a bit slower and cheaper without incurring all the downsides of using a DRAMless SSD controller; the Team drive in particular often beats most DRAMless SSDs on price.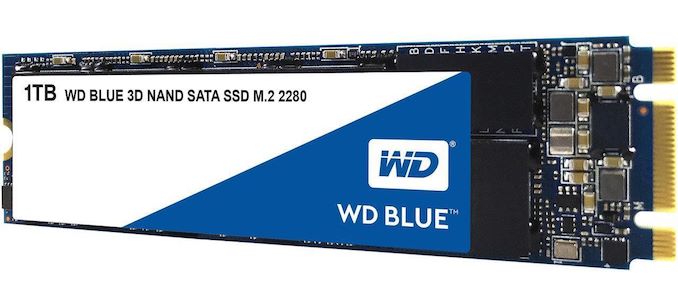 M.2 NVMe SSDs should be preferred over M.2 SATA SSDs anywhere that NVMe is supported, now that entry-level NVMe SSDs have caught up on price and power efficiency. For systems that support only M.2 SATA, we recommend avoiding entry-level DRAMless drives and going with one of the higher-performing mainstream models from Crucial, Western Digital or Samsung. We have only tested the 2.5" versions of most of these drives, but the Samsung 860 EVO M.2 should have a clear advantage in power efficiency over most of its competition. Samsung charges a substantial premium over other brands, so for users that aren't trying to squeeze every last minute of battery life out of their notebook, the Crucial MX500 or WD Blue 3D are more cost effective, especially at higher capacities.