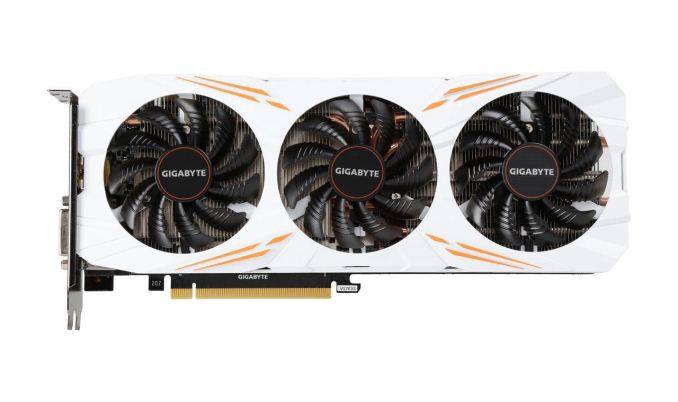 In our series of buyers guides, here's the latest update to our list of recommended graphics cards for gaming PCs. All numbers in the text are updated to reflect pricing at the time of writing (Oct 30th).
Best Video Cards for Gaming: Holiday 2018
For gaming PCs that push the pretty pixels on the screens, the video card is the most important component. And given the sheer amount of custom options, choosing the right graphics card for your budget can be very difficult. In our Video Cards for Gaming guides, we give you our recommendations in terms of GPU models and current prices representative of an affordable non-blower custom card. Our guide targets common gaming resolutions at system-build price points similar to our CPU guides.
Given the increased video card prices that have come to characterize much of 2017 and 2018, this holiday season we are seeing much more reasonable prices. The situation also pushes the newly launched RTX series further to the top of the price list.
Click the category links to jump to the appropriate section. For an MSRP table, click here
The majority of our recommendations aim to hit the performance/price curve just right, while considering power consumption and graphics/monitor ecosystems.
Without a doubt, the last several video card buyer's guides have been dominated by cryptomining inflated prices and its impact on demand and supply. It was with those price inflations that the upper performance/price sweet spot around $300 had disappeared, a space that was once occupied by the stalwart Radeon R9 390 and popular GeForce GTX 970. Since then, prices peaked in January before its gradual descent to relative normalcy.
Of course, in terms of diminishing returns for your earned dollars, that 'Sweet Spot' represented a particular inflection point. Traditionally, this was the 'value' option of the enthusiast lineup, often offering last generation flagship performance at much more affordable prices. The models also acted as the higher volume product butressing the premium and halo cards above it. This was the emerging theme with NVIDIA's release of the GeForce RTX 2070 at $600 Founders Edition pricing and $500 nominal MSRP, those days seem well behind us.
November 2018 Estimated Video Card Prices
Model
Q4'18 Price
Q3'18 Price
Q2'18 Price
NVIDIA Titan V*
$2999
$2999
$2999
NVIDIA GeForce RTX 2080 Ti
$1300
-
-
NVIDIA GeForce RTX 2080
$769
-
-
NVIDIA GeForce RTX 2070
$499
-
-
NVIDIA Titan Xp*
$1299
$1299
$1299
NVIDIA GeForce GTX 1080 Ti
-
$750
$1000
AMD Radeon RX Vega 64
$520
$590
$860
AMD Radeon RX Vega 56
$450
$480
$690
NVIDIA GeForce GTX 1080
-
$510
$660
NVIDIA GeForce GTX 1070 Ti
$379
$480
$580
NVIDIA GeForce GTX 1070
$349
$410
$560
AMD Radeon RX 590 8GB
$279
-
-
AMD Radeon RX 580 8GB
$199
$280
$370
AMD Radeon RX 570 8GB
$149
$260
$350
NVIDIA GeForce GTX 1060 6GB
(1280 cores)
$249
$300
$340
NVIDIA GeForce GTX 1060 3GB
(1152 cores)
$189
$230
$270
NVIDIA GeForce GTX 1050 Ti
$139
$180
$220

*Only sold directly from NVIDIA
There are several reasons for this situation, with the main one being NVIDIA's bet on hardware-accelerated raytracing and AI operations in their consumer graphics hardware via Turing. The corollary is AMD's current situation where they still have no performance competitor to the GeForce GTX 1080 Ti of last generation, let alone the current one. Additionally, 'Navi', AMD's comparable generation to Turing isn't due until sometime in 2019 at the earliest.
Under normal circumstances, the $300 "Sweet Spot" is of greatest value for gamers looking to min-max their PC builds, where the bulk of the budget goes into the highest performing graphics card priced right before diminishing returns. Pre-cryptomining frenzy, it tended to be a good price/performance match for a variable refresh monitor or higher-end VR headset, especially as VR headset and FreeSync/G-Sync monitors are becoming more affordable. The variable refresh technologies themselves are capable of providing smoother gaming experiences, in particular enabling mid-range cards to punch above their traditional weight. The kicker is that only AMD cards support FreeSync and only NVIDIA cards support G-Sync.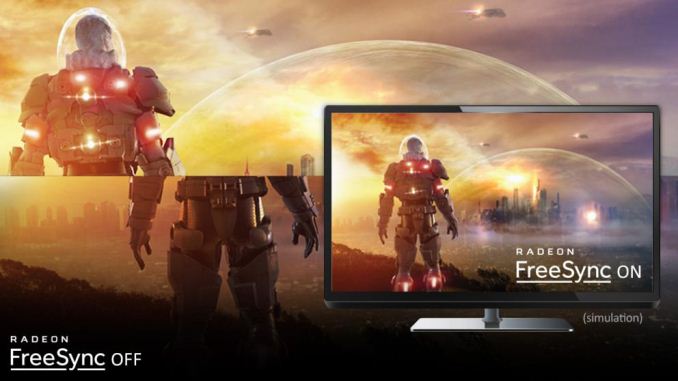 So if you want a variable refresh monitor, your choice of video card locks your options. NVIDIA charges a premium for G-Sync, which is reflected in higher monitor prices. But because AMD does not have a strict certification program outside of FreeSync 2, there are some questionable FreeSync monitors, and annoyingly, some without support for Low Framerate Compensation (LFC). If you are looking to purchase a FreeSync monitor, LFC is almost mandatory as it maintains the variable refresh experience when the refresh rate dips below the monitor's minimum, which for many monitors is still 40Hz+.
The question becomes much more difficult, with HDR now being pushed as the premium gaming experience, but furthermore with NVIDIA's promised raytracing graphical effects and AI-based graphics accelerating features such as Deep Learning Super Sampling (DLSS). Unfortunately, games have yet to release utilizing these Turing 'RTX platform' features.
Returning to you, the consumer, this means that min-maxing for a VR build or new monitor has become that much harder. Particularly if your game tastes veer towards either DX11 or DX12/Vulkan games; as a rough rule of thumb, GeForce cards tend to perform better on DX11 games while Radeon cards tend to perform better (or at least punch above their weight) on DX12/Vulkan. We will keep these complications in mind when we list our recommendations.
Now with the NVIDIA GeForce RTX 20 series cards in play - and specifically the RTX 2080 Ti and RTX 2080 - the 4K gaming PC has finally gotten cards faster than the prominent Pascal flagship of the GTX 1080 Ti. Meanwhile supplies of the GTX 1080 Ti itself seem to have finally and permanently been depleted. So for 4K gaming, NVIDIA rules the roost with their RTX cards.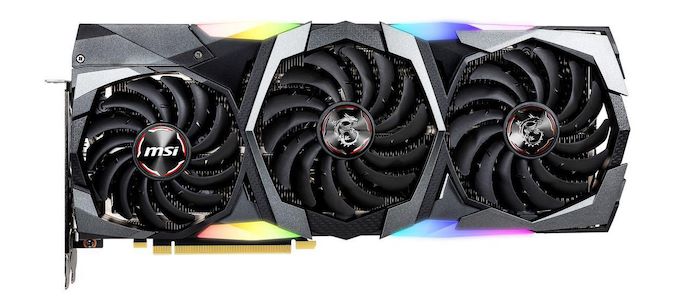 When it comes to 4K with all the settings cranked up, this can matter, and so the RTX 2080 Ti takes the single GPU crown for no-compromises 4K gaming. Particularly if adding HDR or future raytracing, AI, or other RTX platform features into the mix. Meanwhile, if GTX 1080 Ti tier traditional performance is the minimum, the RTX 2080 offers an alternative if there are no GTX 1080 Ti's in stock and if you are willing to pay the premium.
Either way, the RTX 2080 Ti is the king of the hill for games, though it's fairer to consider it a component of something like a $3000 build. Otherwise if you want to stick to something closer to $2000...
Runner Up: NVIDIA GeForce RTX 2080 ($769)
The smaller sibling of the 2080 Ti, the 2080 does give up a decent chunk of the flagship RTX card's performance. But in turn it comes in at a much lower price tag. In terms of 4K performance it's not always going to be able to hold that resolution without some kind of compromise, but for all but the most demanding games it should offer plenty of power.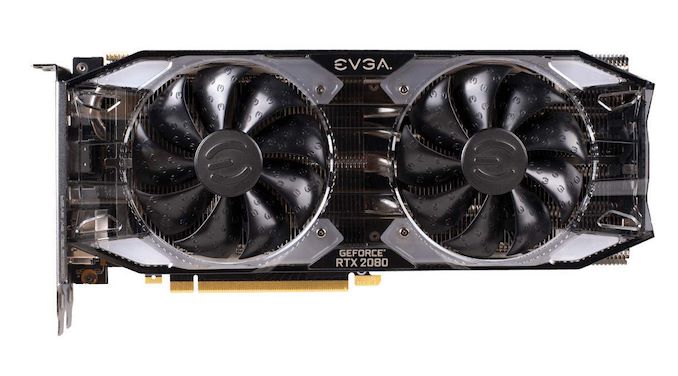 Meanwhile as far as pricing goes, amazingly enough, at around $770, prices are starting at about where the GTX 1080 Ti left the market. Which admittedly isn't moving the needle much on performance-per-dollar, but as the 2080 slightly outperforms the 1080 Ti it replaces, it does end up being more features for the same price. Though NVIDIA still needs game makers' to really deliver on what their new hardware can do.
Dropping down from the fastest flagships brings us to familiar ground. At around the $500 price point, the GeForce RTX 2070 is a stronger card now that the supply has ramped up and prices have come down.
Performance-wise, the GeForce RTX 2070 is capable of pushing around 60fps or more on 1440p on high or maximum settings for the most demanding games. In turn, performance will be sufficient for high refresh rate gaming on 1080p and less demanding 1440p titles. By adjusting graphics settings, the RTX 2070 can also handle 4K, particularly with a G-Sync monitor, as it may not be optimal for single-card 4K on the latest AAA titles.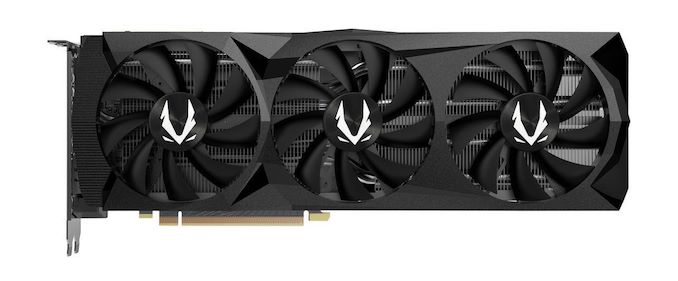 All told, this card outperforms the reference GTX 1080 it replaces by 10%. So the price and performance calculus is very similar to the RTX 2080 cards; NVIDIA doesn't face strong competition here, so the performance and overall value proposition is unmatched. However that doesn't mean NVIDIA's pricing is very aggressive here. In practice the GTX 1080 has been replaced by a slightly faster and more feature-capable card for around the same price.
Runner Up: AMD Radeon RX Vega 64 ($449)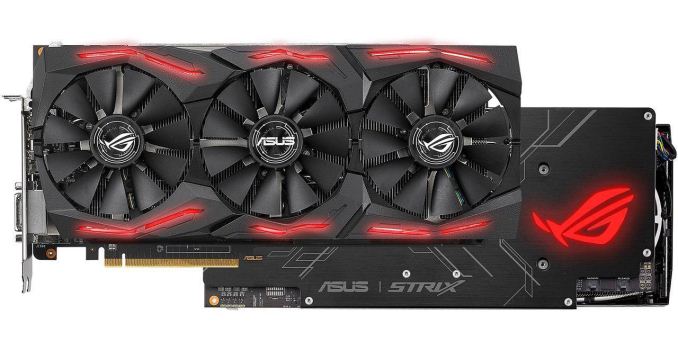 As for AMD, the Radeon Vega 64 is the closest thing they offer to an RTX 2070 competitor. In practice it's going to trail the 2070 by around 10% or so in performance, but conveniently enough it's also priced about 10% lower. So if you can overlook the card's high power consumption - the Vega 64 is well off of NVIDIA's power efficiency here - then there's a somewhat slower and somewhat cheaper option in this price range. Otherwise, the reference RX Vega 64 would work fine to match a FreeSync monitor for high quality 1440p and dialed-down 4K gaming.
The youngest of NVIDIA's Pascal cards, the GeForce GTX 1070 Ti has lived an odd life. But now that the GTX 1080 has disappeared from retail shelves and may very well be gone for good, the card is the closest thing to a value proposition in NVIDIA's current product stack. In terms of performance, the reference GTX 1070 Ti is up to the task of 1440p60 for most games, though being in the realm of 20% behind the RTX 2070, the most demanding games will need settings adjustments. Similarly, 1080p performance should be suitable for high refresh rate monitors on many, though not all, games. And with 8GB of GDDR5, the GTX 1070 Ti is generally set for increased VRAM requirements.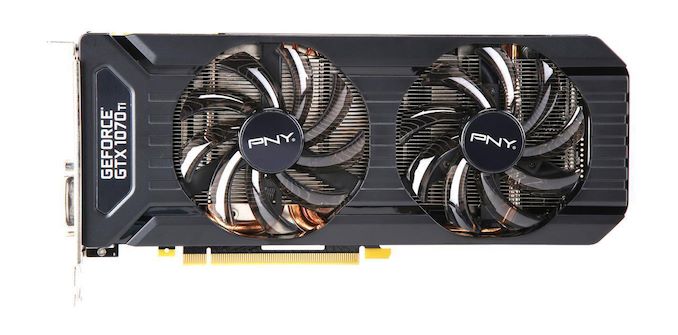 With NVIDIA's RTX 2070 cards playing in the $500+ area, the GTX 1070 has remained the closest to a 'sweet spot' card, especially as the GTX 1070 does not overlap with the RTX cards in terms of performance.
Runner Up: NVIDIA GeForce GTX 1070 ($349)
A half step up down the GTX 1070 Ti is the GTX 1070 ; reference-to-reference, the GeForce GTX 1070 is around 12% behind the GTX 1070 Ti, with custom cards closing the gap somewhat. Generally speaking, as these cards are based on the same GPU as the GTX 1070 Ti, they're a proportional shift in performance and in price. You give up some performnace, but you also come down a bit on price. Arguably the GTX 1070 is a stronger buy right now, but if $350 is a hard ceiling, you won't get there on the GTX 1070 Ti.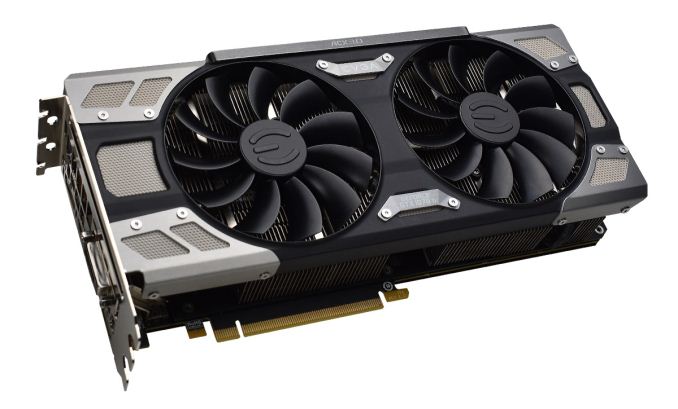 The cryptomining demand originally hit hardest on this tier of video cards, in particular the Radeon RX 580, and the RX 480 before it. Today, prices have relaxed to the point where the RX 580 8GB is around the $199 mark, putting it under that $200 sweet spot for video card prices. While the AMD Radeon RX 580 lagged behind the GTX 1060 6GB (1280 cores) by around 7% at 1080p and 1440p at launch, since then, RX 580 performance is more-or-less on par or better in most scenarios, though certain games will give the 1280 core GTX 1060 6GB the edge. The RX 580 does have higher power consumption, and along with the RX 480 has been the poster child of the excesses of cryptomining demand, but being $50 cheaper cements its lead over the 1280 core GTX 1060 6GB.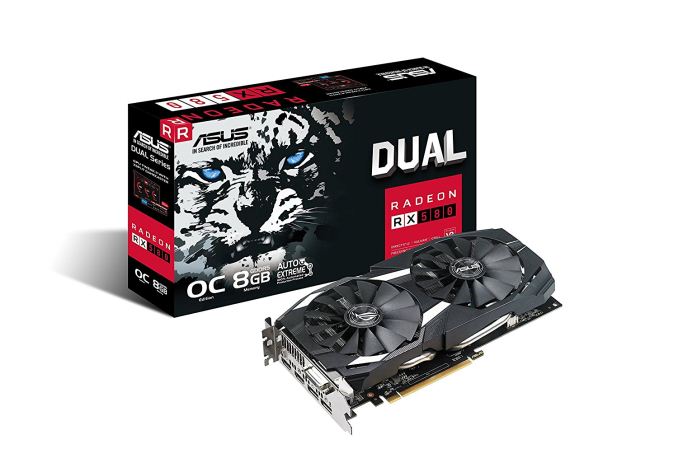 Runner Up: NVIDIA GeForce GTX 1060 6GB (1280 core) ($249)
In practical terms though, the 1280 core GTX 1060 6GB offers very similar performance to the RX 580: around 60fps on maxed out 1080p settings, which may include more anti-aliasing. This also translates into decent 1440p performance, though well shy of 60fps in more demanding games. The net result isn't especially in NVIDIA's favor, at least not at current prices; the $50 premium (and with less VRAM) doesn't make for a very strong showing right now, which is why it's runner-up.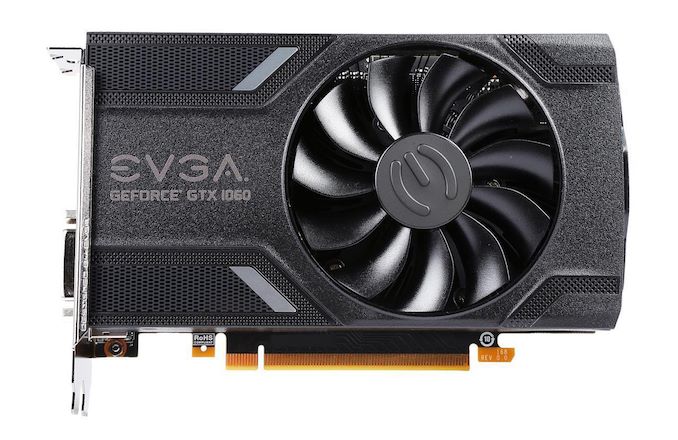 It's also worth noting that while the 1060 6GB would suit a wide range of G-Sync monitors, the high prices of these mid-range cards makes a G-Sync monitor purchase a difficult proposition.
After all the cryptocurrency mania of the past couple years, MSRP is finally returning to some of the hardest-hit models. Among them is the AMD Radeon RX 570, which is presently found at a surprisingly cheap $149. At that price point, it's priced comparably to the lesser performing GTX 1050 Ti, and so already brings great value compared to the GTX 1060 3GB (1152 cores).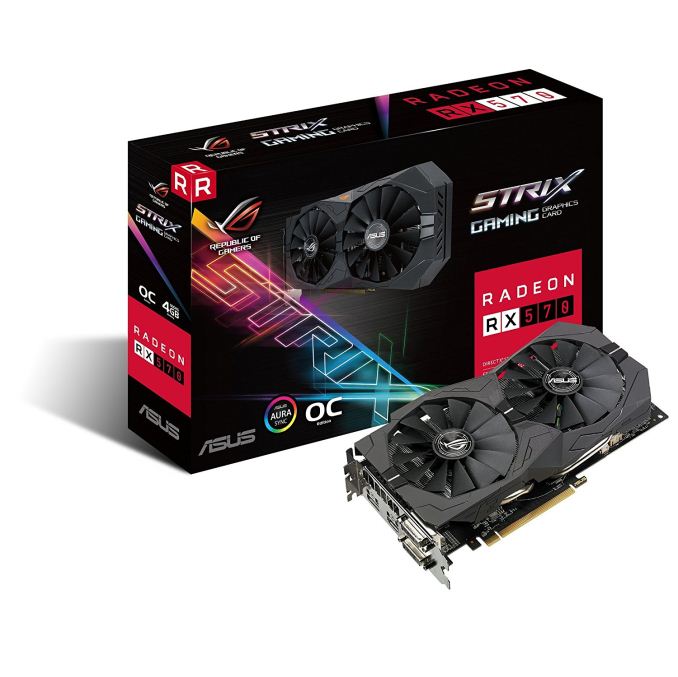 At launch, we found that the RX 570 performs about 7% over the RX 470 thanks to core and memory clockspeed increases, translating into strong 1080p and playable 1440p performance.
Runner Up: NVIDIA GeForce GTX 1060 3GB (1152 cores) ($189)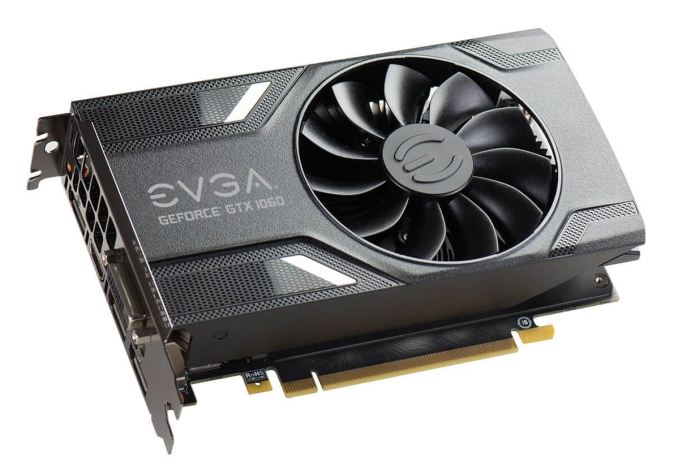 With the GTX 1060 3GB (1152 cores), There is the caveat that 'unlimited video memory' graphics settings could cause unpredictable performance in certain games (as seen in Tom's Hardware's RX 570 review), where VRAM requirements would outpace the 3GB frame-buffer.
Buy GIGABYTE GeForce GTX 1060 Windforce OC 3G on Newegg
While we have seen a relatively late in the year video card launch with the Radeon RX 590, the net result hasn't actually changed all that much. AMD has aimed the card square in the price and performance gap between the GTX 1060/RX 580 and GTX 1070/RX Vega 56, and they have succeeded. However the RX 580 is so cheap that the RX 590's 12% performance lead can't justify its 40% higher price Currently the card is the odd man out of the larger $200 - $400 market.
Moving on to NVIDIA, their new RTX 20 series has so far been announced with three products firmly in the enthusiast range, at least by price. At some point, we should expect a successor of some kind to their mainstream GTX 1060 models and below - GTX 1060 with GDDR5X notwithstanding. It is always possible that NVIDIA might opt to counter the RX 590; after all, they saw fit to counter the Vega 64 and Vega 56 with the GTX 1070 Ti rather late in the Pascal lifecycle. Either way, renewed attention to the mainstream segment should result in a plus for consumers.
As a reminder, all the previously mentioned video cards in this guide have the following MSRPs:
2018 MSRP/SEP Comparison
(aka Where Things Should Be)
AMD
Price
NVIDIA
$999
GeForce RTX 2080 Ti
$699
GeForce RTX 2080
Radeon RX Vega 64
$499
GeForce RTX 2070
$449
GeForce GTX 1070 Ti
Radeon RX Vega 56
$399
$379
GeForce GTX 1070
Radeon RX 590
$279
$249
GeForce GTX 1060 6GB
(1280 cores)
Radeon RX 580 8GB
$229
Radeon RX 580 4GB
$199
GeForce GTX 1060 3GB
(1152 cores)
Radeon RX 570
$169
$139
GeForce GTX 1050 Ti 4GB
$109
GeForce GTX 1050 2GB
Radeon RX 560
$99
Links to Other Guides