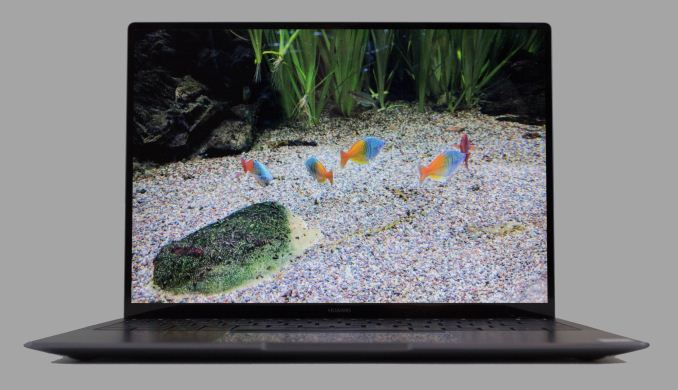 It's time for another look at the laptop market. We are still waiting on the Intel Gemini Lake models to ship, so it's not the best time to look for something in the budget range, although there are some new models there. We've seen more models ship with AMD's Ryzen Mobile as well, and the 8th Generation Core CPUs have been a nice boost over the outgoing 7th Generation models.
As always, we'll break the guide down into several segments to serve various markets, from low-cost, to mid-range, to high end.
Entry Level
We've finally seen our first Gemini Lake laptop available in the Chuwi LapBook SE, as well as a new offering from Microsoft in the Surface Go.
Chuwi LapBook SE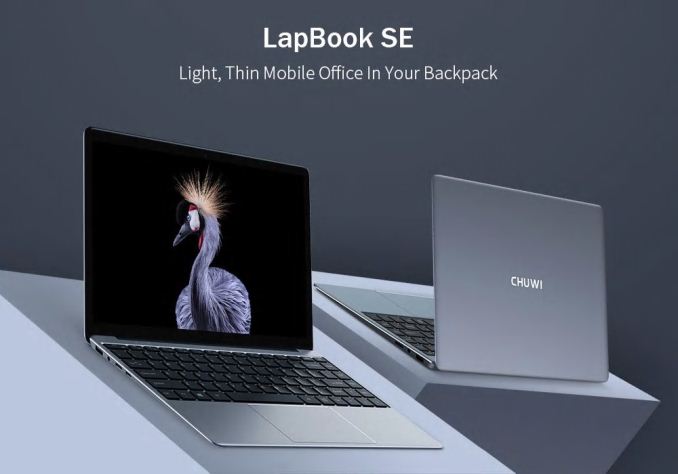 Chuwi tends to offer a lot of product for the dollar, and their latest LapBook SE is no exception. With the latest Intel Celeron N4100, based on Gemini Lake and the new Goldmont Plus Atom cores, Chuwi is able to fit in a new quad-core processor without breaking the bank. It's also one of the first laptops available with LPDDR4, although just 4 GB of it. For storage, Chuwi offers 32 GB of eMMC along with 128 GB of SSD storage. The laptops is an all-metal design as well, with thin bezels around the 13.3-inch FHD IPS display. And best of all, Chuwi has even managed to add in keyboard backlighting for this go around. For $299, it'll be hard to get more laptop than this for the price.
Microsoft Surface Go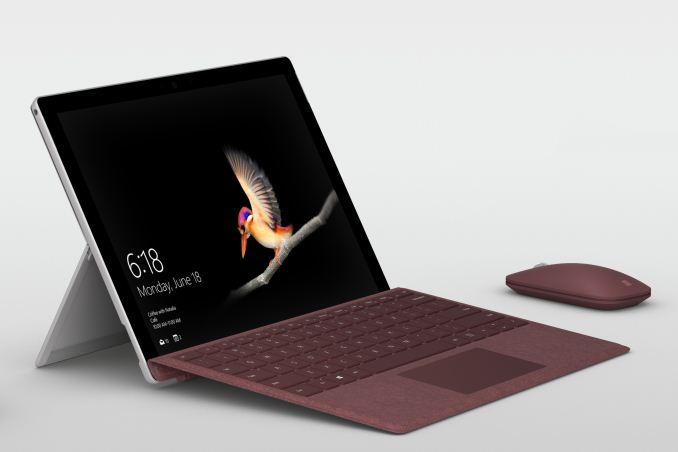 We've not yet had a chance to get a hands-on with the Surface Go, but as a successor to the Surface 3, it has a lot of good features for the price. At a $399 starting price, you get a Kaby Lake Pentium Gold 4415Y processor, which is a good step up in performance over the Atom CPUs you'd normally see around this price range. Microsoft also calibrates all of their displays, and the 1800x1200 10-inch display offers a respectable 216 pixels-per-inch. The base model is just 4 GB of RAM and 64 GB of eMMC, but there's also an 8 GB model with a 128 GB SSD for $549. Adding in a type cover to make this a portable laptop though and it's already climbing out of what we'd consider entry level, but still, with the lack of quality notebooks right now in the $200-$400 range, this is a solid offering that should provide better build quality and performance than the Atom based PCs normally found around this price.
AMD Ryzen
We're finally seeing a few models available with Ryzen Mobile, and the quality of the laptops is a great step up from what OEMs were building with previous AMD chips.
Acer Swift 3 15.6-inch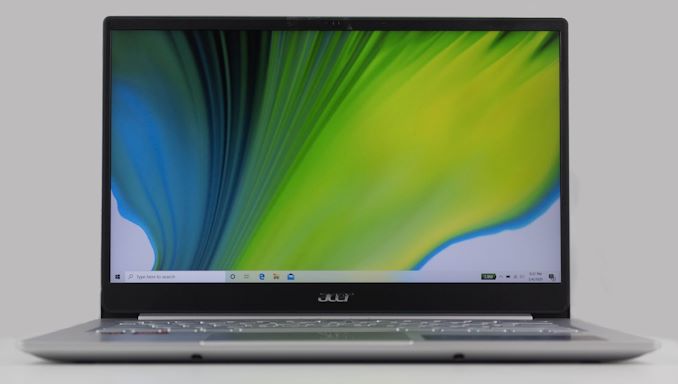 We got a chance to review the Acer Swift 3 with the AMD Ryzen 7 2700U, and the laptop is a good entry for the price. The starting price of $749.99 includes 8 GB of RAM and a 256 GB SSD, along with a good aluminum chassis and nice looking design. The Vega GPU is a stout performer too, offering the ability to play some entry level games on an integrated GPU with surprisingly good framerates.
Premium Ultrabooks
Dell XPS 13 9370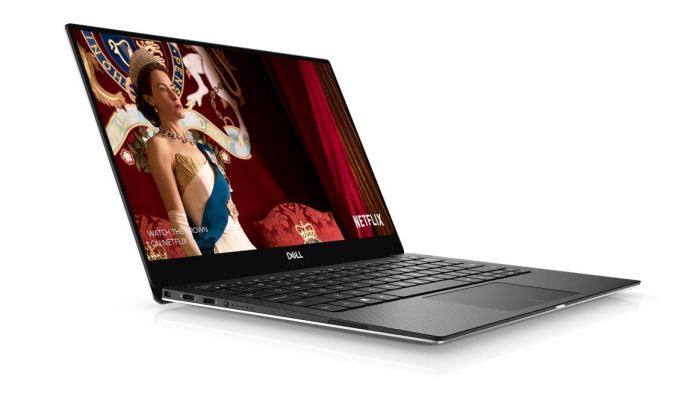 Dell just keeps on improving the XPS 13, which is one of the best Ultrabooks around. For 2018, they've refreshed it again with a new color options in Platinum Silver, or Rose Gold. The base price has crept up from $800 to $1000 though, and the base model has just 4 GB of RAM and 128 GB of SSD, so realistically the real price starts at $1199.99. The new color options are paired with 8th generation Intel quad-core U series processors, with either the i5-8250U, or the i7-8550U. The Full HD model is still the base, but the touch model now comes with a Ultra HD display, and of course with the now signature Dell InfinityEdge bezels. As long as you don't mind the webcam in an awkward spot, Dell's XPS is a stunner.
Huawei MateBook X Pro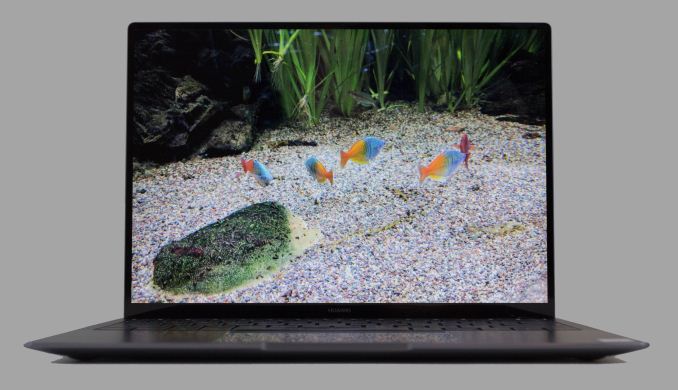 What's most surprising about the Huawei MateBook X Pro is how much they got right when they are relatively new to the PC game. The MateBook X Pro feels like Huawei looked at everything that could be added to an Ultrabook, and decided to just add it all. It's got a beautiful design, featuring very thin bezels like the XPS line from Dell. It's got a Core i5 or Core i7 quad-core CPU, with 8 or 16 GB of RAM, and 256 or 512 GB or storage. There's Thunderbolt 3 over USB-C, but also a USB-A port for compatibility. The high-end model ships with a USB-C breakout box to provide HDMI, VGA, and another USB-C port, along with USB-A. The 3000x2000 display is one of the most accurate we've ever tested, and the power efficiency is almost chart topping. The Core i7 model even ships with an NVIDIA GeForce MX150 GPU, providing much more performance than the integrated graphics can. The MateBook X Pro is a stunner that impresses every time you use it. The fact that it costs hundreds of dollars less than comparable models is the icing on the cake.
Convertibles
HP Spectre x360 15t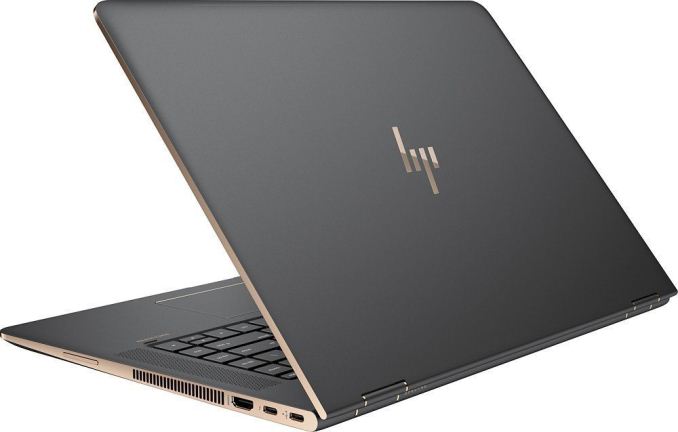 HP's Spectre lineup is their premium range, and the x360 15t is a stunning laptop. The laptop has the 8th gen Core i7-8550U option, as well as an NVIDIA GeForce MX150 GPU, which is going to be a nice step up in performance over the Intel HD 620 built into the CPU. The 15.6-inch display is a 3840x2160 resolution panel, and the laptop comes with a 79.2 Wh battery, so despite the high resolution, battery life is rated for 12.75 hours from HP. You can get up to 1 TB of NVMe SSD as well, and the laptop is equipped with Thunderbolt 3 for high-speed I/O. At 4.42 lbs, it's fairly light for a large notebook as well. HP's launched some great looking devices over the last year or two, and it's definitely one to look for. They also offer a 13.3-inch model of this, if you want something a bit smaller.
ThinkPad X1 Tablet

Lenovo's new X1 Tablet is nice step forward in the already excellent X1 line. Intel has refreshed the X1 Tablet with the latest Intel 8th generation Core CPUs, up to the Core i7-8650U, and they offer up to 16 GB of LPDDR3 as well. With up to 1 TB of PCIe storage, you should be able to take a lot of work on the go. Lenovo has moved ot the same 3:2 aspect ratio as the Surface Pro, with a 13-inch 3000x2000 display on the X1 Tablet. Windows Hello is available through both a fingerprint reader as well as an optional IR camera, but if you opt out of the IR camera you can get NFC instead. There's two Type-C ports with USB 3.1 Gen 2 and Thunderbolt 3 support for power and docking, as well as a nano SIM slot if you want to get LTE. If you're after a convertible tablet for the maximum in portability, the ThinkPad X1 Tablet needs to be on the short list.
Discrete GPU Laptops
Sometimes you just need more performance, and the integrated GPU isn't going to cut it. If you're into gaming, some of the more gaming focused devices are likely a better bet, so check out our gaming laptop guide for those, but if you need a strong laptop to get work done, these laptops fit the bill.
Dell XPS 15 9570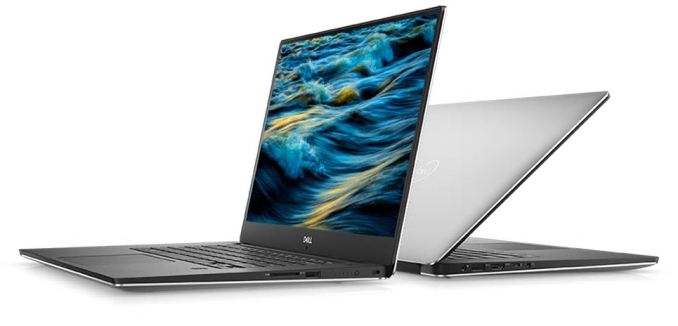 Dell's XPS 15 is one of the best in its class, and Dell has just refreshed it with the latest Intel CPUs, from the Core i5-8300H, to the Core i7-8570H, all the way up to the Core i9-8950HK. You can get it with either the GTX 1050, or GTX 1050 Ti GPU as well, with the latter being a bump over the 9560 model last year. RAM is up to 32 GB of DDR4-2666 in 2x16 GB, and Dell still offers both a 1920x1080 FHD display, or the 3840x2160 panel with Adobe RGB coverage.
Microsoft Surface Book 2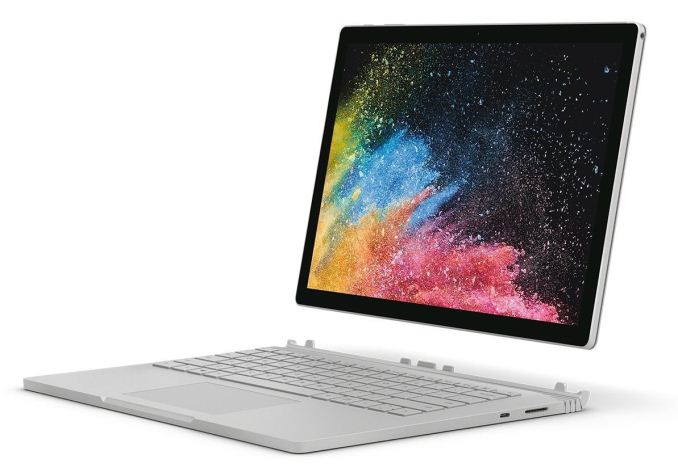 Like the best laptop we've reviewed in several years is the new Surface Book 2. The 15-inch model got a go on our bench, and it's the best laptop available right now. Microsoft has improved it dramatically with new quad-core CPU options based on Kaby Lake-R, and offers very powerful GPUs in the 13-inch with the GTX 1050, and the 15-inch model whiich offers the very strong GTX 1060. Microsoft sets the bar in terms of display quality, and the Surface Book 2 is no exception, with its 3240x2160 resolution PixelSense display. The device is of course also a detachable tablet, and with the tablet and laptop combined, it has 86 Wh of capacity, and it provided almost 14 hours of run time on our light battery test. The Surface Book 2 couples incredible performance with an elegant design. Microsoft has even provided a USB Type-C port for the first time on their devices, although it's not TB3.
Apple MacBook Pro 15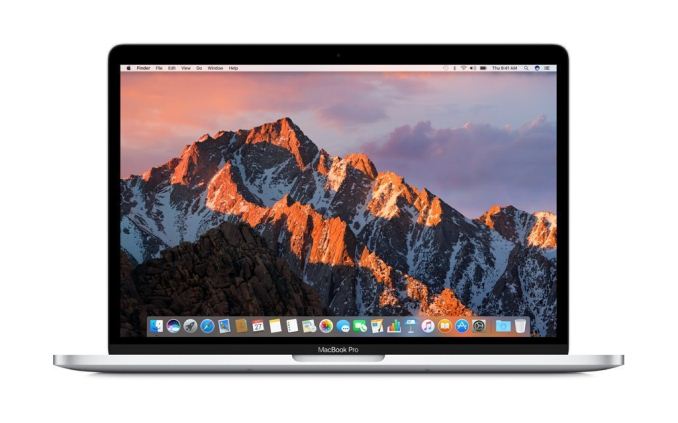 Apple has recently refreshed the MacBook Pro lineup with Intel's Hex-Core Coffee Lake CPUs. They've also given the keyboard a once-over to hopefully improve the reliability of the butterfly design. If you're in the market for a Mac, the MacBook Pro 15 is the one to beat. They've also moved from LPDDR3 which limited them to 16 GB of RAM, to DDR4 which doubles the maximum capacity to 32 GB. To compensate for the extra power draw from the CPU and RAM, Apple has also bumped the battery capacity to 83.6 Wh.