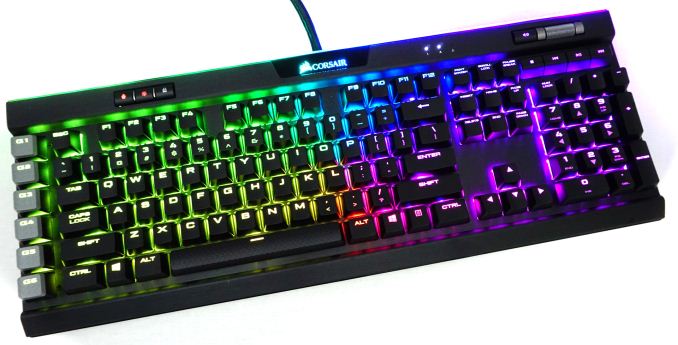 Continuing our run of holiday buyers' guides, this afternoon we're taking a look at peripherals. Considering that a PC's peripherals can easily outlive the main system's components and usually stay the same even after several main system upgrades, they are often not given the attention they deserve. Keyboards are just such a component; it is the main interface with the PC, yet most casual users hardly stop to consider what would be the most practical/comfortable choice for them.
Mechanical keyboards in particular became popular during the past few years. Mechanical keyboards are not a new invention – on the contrary, the first mechanical keyboards were produced back in the 1970's – but slowly gave away their market share to membrane and other electronic keyboards due to their much lower cost. However with the production cost of mechanical keyboards dropping to reasonable levels about a decade ago, they have slowly but surely resurfaced and, despite their higher pricing, managed to grab a significant portion of the market away from electronic keyboards.
In this holiday buyer's guide we are having a look at mechanical keyboards, aiming to offer suggestions to their two main consumer groups – gamers and professionals. We present this guide from an objective point of view, meaning that we weight the overall features and quality of a device against its current market value. Still, keep in mind that the selection of a keyboard can be highly subjective and prone to individual wants and needs.
AnandTech Mechanical Keyboard Recommendations: 2017
(Prices are Nov-17 or MSRP)
Category
Gaming Option
Professional Option
Low-Cost
Cougar Attack X3
$60
Nixeus Moda Pro
$50
MainStream
Cougar 700K
$100
Azio MK Retro
$90
G.Skill RipJaws KM780R
$120
Top-tier
Corsair K95 Platinum RGB
$200
Das Keyboard 4 Professional
$150
Why Do I Want a Mechanical Keyboard?
There are many arguments regarding the advantages and disadvantages of mechanical keyboards: they are far more durable than membrane keyboards and easier to maintain, yet noisier and significantly more expensive. However, what makes mechanical keyboards so popular is, as vague as this sounds, their feeling. It is very difficult to put it into words but if someone uses a mechanical keyboard for a few days, all membrane keyboards will be feeling like a toy afterward.
Membrane-based keyboards have their actuation point at the bottom of the key travel and require maximum pressure force at the beginning of their travel, requiring a relatively large amount of strength to be pressed that will inevitably force the key to bottom down. Mechanical keyboards are very different, with both the actuation point and the pressure point somewhere along the travel distance of the key, with several different switch variations offering better flexibility for the consumers. There are tactile and linear switches, audible and quiet, with various key travel lengths for consumers to choose from.
There are many arguments about how mechanical switches can make you type or react faster because they are easier to actuate and/or because the key does not have to bottom down. In terms of speed, the truth is that the difference usually is marginal at best. Mechanical switches are however much more comfortable (and arguably healthy) for long-term use, making mechanical keyboards a nearly necessary tool for professionals and hardcore gamers who value their tendons. Similarly, many argue about which mechanical switch is the "best". Simply put, there is no "best" switch. Whether you prefer strong linear switches because soft linear switches are too easy to bottom down or audible instead of quiet switches, it virtually always is a matter of individual personal preference.
Low-Cost Mechanical Keyboards
Cougar Attack X3 ($60)
Nixeus Moda Pro ($50)
Before we begin this section, we should point out that we are aware of the many Asian manufacturers that flooded the market with $35-60 mechanical keyboards. However, we prefer not to have an opinion on their products before they are actually tested in our labs.
The mechanical keyboard that possibly offers the best bang for your buck is the Cougar Attack X3. With its retail price currently just below $60, there are just no other options that offer this combination of quality and features anywhere near this price range. The Cougar Attack X3 is using original backlit Cherry MX switches and, on top of that, features full per-key programmability. Cougar's software is not the best in the market but is actually quite good and adequate for professional use and gaming. Only very advanced/professional gamers will seek an aftermarket macro recording software solution. Having a fully programmable keyboard is not something to pass lightly; even if the programmability does not sound like a useful feature to you at this point of time, it can easily become useful in a future game or application.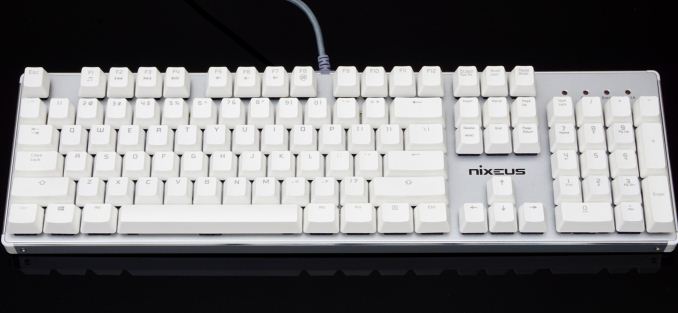 If you want an elegant, no-frills mechanical keyboard, the tested and proven Nixeus Moda Pro would be our recommendation. It is aesthetically simple but very reliable and the price dropped a bit since our review, with the retail price tag of $49 making it a relatively attractive deal. However, once you consider that $10 more will get you original Cherry MX switches, backlighting and a fully programmable keyboard, it is clear that the Cougar X3 holds much better value.
Mainsteam Mechanical Keyboards
Cougar 700K ($100)
G.Skill Ripjaws KM780R ($120)
Azio Mk Retro ($90)
Selecting a "mainstream" mechanical keyboard for gaming is a tricky endeavor, especially after the great value that the Cougar Attack X3 holds. It is difficult to find mechanical keyboards even around the $100 mark that offer a better overall feature set. Therefore, assuming that the Cougar Attack X3 does not fill your needs, we are going to make two suggestions here - one of a keyboard with extra macro keys and extended profile support and one of an RGB keyboard.
Our recommendation to those that want a fully-featured mechanical keyboard with extra macro keys and extended profiling support without spending too much is the Cougar 700K, which essentially is the big brother of the Cougar Attack X3. It features original Cherry MX switches and per-key programmability with a fairly good stock software. The added features of the 700K are five extra macro keys, a split spacebar button, additional multimedia functions, per-key backlighting programmability and extended profiling support. Its elegant appearance and reasonable price tag of $100 make it an ideal choice for the advanced gamer or professional.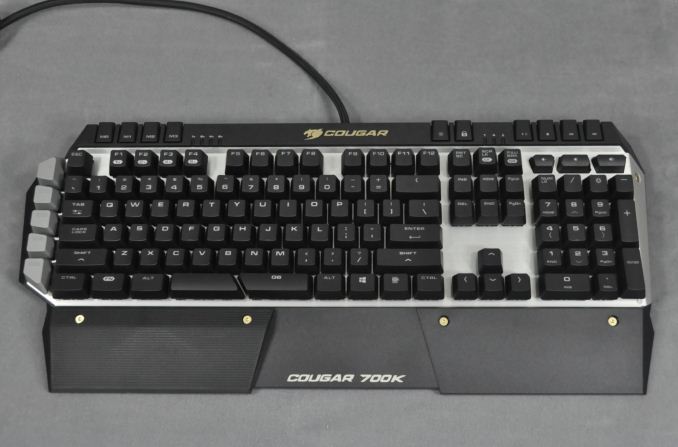 If RGB lighting is what drives you, the G.Skill Ripjaws KM780R is excellent alternative for a fully programmable gaming keyboard with RGB lighting. It has about the same features as the Cougar 700K does, trades the volume control buttons for a wheel and adds RGB lighting. Its current price tag of $130 is reasonable considering its quality and features. However, G.Skill's software is mediocre and most advanced gamers/professionals will have to seek a third-party macro recorder.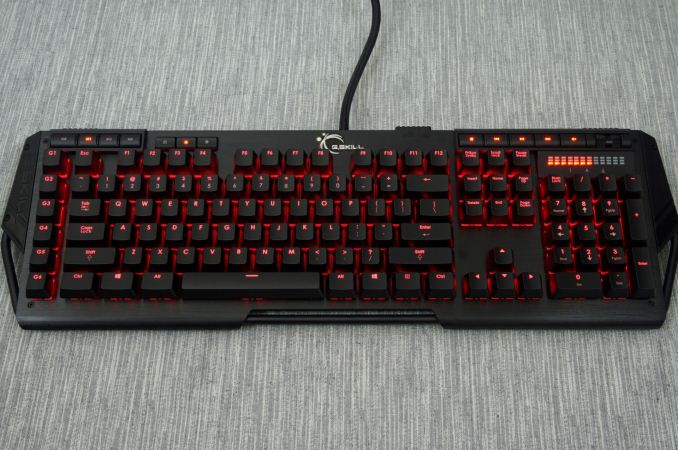 For strictly professional use, our keyboard of choice would be the Azio MK Retro. It is not a programmable keyboard and has no backlighting or any other advanced features. Its main selling points are the circular keycaps and its linearly adjustable tilt. Most people would just look at it and see a device trying to resemble an old typewriter. However, the truth is that it is exceptionally comfortable and satisfying for long-term typing sessions and professional use. It retail price tag of $90 is a little steep but not overly so for users who will appreciate its retro aesthetics and the level of comfort it offers.
Top-Tier Mechanical Keyboards
Corsair K95 RGB Platinum ($200)
Das Keyboard 4 Professional ($150)
For this category, we largely ignore the price tag of the products and recommend those that we found to be the best in their respective categories based on their overall quality and features.
For advanced gamers and enthusiasts, our recommendation is the Corsair K95 RGB Platinum. It is a fully featured keyboard with extra macro keys, RGB lighting, per-key programmability and extended profiling support. So far it does not sound much unlike the G.Skill Ripjaws KM780R and, excluding the very limited use of plastic, it is not much different on paper. Corsair's software however, the Corsair Utility Engine (CUE), is by far the best in the market right now, allowing for very extended programmability options without the need for third-party software. The Corsair K95 RGB Platinum is also using the latest Cherry MX Speed RGB mechanical switches, which are slightly shorter and smoother for fast-paced gaming sessions. It only has one disadvantage – a $200 price tag.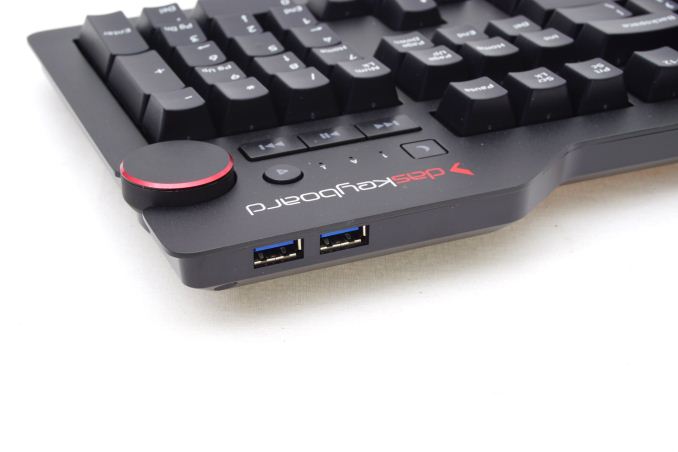 Our recommendation to professionals seeking a top-tier mechanical keyboard is the Das Keyboard 4 Professional. It might seem a little odd that we recommend a $150 keyboard that does not even have backlighting, but its quality and feel are not easily comprehensible without a hands-on experience. It is the ultimate choice for the office user who wants a very elegant device that will last him/her for many years. If you are even considering of features such as programmable profiles and backlighting though, you need to look towards Cougar's 700K and just do not look back.