240Hz
AOC this week started sales of its Agon displays featuring a 0.5 ms response time as well as a 240 Hz refresh rate. Aimed at extreme gamers looking for maximum dynamics and comfort, the new AOC Agon AG271FZ2 and AG251FZ2 support AMD's FreeSync dynamic refresh rate technology along with AOC' proprietary enhancements for the audience. AOC's Agon AG251FZ2 and Agon AG271FZ2 displays are based on 24.5 and 27-inch TN panels featuring a 1920x1080 resolution, 400 nits brightness, a 0.5 ms MPRT response time, a dynamic refresh rate of up to 240 Hz with a 48 Hz – 240 Hz FreeSync range over DP and HDMI, featuring low framerate compensation (LFC). See exact specs in the table below. While the key selling points of the Agon AG251FZ2...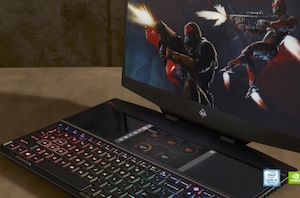 Large displays as well as dual-monitor setups clearly improve productivity of office workers and creative professionals. Applying this to broader markets, HP thinks that gamers could also benefit from...
11
by Anton Shilov on 5/16/2019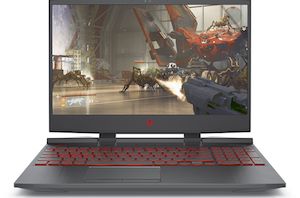 HP today announces plans to upgrade its OMEN 15 gaming laptops with NVIDIA's next-generation GeForce GPUs, a display panel featuring a 240 Hz refresh rate, and a new WiFi...
5
by Anton Shilov on 1/6/2019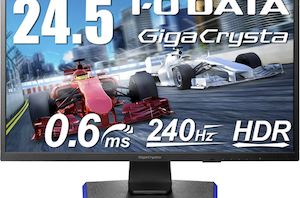 IO Data, a Japanese display vendor, has quietly started to sell gaming monitors featuring a sub-1 ms response time. The GigaCrysta family of displays are currently available only in...
5
by Anton Shilov on 12/20/2018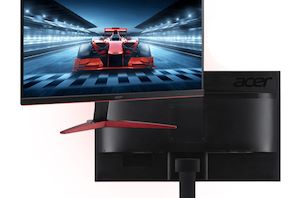 Acer Japan has introduced a lineup of gaming displays featuring a response time below 1 ms. The Acer KG1 family includes seven models featuring a 23.6, 24,5 and 27-inch...
12
by Anton Shilov on 11/21/2018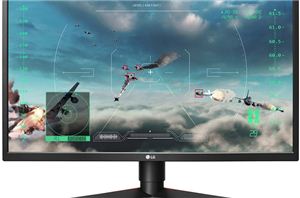 LG has greatly expanded its lineup of monitors for gamers over the past few years. The company targets mainstream and premium segments of the market, but this month it...
21
by Anton Shilov on 12/21/2017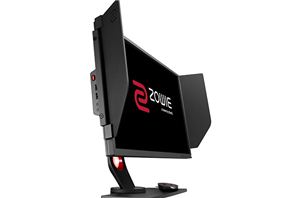 BenQ this week introduced a new version of its ZOWIE XL2540 ultra-fast gaming display it launched last year. The improved device carrying the XL2546 model number has the same...
41
by Anton Shilov on 7/22/2017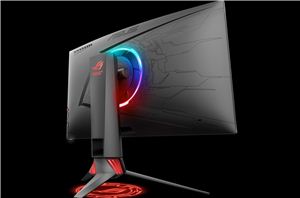 Hot on the heels of the Swift PG35VQ announcement, ASUS has unveiled three new Strix-branded gaming monitors that will feature AMD's FreeSync technology. While the first Strix model was...
16
by Patrick MacMillan on 6/6/2017