Cooler
Asetek has introduced one of the industry's first closed-loop liquid cooling solutions specifically designed for Intel's 28-core Xeon W-3175X processor for extreme workstations. The 690LX-PN cooler can dissipate up to 500 W of heat and therefore enables owners to overclock the CPU beyond its stock frequency.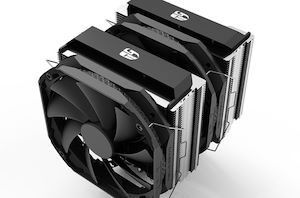 In a world where closed-loop liquid cooling systems have become a default choice for enthusiast-class PCs, the evolution of air coolers has inevitably slowed down. Nonetheless, there are manufacturers...
37
by Anton Shilov on 1/18/2019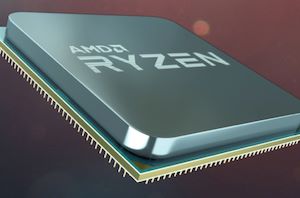 AMD has started selling select Ryzen processors in special limited-edition Ryzen MAX bundles. This holiday season the company will offer its Ryzen 5 2600X MAX and Ryzen 7 2700...
12
by Anton Shilov on 11/26/2018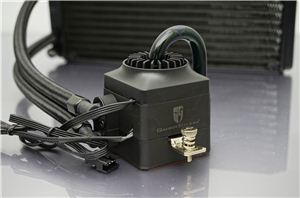 Today we are taking a look at the latest AIO liquid cooler from DEEPCOOL, the Captain EX 240 RGB. As its name hints, one of the major features of...
34
by E. Fylladitakis on 12/14/2017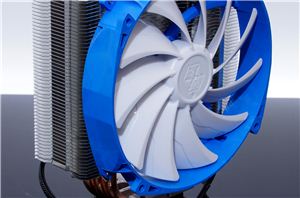 In today's review we are taking a look at the SilverStone Argon AR07 cooler. It is a large tower cooler that is making use of a 140 mm cooling...
32
by E. Fylladitakis on 6/9/2017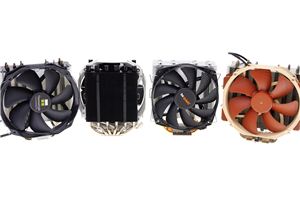 In today's review we are having a look at four popular "slim" type 140 mm tower coolers from Noctua, Phanteks, Thermalright and Be Quiet! How do their thermal and...
75
by E. Fylladitakis on 5/24/2017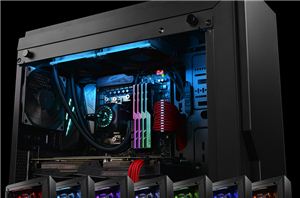 Deepcool has announced its new lineup of CPU coolers featuring customizable RGB LED lighting. The new Captain EX RGB cooling systems offer the same cooling performance as the already...
7
by Anton Shilov on 5/4/2017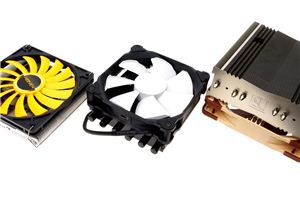 Today we're taking a look at horizontal CPU coolers from Reeven, Phanteks, and Noctua. Although horizontal CPU coolers are likely to always remain a niche market relative to their...
43
by E. Fylladitakis on 1/18/2017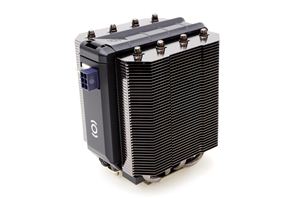 Today we are having our first contact with Phononic, a newcomer in the PC cooling market. Their first and currently only CPU cooler, the HEX 2.0, is a very...
47
by E. Fylladitakis on 9/26/2016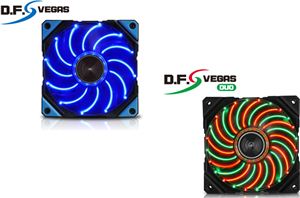 Enermax has announced that they have expanded their lineup of fans with its DFR (dust free rotation) technology, which can clean themselves up from dust, with two new models...
6
by Anton Shilov on 9/19/2016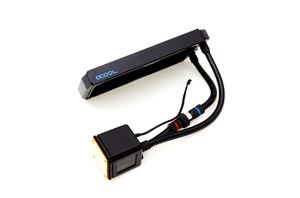 Alphacool has been a known manufacturer of liquid cooling products for many years but had virtually no presence in the mainstream market until recently. In this review we are...
69
by E. Fylladitakis on 8/1/2016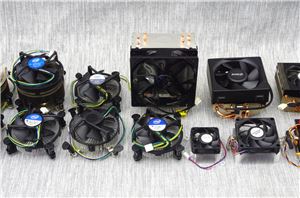 End users need to be aware of the performance of their current cooling solutions in order to reasonably assess the upgrade that will fit their needs. In this review...
84
by E. Fylladitakis on 7/22/2016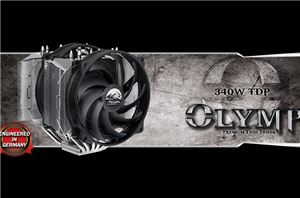 As the market for PC CPU coolers has matured over the last half-decade or so and closed loop liquid coolers have encroached in the space, we haven't seen very...
47
by Anton Shilov on 2/4/2016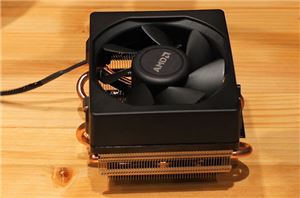 Both AMD and Intel bundle cooling solutions with their microprocessors. Such coolers are inexpensive, they are rather reliable and they do their job. They are not supposed to enable...
54
by Anton Shilov on 1/8/2016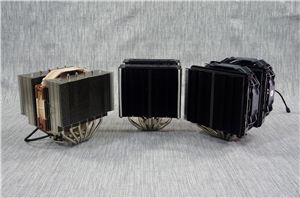 If there is a season for advanced cooling solutions, that season is summer. As temperatures are rising, enthusiasts are easily enticed by high-end cooling solutions, making it easier for...
135
by E. Fylladitakis on 7/6/2015