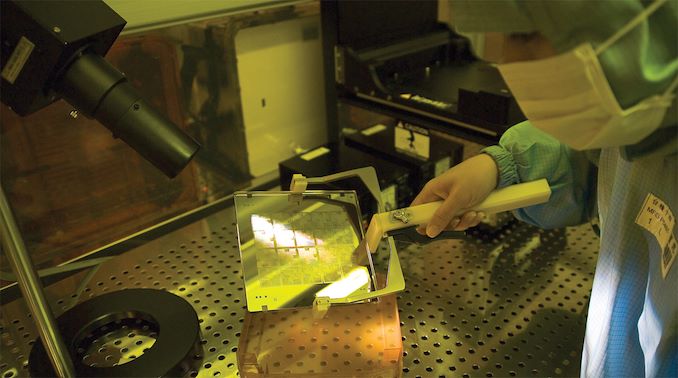 Development of new fabrication technologies never stops at leading-edge companies such as TSMC. Therefore, it is not surprising to hear the annoucement that development of TSMC's 3nm node is well underway, something the company publicly confirmed last week. As it appears, the manufacturing technology is out of its pathfinding mode and TSMC has already started engaging with early customers.
"On N3, the technology development progress is going well, and we are already engaging with the early customers on the technology definition," said C.C. Wei, CEO and co-chairman of TSMC, in a conference call with investors and financial analysts. "We expect our 3-nanometer technology to further extend our leadership position well into the future."
Since its N3 technology is in its early stages of development, TSMC doesn't currently talk about the specific characteristics of the process nor its advantages over N5. TSMC said that it had evaluated all possible transistor structure options for 3nm and came out with 'a very good solution' for its clients. The specification is under development and the company is confident it would meet requirements of its leading partnering customer.
One of TSMC's arch-rivals, Samsung Foundry, plans to use nanosheet-based Gate-All-Around MBCFET transistors for its own 3nm (3GAAE) process technology. Since TSMC will have to be competitive with its rival, we expect the company to also advance its 3nm node significantly in comparison to its 5nm node. In fact, TSMC confirms that N3 is a brand-new process technology, not an improvement or iteration of N5.
Meanwhile, it is safe to say that that TSMC's 3 nm node will use both deep ultraviolet (DUV) and extreme ultraviolet (EUV) lithography equipment. Since TSMC's N5 uses up to 14 EUV layers, it is likely that N3 will go even higher in the amount of layers employed. The world's largest contract maker of semiconductors also seems to be quite happy with its EUV progress and considers the technology important for its future.
Related Reading:
Source: TSMC