EUV
At a special event last week, TSMC announced the first details about its 5 nm manufacturing technology that it plans to use sometime in 2020. CLN5 will be the company's second fabrication process to use extreme ultraviolet (EUV) lithography, which is going to enable TSMC to aggressively increase its transistor density versus prior generations. However, when it comes to performance and power improvements, the gains do not look very significant. Just like other fabs, TSMC will gradually ramp up usage of ASML's Twinscan NXE:3400 EUV step and scan systems. Next year TSMC will start using EUV tools to pattern non-critical layers of chips made using its second-gen 7 nm fabrication technology (CLN7FF+). Usage of EUV for non-critical layers will bring a number of benefits to...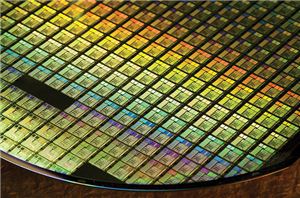 TSMC last week announced that it had started high volume production (HVM) of chips using their first-gen 7 nm (CLN7FF) process technology. The contract maker of semiconductors says it...
62
by Anton Shilov on 4/24/2018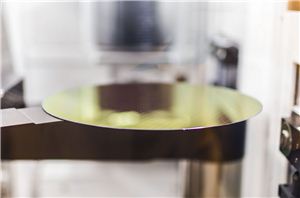 In our recent trip to GlobalFoundries Fab 8, its leading edge facility, we managed to spend some time with the C-level executive that controls the future of this part...
38
by Ian Cutress on 2/24/2018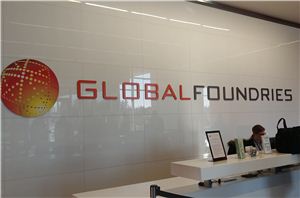 In early February, GlobalFoundries did something completely unexpected: for the second time in ten years, they invited a few select press and analysts to visit one of their fabrication...
11
by Ian Cutress on 2/20/2018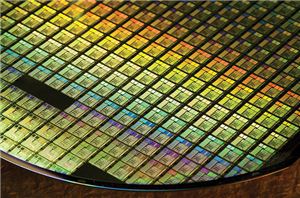 TSMC last week held a groundbreaking ceremony for its Fab 18 phase 1 production facility. The fab will produce chips using TSMC's 5 nm process starting from early 2020...
25
by Anton Shilov on 1/31/2018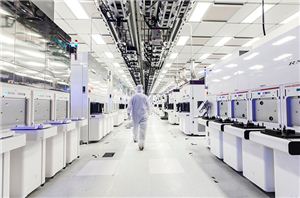 Keeping an eye on the ever-evolving world of silicon lithography, GlobalFoundries has recently disclosed additional details about its 7 nm generation of process technologies. As announced last September, the...
75
by Anton Shilov on 6/23/2017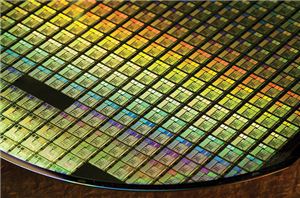 Samsung and TSMC have made several important announcements about the present and future of their semiconductor manufacturing technologies in March. Samsung revealed that it had shipped over 70 thousand...
89
by Anton Shilov on 5/5/2017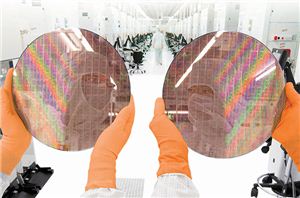 GlobalFoundries has announced plans to expand manufacturing capacities for its leading edge and mainstream production technologies in the U.S., Germany and Singapore. After the upgrades of the fabs are...
48
by Anton Shilov on 2/11/2017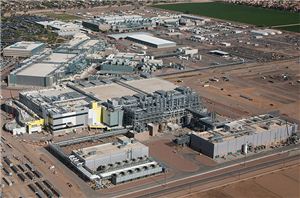 Intel this week announced plans to bring its Fab 42 online to produce semiconductors using a 7 nm fabrication process. It will take three to four years, and the...
20
by Anton Shilov on 2/9/2017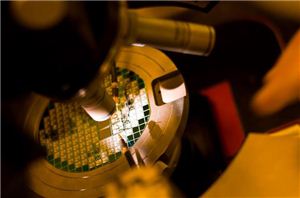 GlobalFoundries recently announced the first details about its next generation 7 nm manufacturing technology, which is being developed in-house, and revealed plans to start production of chips using the...
76
by Anton Shilov on 10/3/2016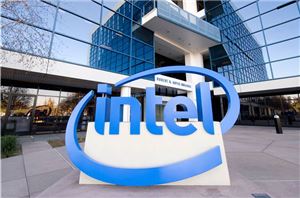 As reported at The Motley Fool, Intel's latest 10-K / annual report filing would seem to suggest that the 'Tick-Tock' strategy of introducing a new lithographic process note in...
98
by Ian Cutress on 3/22/2016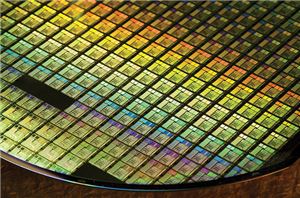 At the recent annual SPIE Advanced Lithography conference, Intel, TSMC and other leading semiconductor companies said that significant strides have been made in extreme ultraviolet lithography (EUVL) over the...
37
by Anton Shilov on 3/10/2016