Ultrastar
Western Digital on Monday introduced its new special-purpose SSD designed to speed up in-memory processing applications. The new Ultrastar DC ME200 Memory Extension Drive uses proven hardware and comes with special software that creates virtualized memory pools. From hardware standpoint, the Ultrastar DC ME200 belongs to the Ultrastar SN200 family launched about two years ago. The drive is based on a proprietary controller and paired with Western Digital's 128 Gb planar MLC NAND memory. The drive comes in U.2 and PCIe 3.0 x8 HHHL card form-factors, making it drop-in compatible with most existing x86 servers. WD is offering 1 TB, 2 TB, and 4 TB versions of its Ultrastar DC ME200 drives, all rated for up to 17 drive writes per day over a three-year...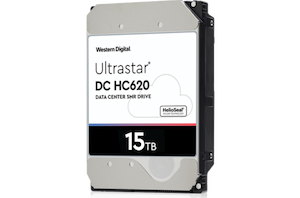 Western Digital this week introduced its new Ultrastar DC HC620 family of hard drives that consists of 14 TB and 15 TB models. The HDDs use shingled magnetic recording...
18
by Anton Shilov on 10/26/2018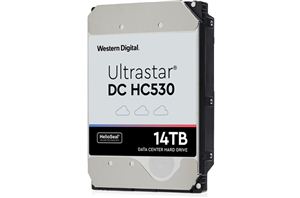 On Wednesday, Western Digital introduced its highest capacity hard drive based on conventional magnetic recording to date. The HGST Ultrastar DC HC530 can store 14 TB of data and...
20
by Anton Shilov on 4/18/2018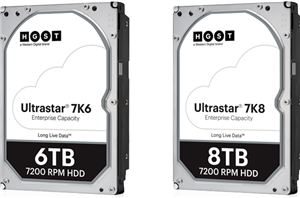 This week Western Digital has introduced a new breed of HGST-branded server-class hard drives targeting "mainstream" applications that require 24/7 availability as well as enterprise-grade reliability and performance, but...
2
by Anton Shilov on 1/25/2018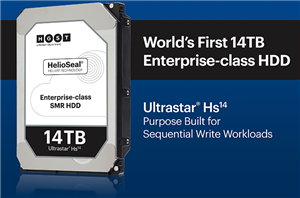 Western Digital has started to ship its new HGST Ultrastar Hs14 hard drives, promoted as being suitable for cloud datacenters and for hyperscale developments. The capacity increase from its...
34
by Anton Shilov on 11/1/2017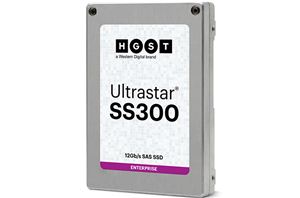 Western Digital has officially introduced its first data center-class SSDs using 3D NAND flash. The new HGST Ultrastar SS300 SSDs are designed for SAS applications with mixed workloads that...
3
by Anton Shilov on 5/22/2017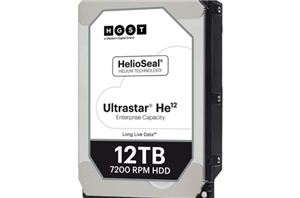 Western Digital recently announced that it had sold 15 million helium-filled hard drives, indicating that sales of such HDDs are accelerating. Since the launch of the HGST HelioSeal platform...
29
by Anton Shilov on 5/13/2017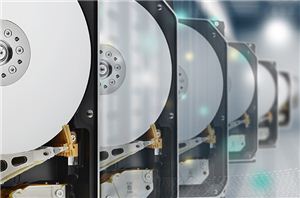 Western Digital on Wednesday announced that it had begun to ship its HGST Ultrastar He12 hard drives with 12 TB of capacity. The HDDs are the first drives to...
15
by Anton Shilov on 4/28/2017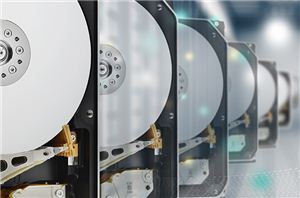 Western Digital on Tuesday introduced its fourth-generation enterprise-class hard drives filled with helium. The HGST Ultrastar He12 HDD can store up to 12 TB of data, whereas its version...
26
by Anton Shilov on 12/9/2016
Western Digital has introduced a new family of Ultrastar SS200 SAS SSDs that wed high-performance with capacities up to 7.68 TB as well as relatively high endurance. The drives...
6
by Anton Shilov on 12/7/2016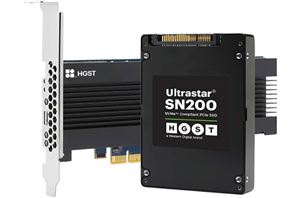 Western Digital this week announced two high-end HGST Ultrastar families of SSDs designed for high-frequency workloads in cloud and hyperscale environments that require instant response time. The new drives...
13
by Anton Shilov on 12/7/2016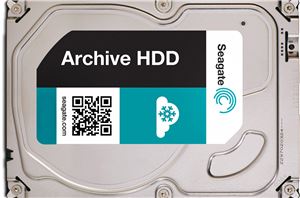 The very first hard disk drives (HDDs) were demonstrated by IBM back in 1956 and by the early 1980s they became the dominant storage technology for all types of...
86
by Anton Shilov on 12/18/2015