Ultrastar
Without much fanfare, Western Digital this week introduced its first dual actuator hard drive, a 20TB drive that is designed to offer SATA SSD-like sequential read/write performance. The Ultrastar DC HS760 drive is meant to increase IOPS-per-terabyte performance for hyperscale cloud datacenters and will compete against Seagate's dual actuator Exos 2X family of HDDs. Meanwhile, Western Digital's offering will also mark the latest deployment of the company's OptiNAND technology. The dual actuator Ultrastar DC HS760 HDD builds upon the company's single actuator Ultrastar DC HC560 drive which uses nine 2.2TB ePMR (energy-assisted perpendicular magnetic recording) platters. But in the case of the HS760, WD adds a second actuator to the drive, essentially splitting it up into two quasi-independent drives with each half having domain over...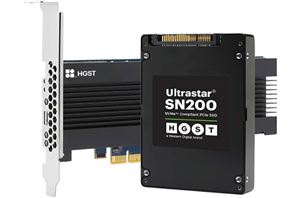 Western Digital this week announced two high-end HGST Ultrastar families of SSDs designed for high-frequency workloads in cloud and hyperscale environments that require instant response time. The new drives...
13
by Anton Shilov on 12/7/2016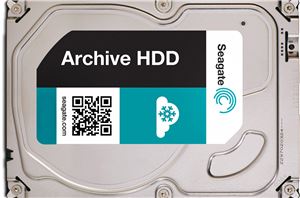 The very first hard disk drives (HDDs) were demonstrated by IBM back in 1956 and by the early 1980s they became the dominant storage technology for all types of...
86
by Anton Shilov on 12/18/2015