RDNA2
AMD's "together we advance_PCs"l ivestream presentation just wrapped up moments ago, where AMD CEO Dr. Lisa Su set the stage for the release of the next generation of AMD Ryzen desktop CPUs. Building off of AMD's Ryzen 7000 announcement back at Computex 2022, the eagerly anticipated presentation laid out AMD's launch plans for their first family of Zen 4 architecture-based CPUs, which will see AMD kick things off with a quartet of enthusiast-focused chips. Topping out with the 16 core Ryzen 9 7950X, AMD's Ryzen 7000 chips will be launching in just over 4 weeks' time, on September 27th, with AMD expecting to handily retake the performance crown across virtually all categories of the PC CPU space, from gaming to content creation. Driving AMD's gains...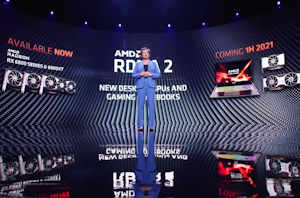 The recent launches of high-end graphics cards from both sides of the aisle has left a number of questions on the table about what will be offered for those...
12
by Dr. Ian Cutress on 1/12/2021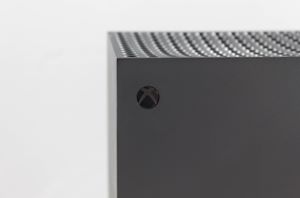 What makes a console generation? The lines have been blurred recently. We can state that the Xbox Series X, and its less-powerful sibling, the Series S, are the next...
68
by Brett Howse on 11/5/2020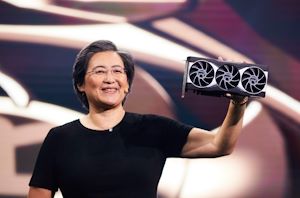 Preparing to close out a major month of announcements for AMD – and to open the door to the next era of architectures across the company – AMD wrapped...
276
by Ryan Smith on 10/28/2020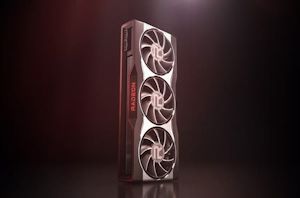 AMD's second and final product keynote of the month is taking place today, with an event AMD has dubbed "Where Gaming Begins". Hosted as always by AMD CEO Dr...
56
by Ryan Smith on 10/28/2020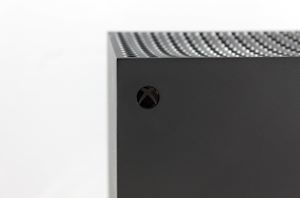 After over a year of official teases, naming, and plenty of performance details, Microsoft is on the cusp of launching their first proper new generation of the Xbox since...
35
by Brett Howse on 10/28/2020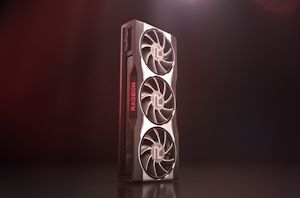 In a very brief teaser, AMD this afternoon has released a picture of their first Radeon RX 6000 video card. No further details about the card are given, but based...
97
by Ryan Smith on 9/14/2020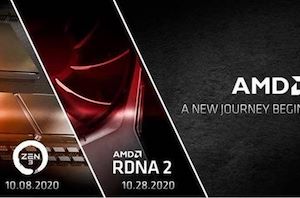 AMD today has announced that they will be making a pair of consumer product presentations in October. The chipmaker, who has been fairly quiet since the spring, will be...
145
by Ryan Smith on 9/9/2020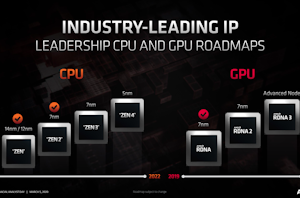 As part of AMD's quarterly earnings presentation, the company has briefly reiterated its product plans for the second-half of the year. The company was previously slated to launch new...
84
by Ryan Smith on 7/28/2020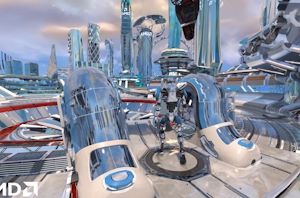 With today's announcement from Microsoft of DirectX 12 Ultimate, both NVIDIA and AMD are also chiming in to reiterate their support for the new feature set, and to note...
100
by Ryan Smith on 3/19/2020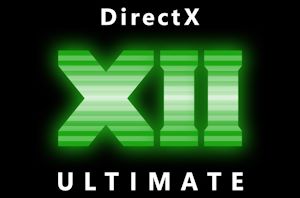 While the 2020 Game Developers Conference has been postponed, that thankfully doesn't mean everything gaming-related for this spring has been postponed as well. As the saying goes, the show...
53
by Ryan Smith on 3/19/2020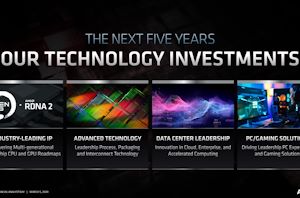 AMD's first Financial Analyst Day since 2017 has just wrapped up. In the last three years AMD has undergone a dramatic change, launching its Zen CPU architecture, and greatly...
51
by Ryan Smith on 3/5/2020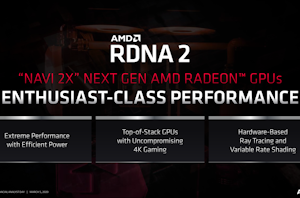 While AMD's Financial Analyst Day is first and foremost focused on the company's financial performance – it's right there in the title – this doesn't stop the company from...
46
by Ryan Smith on 3/5/2020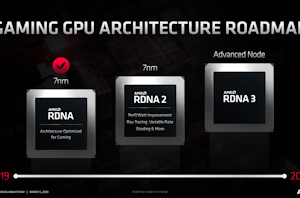 As has become something of a tradition for AMD, this year's Financial Analyst Day included a high level update to the company's GPU roadmap. The last roadmap we saw...
5
by Ryan Smith on 3/5/2020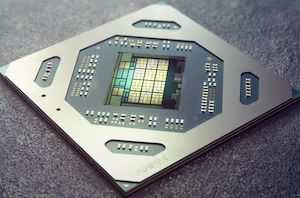 As part of today's FY2019 earnings call, AMD CEO Dr. Lisa Su had a few words to say about AMD's future GPU plans – an unexpected nugget of information...
89
by Ryan Smith on 1/28/2020