XPG
ADATA on Tuesday introduced its new XPG SX6000 Pro SSDs, which are aimed at mid-range gaming PCs. The new SSDs are based on the Realtek's latest RTS5763DL SSD controller, and in fact ADATA is the first company to formally announce drives using the controller. Though it is not completely clear when the product is set to actually hit the market. ADATA was the only company to launch an SSD based on Realtek's first-gen RTS5760 controller late in 2017, so it was not completely surprising to see the company demonstrating its XPG SX7100 powered by the RTS5763DL at Computex earlier this year. For some reason, ADATA's commercial product featuring the aforementioned controller is branded as the XPG SX6000 Pro, even though it is far cry from...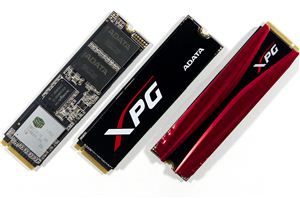 With the ADATA XPG SX8200 and the related XPG GAMMIX S11, ADATA has moved past the performance limitations of their earlier NVMe SSDs and finally delivered high-end drives at...
20
by Billy Tallis on 7/25/2018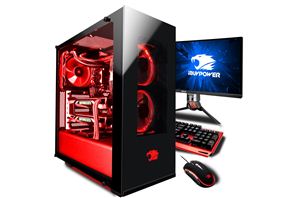 It has been a long while since AnandTech has reviewed full-sized systems, as most of our readers tend to build PCs for themselves. There is however quite a large...
52
by Joe Shields on 7/6/2018
ADATA has started shipments of its new memory modules that feature hybrid air and liquid-based cooling systems along with RGB lighting. The new XPG Spectrix D80 DDR4 RGB modules...
28
by Anton Shilov on 5/2/2018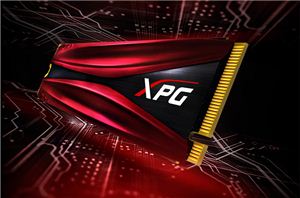 The most popular gaming hardware these days tend to be the kit that has gaming-focused 'special treatment'. To satisfy such needs, numerous companies introduce separate brands to address requirements...
11
by Anton Shilov on 4/5/2018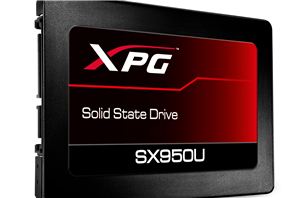 ADATA has announced a replacement for their top SATA SSD, finally moving their SATA lineup entirely to 3D TLC NAND flash memory. The outgoing XPG SX950 (based on Micron...
0
by Billy Tallis on 3/14/2018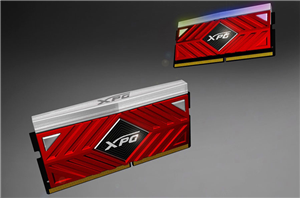 LAS VEGAS, NV — At CES 2018 this week, ADATA is showcasing two new XPG DDR4 memory models with RGB LEDs: the Spectrix D60 RGB DDR4 and Spectrix DS40...
7
by Nate Oh on 1/10/2018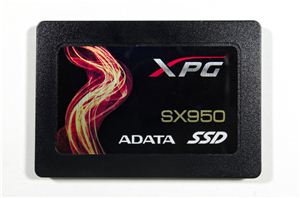 ADATA likes to produce a broad range of SSDs, sampling from all the controller and NAND manufacturers. To that end, they have wholeheartedly embraced the use of 3D MLC...
45
by Billy Tallis on 10/9/2017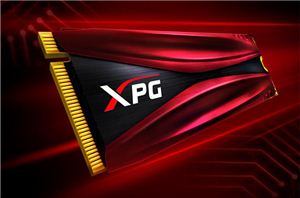 ADATA this week launched yet another family of midrange SSDs aimed at gamers. The XPG Gammix S10 products are based on a well-known controller from Silicon Motion and resemble...
9
by Anton Shilov on 7/14/2017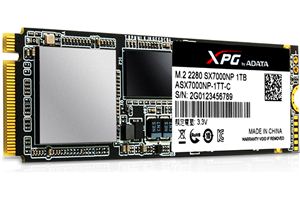 ADATA has announced its new lineup of SSDs designed to combine high-performance with 3D TLC flash memory. The new XPG SX7000 is positioned below ADATA's flagship XPG SX8000 series...
9
by Anton Shilov on 4/10/2017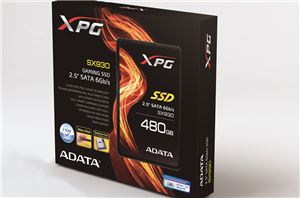 At Computex ADATA had a variety of new SSDs on display. While most were based on upcoming technologies such as TLC NAND and the PCIe/NVMe interface, the company also...
67
by Kristian Vättö on 7/16/2015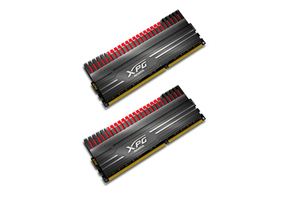 Despite the talk surrounding the introduction of DDR4 to the market, the volume product for the foreseeable future is still DDR3. We have done a number of memory scaling...
18
by Ian Cutress on 7/25/2014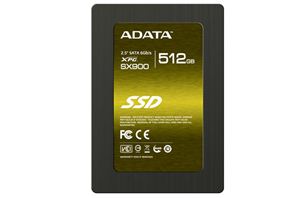 SandForce sets aside more NAND capacity than most controllers for spare area. While Intel, Marvell, Samsung and others default to ~7% of total NAND capacity for spare area, SandForce...
58
by Kristian Vättö on 6/8/2012