Renoir
I'm pretty sure that the next time I go to a trade show where new silicon is being announced, the next tool I need in my backpack is a set of calipers in order to measure the die size. While die size doesn't in of itself mean much as a number on its own, it is the end result of lots of hard work, focused co-design between silicon engineers and the semiconductor fabs, and ultimately there's a fine balance between features, die size, performance, power, and at the end of the day, cost. With AMD showcasing the first x86-based 8-core CPU to move into the 15 W power envelope, finding out the die size is one of the elements of our investigation into how...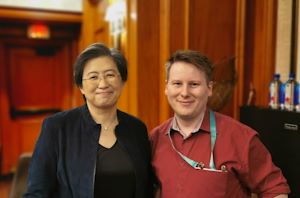 This week AMD took the wraps off of its latest generation of mobile processors. The company is being aggressive, offering up to eight cores for both the traditional ultra-portable...
92
by Dr. Ian Cutress on 1/7/2020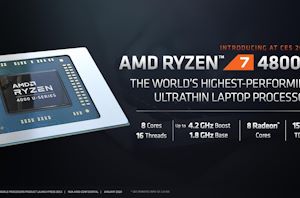 At last year's CES, AMD showcased its then Ryzen 3000 mobile processors as part of the announcements. In what is becoming a trend, at this year's CES, the company...
404
by Dr. Ian Cutress on 1/6/2020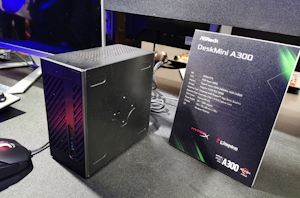 The industry loves a good small form factor platform, and ASRock's Deskmini A300 is a great example of this. Designed to work with AMD's APUs, the idea is to...
12
by Ian Cutress on 5/29/2019