Predator
Acer has announced its new 15.6-inch gaming laptop that brings together performance and style. The Predator Helios 300 Special Edition uses Intel's latest six-core processors as well as NVIDIA's discrete graphics, yet one of the main selling points of the notebook besides performance is its white chassis with gold trim. If you want some laptop bling, Acer has you covered. The Predator Helios 300 Special Edition (PH315-51) is based on Intel's 8th Generation Core i7 processor as well as NVIDIA's GeForce GTX 1060 GPU. The chips are cooled down using Acer's proprietary AeroBlade 3D cooling system featuring heat pipes and metallic fans that dissipates heat better than traditional coolers, according to Acer. The manufacturer stresses that the graphics processor can be overclocked, so a highly-efficient...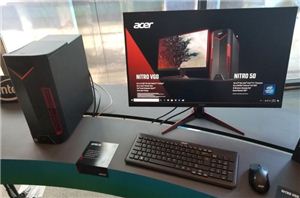 This week Acer has also announced their new Nitro 50 Series gaming desktop PCs, further expanding its Nitro product family. Acer says that they created the Nitro 50 Series...
12
by Joe Shields on 5/24/2018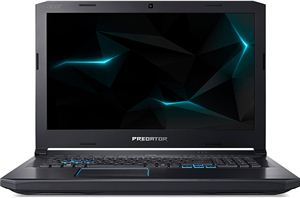 Acer on Wednesday introduced its new 17.3-inch gaming notebooks based on Intel's 8th Gen Core processors. Dubbed the Predator Helios 500, these notebooks feature Intel's latest hex-core Coffee Lake...
10
by Anton Shilov on 5/23/2018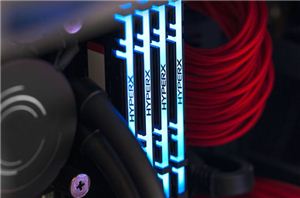 Back in January during CES week, Hyper X announced new Predator DDR4 which includes IR communication channels in each of their modules allowing multiple modules to synchronize their LED...
3
by Joe Shields on 4/30/2018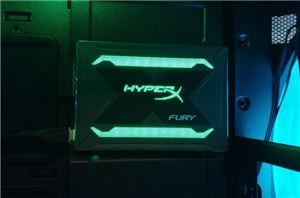 LAS VEGAS, NV - At CES, HyperX had on display its new HyperX Fury RGB SSD which adds RGB LEDs to the Fury based line of drives. These drives...
15
by Joe Shields on 1/18/2018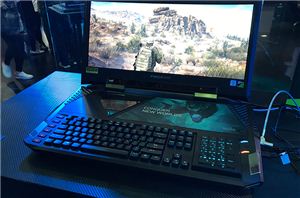 Acer amazed the world last September when it announced a laptop with a 21" curved display, a quad-core Intel Core i7 "Kaby Lake" CPU with an unlocked multiplier, two...
39
by Anton Shilov on 6/13/2017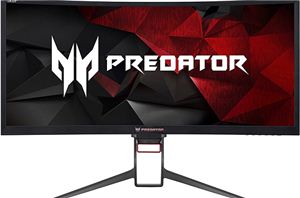 Acer has quietly launched yet another curved ultra-wide Predator display for gamers seeking a large diagonal, a high resolution and an ultra-high refresh rate. The Predator Z35P resembles its...
20
by Anton Shilov on 5/23/2017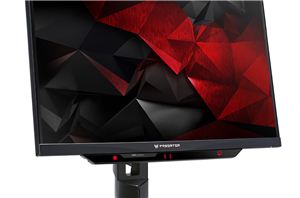 Although we have already reported on the flagship Acer Predator X27 gaming monitor, an interesting model that isn't getting quite as much attention is the Predator Z271UV. By foregoing...
9
by Patrick MacMillan on 5/8/2017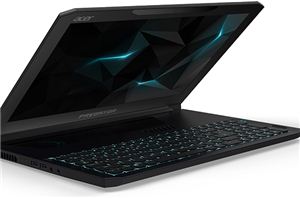 Acer this week announced its new high-end gaming laptop, the Predator Triton 700. Designed to strike a balance between features and weight, the laptop features a quad-core Intel CPU...
15
by Anton Shilov on 4/29/2017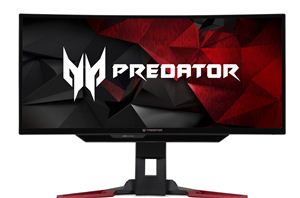 Today Acer is taking the wraps off of a couple of new products at CES 2017, and to start things off, Acer is unveiling some new gaming displays under...
6
by Brett Howse on 1/3/2017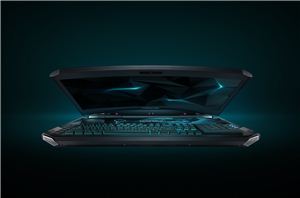 Today Acer is announcing a beast of a gaming notebook in the Predator 21 X. This is the world's first curved screen notebook, and it should be enough to...
16
by Brett Howse on 1/3/2017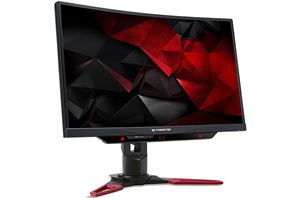 Acer has introduced three new Predator gaming monitors equipped with Tobii eye tracking technology at this week's IFA trade show in Berlin, Germany. The new screens are the first...
8
by Anton Shilov on 9/1/2016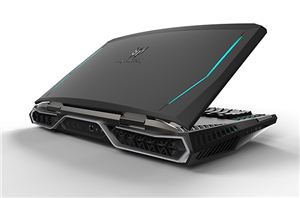 As part of the IFA event this week in Berlin, Acer is announcing its Predator 21 X, the industry's first desktop replacement notebook with a curved display. The laptop...
28
by Anton Shilov on 8/31/2016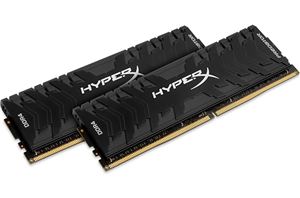 Following Intel's announcement of the new Core i7 Broadwell-E lineup of HEDT processors with six, eight and ten cores, Kingston has recently refreshed its HyperX family of DDR4 memory...
8
by Anton Shilov on 6/10/2016