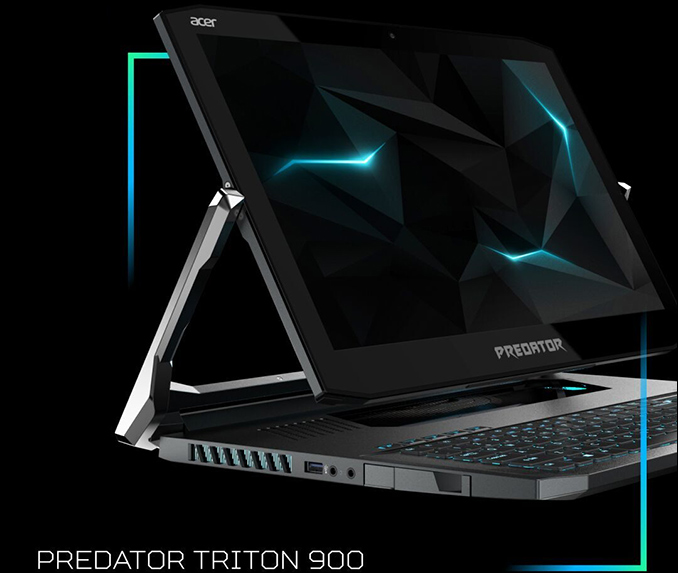 Acer last week demonstrated its upcoming ultra-high-end convertible gaming laptop. The Predator Triton 900 notebook is the first high-end mobile PC that uses a convertible form-factor; previously Acer only experimented with entry-level and mid-range convertible gaming laptops.
The Acer Predator Triton 900 comes with a 17-inch display featuring an Ultra-HD (3840×2160) resolution that supports NVIDIA's G-Sync dynamic refresh rate, but the manufacturer does not disclose ranges of the latter. The LCD is attached to a CNC-machined hinge that can flip it into various modes, including laptop and tablet.
Just like its predecessor, the Predator Triton 700, the new notebook places its programmable mechanical keyboard in a rather unorthodox location in order to enable better cooling for high-TDP components while retaining a relatively low z-height. Meanwhile, the laptop's trackpad can be flipped and transformed into a numpad. Speaking of cooling, it's worth noting that the new Predator Triton 900 is outfitted with Acer's fourth-generation cooling system featuring Aeroblade 3D fans made of metal, which can generate up to 3.8 CFM of air flow, and which the manufacturer says can offer better cooling performance than traditional coolers.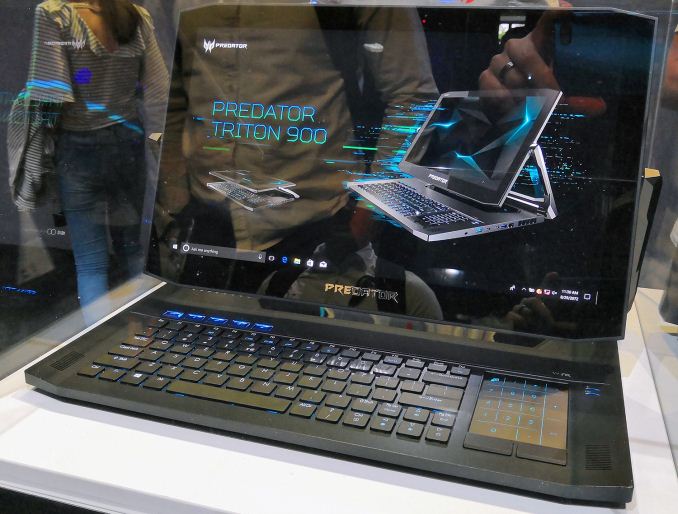 Acer does not disclose which processor and graphics chips it will be using inside the Predator Triton 900, but considering all the efforts with the form-factor and cooling, it is safe to say that the notebook will pack something like Intel's Core i7/i9 with overclocking capability along with an NVIDIA's GeForce GPU.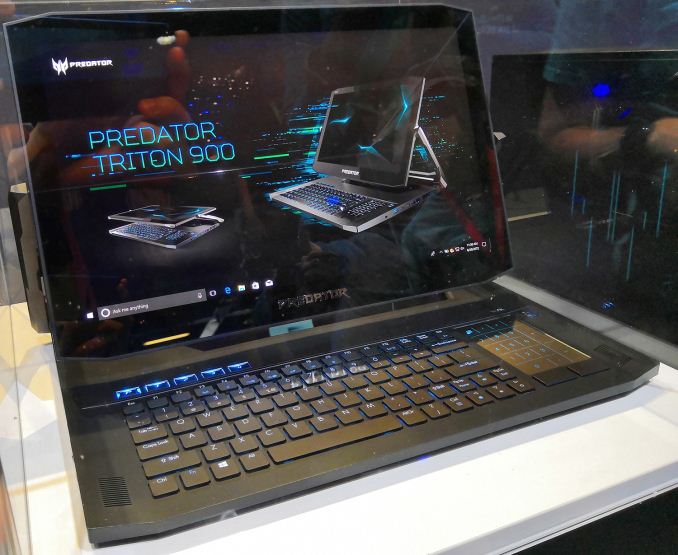 As for connectivity, the Predator Triton 900 looks pretty standard. Besides usual Wi-Fi + Bluetooth on the wireless side of things, the laptop has one Thunderbolt 3 port, one USB Type-C header, two USB 3.0 Type-A connectors, two display outputs (HDMI and a DisplayPort), Gigabit Ethernet, and two 3.5-mm audio jacks. There is also a mysterious bay on the left side of the laptop that could be a compartment for a 2.5-inch storage device or an add-on card, but we cannot confirm the nature of this bay just now.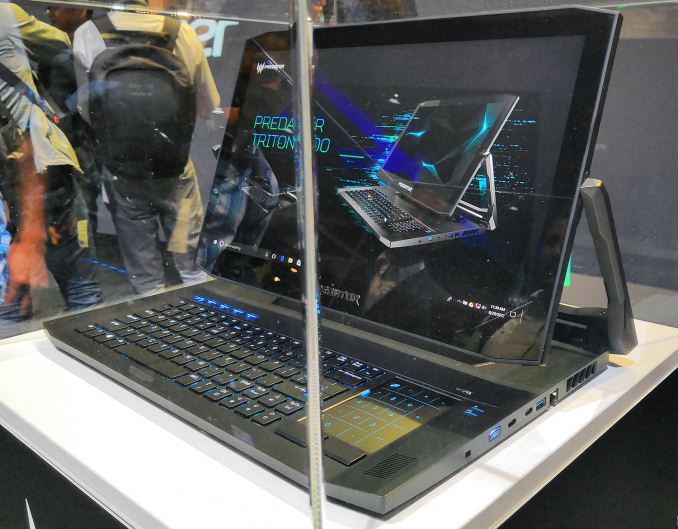 Acer did not disclose price or availability timeframe for its Predator Triton 900 notebook. Typically, companies tend to release products they demonstrate at IFA towards holiday season in the U.S. Meanwhile, considering the fact that the 17-inch convertible gaming laptop is a very special product that may require additional work and Acer's history of showing early prototypes at IFA, the Predator Triton 900 may not hit retail until sometime in 2019.
Related Reading: