Neural Networks
At CES 2018 in Las Vegas we had the pleasure to attend Ambarella's booth tour demonstrating the newest products in camera SoC solutions. Ambarella to date is most widely known as being the silicon provider powering the camera capabilities of products from GoPro and DJI. As the traditional customers are looking for more vertical integration and other silicon alternatives, Ambarella is also looking to diversify its product lines and customer base. The CV1 is a major effort towards gaining track in the EVA (Embedded vehicle autonomy) space. The CV1 is the first of a new family of computer vision processors which implement Ambarella's "CVflow" architecture. CVflow is a new convolutional neural network (CNN) inference acceleration IP developed in-house by the Santa Clara company. Over...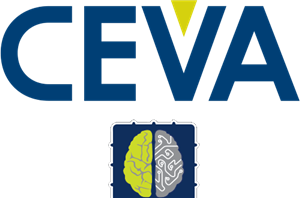 Ahead of CES CEVA today announced a new specialised neural network accelerator IP called NeuPro. We've over the last few months seen an explosion of news related to "AI" and...
12
by Andrei Frumusanu on 1/5/2018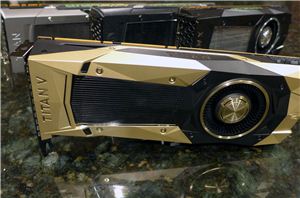 Today we're taking a preview look at NVIDIA's new compute accelerator and video card, the $3000 NVIDIA Titan V. In Greek mythology Titanomachy was the war of the Titans...
111
by Ryan Smith & Nate Oh on 12/20/2017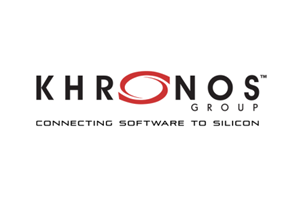 Today the Khronos Group, the industry consortium behind OpenGL and Vulkan, released a v1.0 provisional specification for its Neural Network Exchange Format (NNEF). First announced last year, this provisional...
8
by Nate Oh on 12/20/2017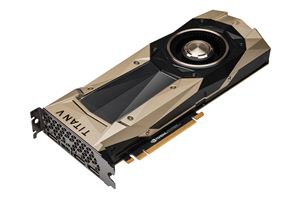 Out of nowhere, NVIDIA has revealed the NVIDIA Titan V today at the 2017 Neural Information Processing Systems conference, with CEO Jen-Hsun Huang flashing out the card on stage...
159
by Ryan Smith & Nate Oh on 12/7/2017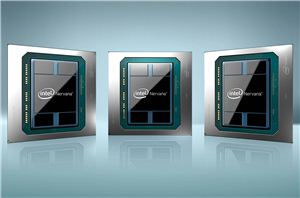 This week at the Wall Street Journal's D.Live 2017, Intel unveiled their Nervana Neural Network Processor (NNP), formerly known as Lake Crest, and announced plans to ship first silicon...
25
by Nate Oh on 10/18/2017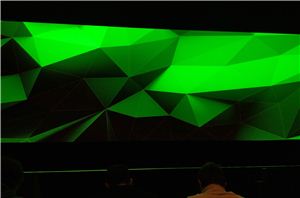 Stay tuned for coverage of NVIDIA's Keynote at GTC Europe. Heading up the presentation is NVIDIA CEO, Jensen Huang. GTC Europe is now NVIDIA's key automotive event due to...
6
by Ian Cutress on 10/10/2017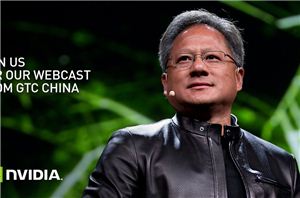 Earlier today at a keynote presentation for their GPU Technology Conference (GTC) China 2017, NVIDIA's CEO Jen-Hsun Huang disclosed a few updated details of the upcoming Xavier ARM SoC...
11
by Nate Oh on 9/26/2017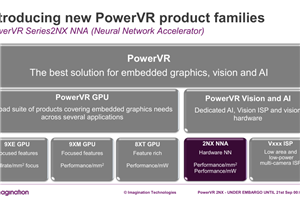 In conjunction with today's PowerVR Series 9XE and Series 9XM announcement, Imagination is revealing a new series of PowerVR-branded hardware IP blocks: the Series 2NX neural network accelerator (NNA)...
19
by Nate Oh on 9/21/2017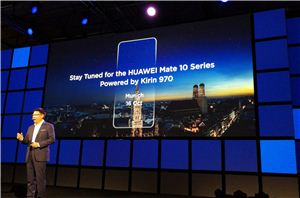 Riding on the back of the 'not-announced then announced' initial set of Kirin 970 details, Huawei had one of the major keynote presentations at the IFA trade show this...
13
by Ian Cutress on 9/4/2017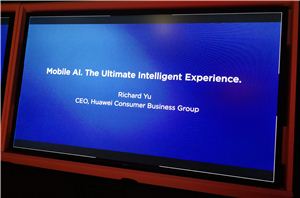 Huawei has a keynote at IFA this year. Having quietly announced the Kirin 970 and its new Neural Processing Unit yesterday without a word through the regular press channels...
28
by Ian Cutress on 9/2/2017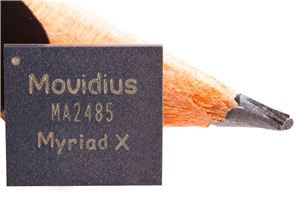 Today, Intel subsidiary Movidius is announcing the Movidius Myriad X vision processing unit (VPU), a low-power system-on-chip (SoC) intended for deep learning and AI acceleration in vision-based devices such...
13
by Nate Oh on 8/28/2017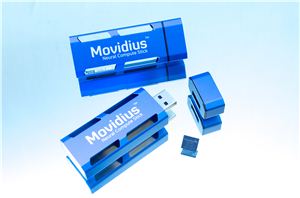 Today Intel subsidiary Movidius is launching their Neural Compute Stick (NCS), a version of which was showcased earlier this year at CES 2017. The Movidius NCS adds to Intel's...
38
by Nate Oh on 7/20/2017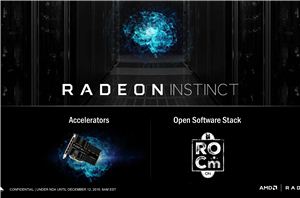 With the launch of their Polaris family of GPUs earlier this year, much of AMD's public focus in this space has been on the consumer side of matters. However...
39
by Ryan Smith on 12/12/2016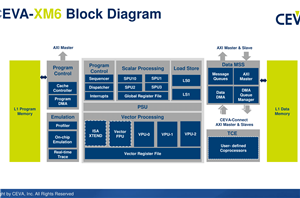 Deep learning, neural networks and image/vision processing is already a large field, however many of the applications that rely on it are still in their infancy. Automotive is the...
1
by Ian Cutress on 9/27/2016