Interconnect
I've constantly stated for the last two years that the next battleground in performance for the semiconductor market is going to be in the interconnect – whether we're speaking about on chip with new manufacturing technologies or new topologies, or between chips with new communication standards or connectivity paradigms that shake up both bandwidth and efficiency. Moving from monolithic designs to chiplets and stacked silicon requires a fundamental shift in thinking that most of the industry is not yet ready for, from silicon engineers to vendors who design the software that enables silicon engineers to do their thing. You might not be surprised that Intel has a whole department dedicated to these new interconnect and packaging technologies. Ramune Nagisetty works across Intel's broad range...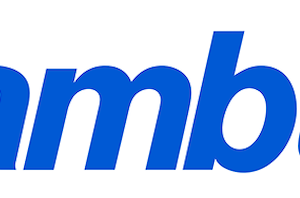 Rambus has developed a comprehensive PCIe 5.0 and CXL interface solution for chips built using 7 nm process technologies. The interface is now available for licensing by SoC designers...
17
by Anton Shilov on 11/13/2019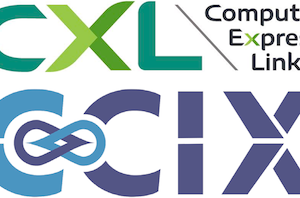 Synopsys, one of the leading developers of chip development tools and silicon IP, demonstrated its CXL over PCIe 5.0 as well as CCIX 1.1 over PCIe 5.0 solutions at...
5
by Anton Shilov on 10/11/2019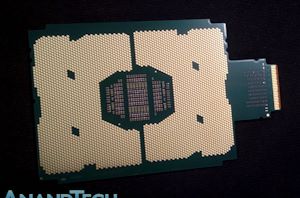 Intel this week announced plans to discontinue its 1st Generation Xeon Scalable processors with Omni-Path interconnect a year from now. With no 2nd Generation Xeon Scalable products announced to...
9
by Anton Shilov on 10/10/2019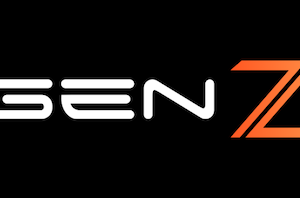 The Gen-Z Consortium this week released Physical Layer Specification 1.1 for Gen-Z interconnects. The new standard adds enhanced support for PCIe Gen 5 as well as Gen-Z 50G Fabric...
8
by Anton Shilov on 10/4/2019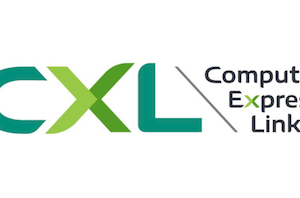 Over four years ago, Intel started to develop what is now known as Compute Express Link (CXL), an interface to coherently connect CPUs to all types of other compute...
5
by Anton Shilov on 9/20/2019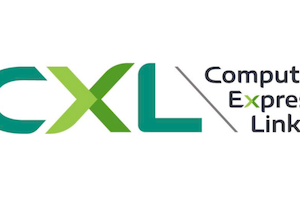 Arm has officially joined the Compute Express Link (CXL) Consortium in a bid to enable its customers to implement the new CPU-to-Device interconnect and contribute to the specification. Arm...
7
by Anton Shilov on 9/13/2019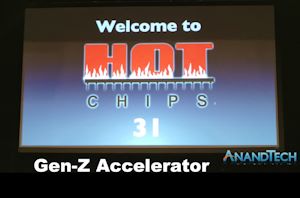 One of the key competing interconnects of the future is Gen-Z, and Hewlett Packard Enterprise have a Gen-Z chipset to show at Hot Chips today.
2
by Dr. Ian Cutress on 8/20/2019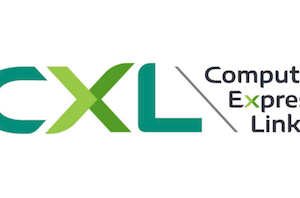 AMD's CTO, Mark Papermaster, has published a blog post this week said that AMD has joined the Compute Express Link (CXL) Consortium. The industry group is led by a...
43
by Anton Shilov on 7/19/2019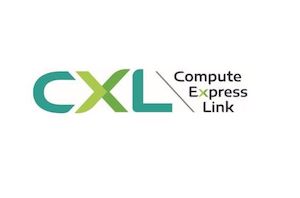 Last month the CXL Specification 1.0 was released as a future cache coherent interconnect that uses the PCIe 5.0 physical infrastructure but aimed to provide a breakthrough in utility...
18
by Ian Cutress on 4/15/2019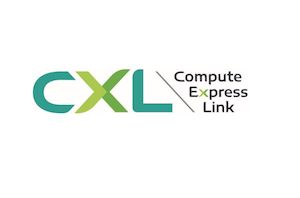 With the battleground moving from single core performance to multi-core acceleration, a new war is being fought with how data is moved around between different compute resources. The Interconnect...
46
by Ian Cutress on 3/11/2019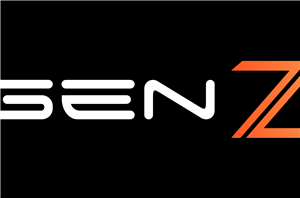 The first major release of the Gen-Z systems interconnect specification is now available. The Gen-Z Consortium was publicly announced in late 2016 and has been developing the technology as...
23
by Billy Tallis on 2/13/2018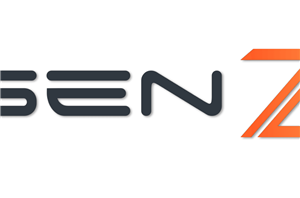 Anyone tasked with handling the way data is moved around a processor deserves praise. It takes time, dedication and skill to design something that not only works appropriately and...
15
by Ian Cutress on 10/12/2016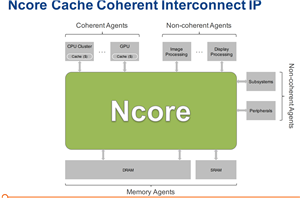 Arteris is a little mentioned company which we haven't had the opportunity to cover in the past, yet they provide IP for one of the most important parts of...
9
by Andrei Frumusanu on 5/24/2016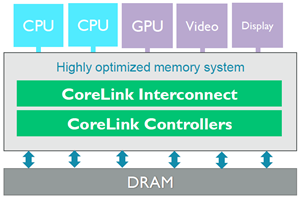 Today ARM announces two new additions to its CoreLink system IP design portfolio, the CCI-550 interconnect and DMC-500 memory controller. Starting off with the CCI announcement, we find the...
5
by Andrei Frumusanu on 10/27/2015