Coffee Lake
The launch of Intel's new 8th Generation 'Coffee Lake' processors for desktops is going to be an interesting one. On one side it redefines Intel's main product stack and its terminology (in a good way), but the motherboard side is going to get somewhat confusing. The new CPUs are using the LGA1151 socket, as found on the previous generation, but it uses the socket differently, making the motherboards and CPUs incompatible with each other. To get around this issue previously, Intel introduces a new name to help with the separation, but no such luck here. The new platform and socket will be supported by the 300-series chipset, with Z370 being the first member of that product family. In this overview, we perform a visual...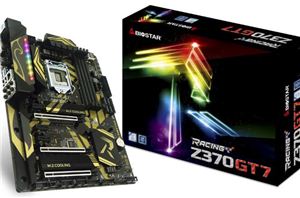 Not willing to be left behind at the starting line, Biostar has announced its entries into the rapidly growing Z370 motherboard market. At the time of publication, Biostar is...
20
by Joe Shields 4 days ago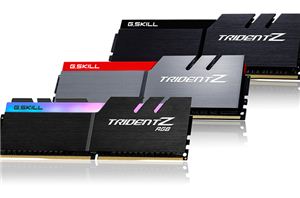 G.Skill has launched a new series of memory module kits optimized for Intel's new 8th Generation Core processors. The new DIMMs belong to G.Skill's Trident Z and Trident Z...
7
by Anton Shilov 4 days ago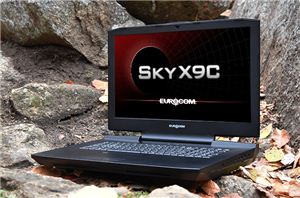 Eurocom has introduced its new Sky X4C, X7C and X9C desktop replacement notebooks featuring Intel's latest six-core Coffee Lake processors (up to Core i7-8700K) and upgradeable NVIDIA GeForce GTX...
8
by Anton Shilov on 10/13/2017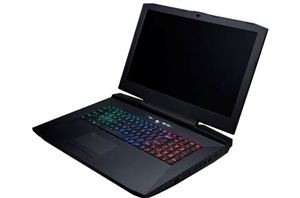 Clevo, a large OEM/ODM exclusively producing laptop computers, has announced three new laptops powered by the recently released Coffee Lake-S (desktop) CPUs. The flagship P870TM supports up to a...
25
by Joe Shields on 10/11/2017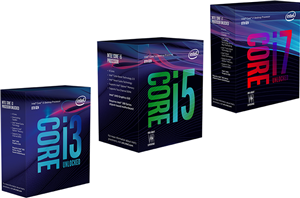 Intel on Thursday officially initiated sales of its 8th Generation 'Coffee Lake' processors for desktops worldwide. The new chips offer more physical cores in the mainstream processor segment than...
54
by Anton Shilov on 10/6/2017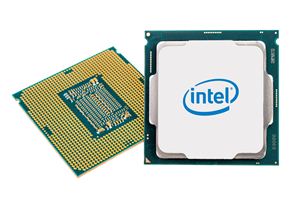 It has been ten years since Intel introduced quad-core processors into its mainstream product range. It was expected that six-core parts would hit the segment a few years after...
215
by Ian Cutress on 10/5/2017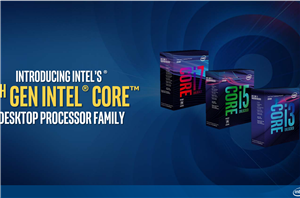 In an unusual set of circumstances (ed: someone couldn't follow a simple embargo), this evening Intel is officially announcing its 8th Generation desktop CPU lineup, codenamed Coffee Lake. This...
108
by Ryan Smith & Brett Howse on 9/25/2017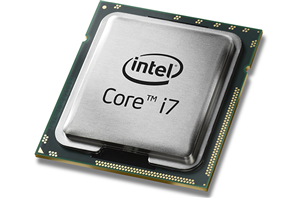 An online retailer in the UK has started to take pre-orders on Intel's upcoming Coffee Lake CPUs, specifically the socketed 'S' parts for desktop computers. As reported previously, the...
62
by Anton Shilov on 9/19/2017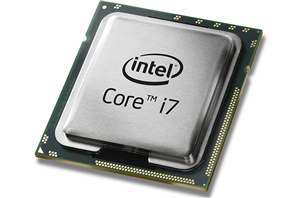 At a closed-session partner in China, Intel revealed a number of preliminary details about its upcoming 8th generation Core processors for desktops. As expected, Intel is telling its business...
56
by Anton Shilov on 8/18/2017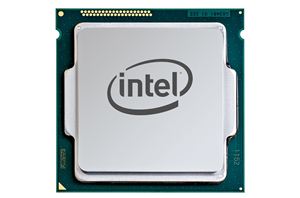 In an unusual move for Intel, the chip giant has ever so slightly taken the wraps off of one of their future generation Core architectures. Basic information on the...
106
by Ian Cutress on 8/15/2017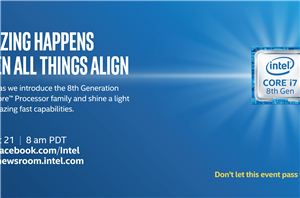 Today Intel has revealed that the company will be announcing their 8th generation Core processors and associated architecture on August 21st. This announcement of an announcement comes as the...
64
by Ryan Smith on 8/8/2017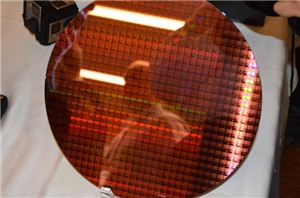 In a stunning bit of Twitter, a tweet from one of the leading motherboard manufacturers has stated that Coffee Lake, Intel's 8th Generation Core processors, will not be supported...
134
by Ian Cutress on 8/2/2017