96-layer
Micron's line of client SATA SSDs for the OEM market is making the jump to 96-layer 3D TLC NAND flash memory with the new Micron 1300 SSD. This replaces the Micron 1100 SSD, which used Micron's first-generation 32-layer 3D TLC. The Micron 1100 was very similar to the Crucial MX300 consumer/retail SATA drive, but since then the two product lines have diverged. The Crucial MX series switched over to using Silicon Motion controllers with the MX500, featuring 64L 3D TLC. The Micron 1100 stuck around and occasionally made an impact on the retail market as a cheaper alternative available through grey-market resellers. The Micron 1300 leapfrogs the Crucial MX series by adopting 96L TLC, but otherwise little has changed from the 1100 series—it's still using Marvell...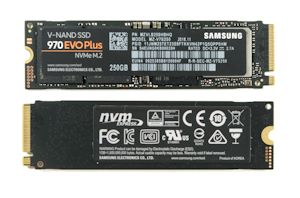 Samsung is updating its mainstream NVMe SSD with a new generation of 3D NAND that brings improved performance and power efficiency. The new 'Samsung 970 EVO Plus' keeps the...
37
by Billy Tallis on 1/22/2019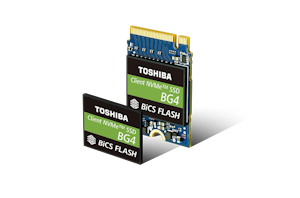 Toshiba has announced the fourth iteration of their OEM client NVMe SSD that is delivered as a single BGA chip package containing both the SSD controller and the NAND...
1
by Billy Tallis on 1/8/2019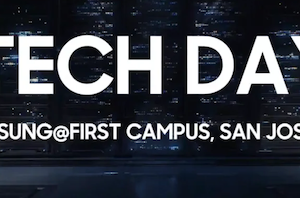 At Samsung's Tech Day event today in San Jose, the company shared their SSD roadmap for transitioning to 96-layer 3D NAND and introducing four bit per cell (QLC) NAND...
14
by Billy Tallis on 10/17/2018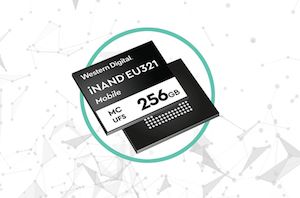 Western Digital has announced its new lineup of UFS 2.1-based embedded storage devices for smartphones, tablets, PCs, and other mobile applications. The new iNAND MC EU321 drives are based...
5
by Anton Shilov on 10/12/2018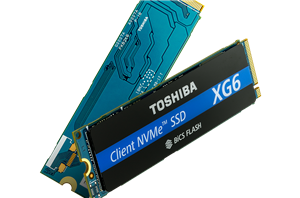 Toshiba is introducing their first SSD using 96-layer 3D NAND flash memory. The new Toshiba XG6 is an update to their XG5 client NVMe SSD for the OEM market...
9
by Billy Tallis on 7/23/2018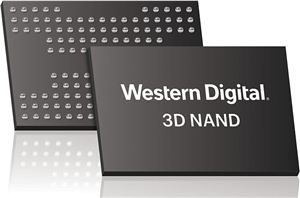 Western Digital has started sampling its 96-layer 3D NAND chips featuring QLC architecture that stores four bits per cell. The chip happens to be the world's highest-capacity 3D NAND...
40
by Anton Shilov on 7/20/2018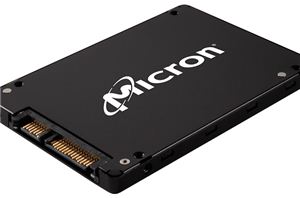 Micron this week published its financial results for the third quarter of its fiscal 2018 (ended on May 31), which also included an update concerning its non-volatile memory products...
32
by Anton Shilov on 6/22/2018