Gaming Performance
Without 3D Vision being functional on the Toshiba Qosmio F755, we're reduced to the basics. I elected not to run any of our tests at the notebook's native 1080p resolution because, frankly, the GeForce GT 540M has consistently proven not to be powerful enough to handle it. You'll see it even struggles in our "High" benchmark when we jack up the resolution to 1600x900, high enough that the limited memory bandwidth starts to be a real burden.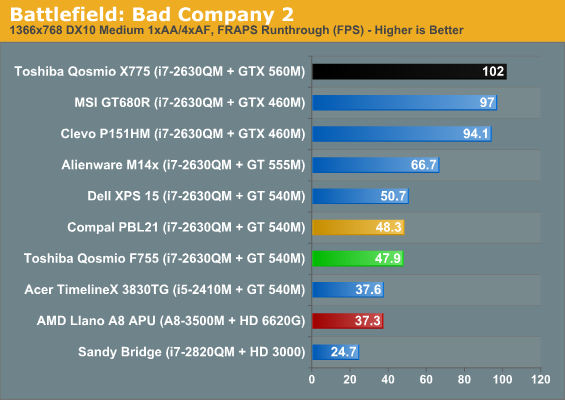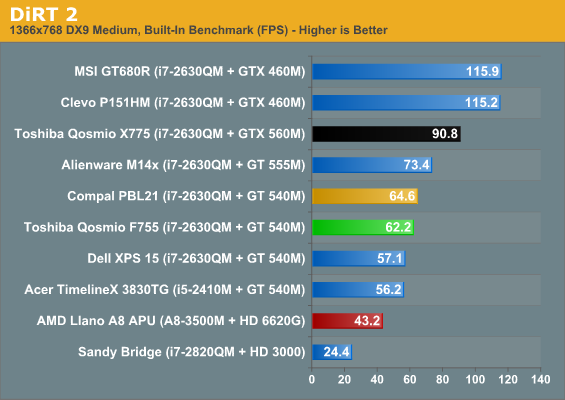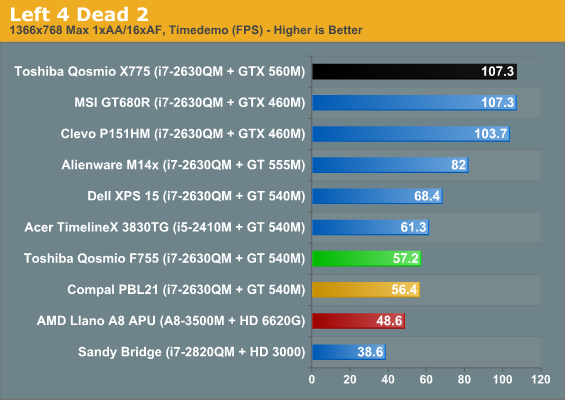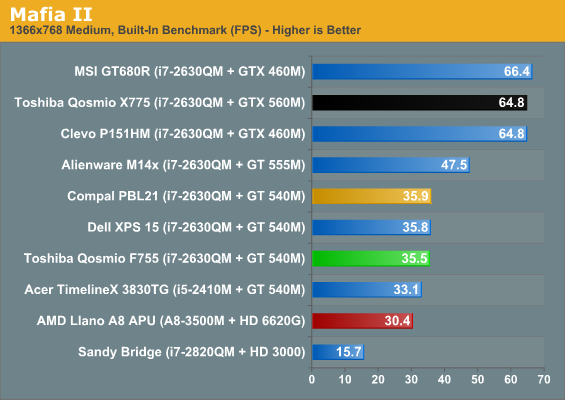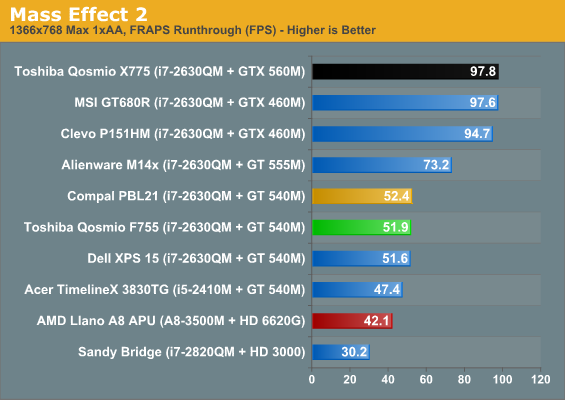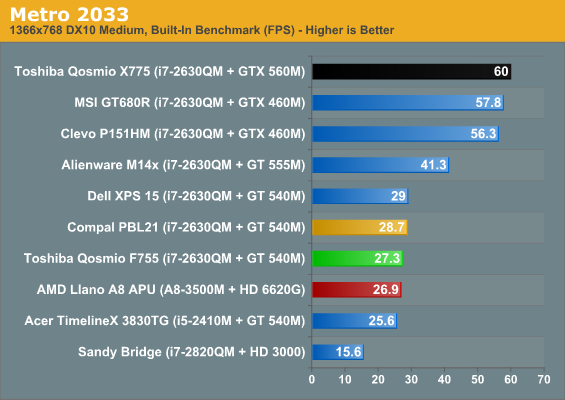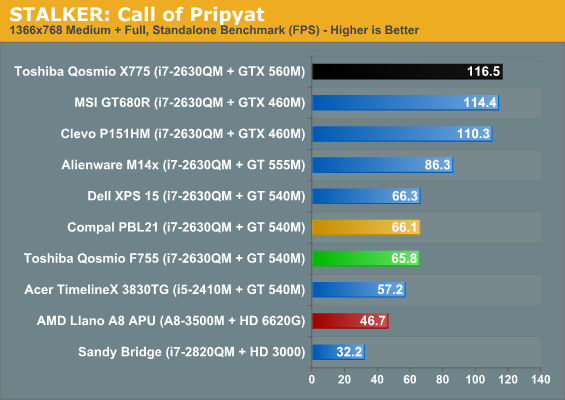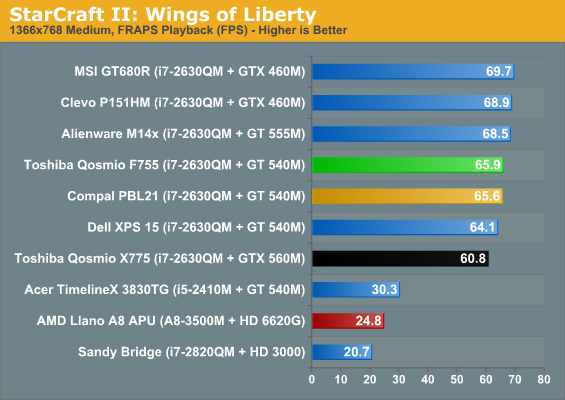 In our medium suite, the F755 is able to at least put in a decent showing, with only the Acer TimelineX 3830TG having trouble keeping pace (due to both the i5-2410M and the fact that the notebook throttles the processor pretty heavily). These are really the settings the GT 540M belongs at. Note how rarely the 540M breaks 60fps even at these settings, basically the minimum for a decent 3D Vision experience. Even if Toshiba and NVIDIA do get it working on the F755, it's likely not to be very useful.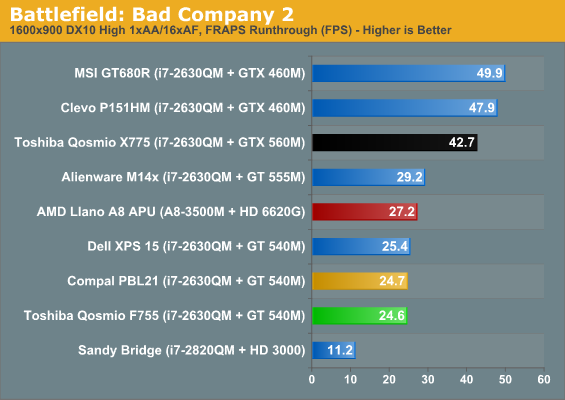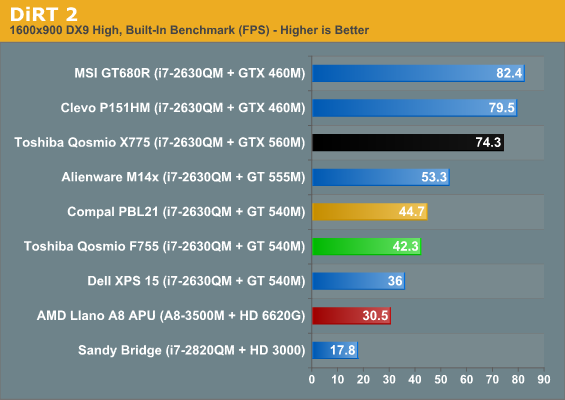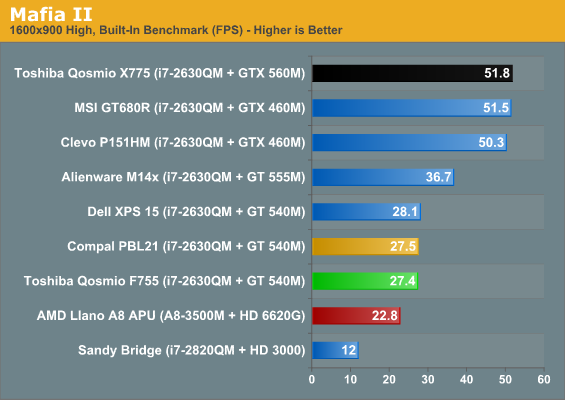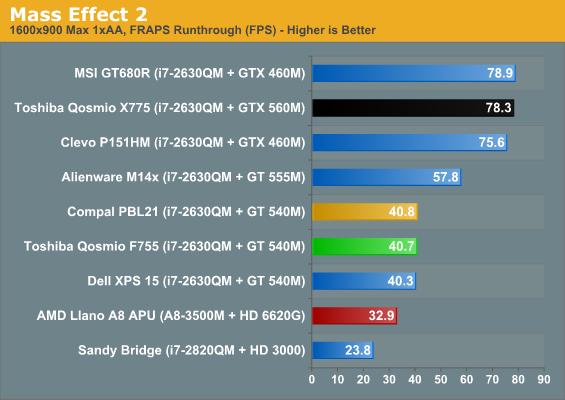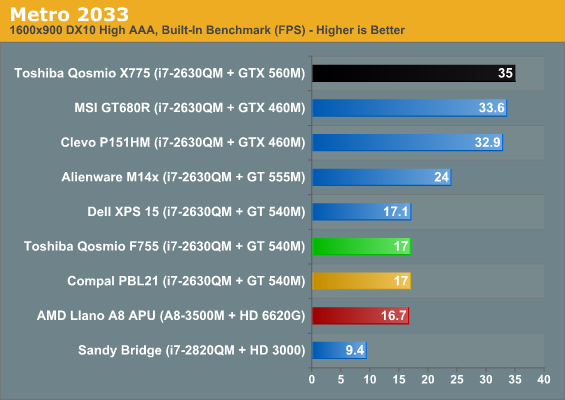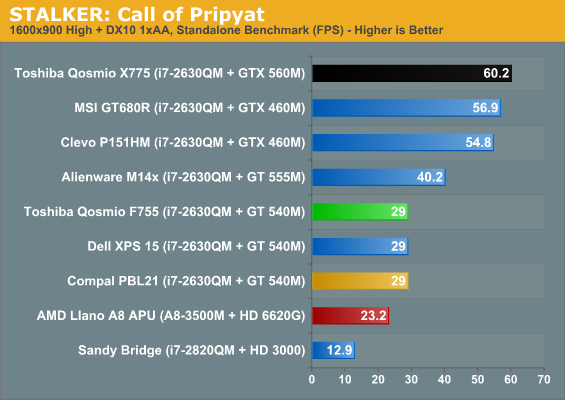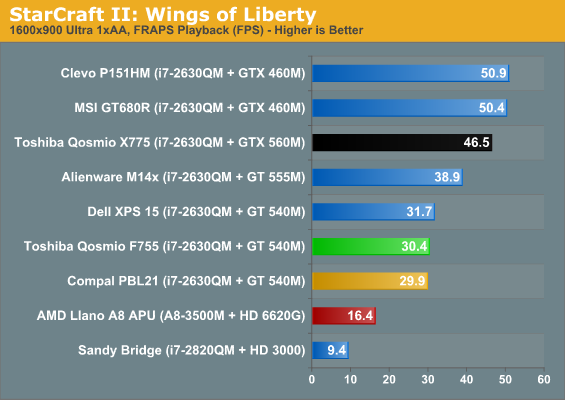 Bump the settings up to "High" and things take a turn. Now the GT 540M has a much harder time keeping up, and it's clear it wasn't never meant to run at a resolution this high, let alone the F755's native 1080p. It's just not powerful enough; the GTX 560M is a far better solution and still able to fit into a 15.6" chassis, even though it adds a bit of bulk.