Application and Futuremark Performance
We've seen the Intel Core i7-2630QM and NVIDIA GeForce GT 540M paired together enough times that performance is going to be fairly predictable, but unfortunately Toshiba drops the ball hardcore by including a dismally slow 5,400-RPM hard drive, inexcusable on any notebook north of a grand. The result is, as you'll see, a notebook that falls a bit behind competing systems with similar configurations, particularly in PCMark.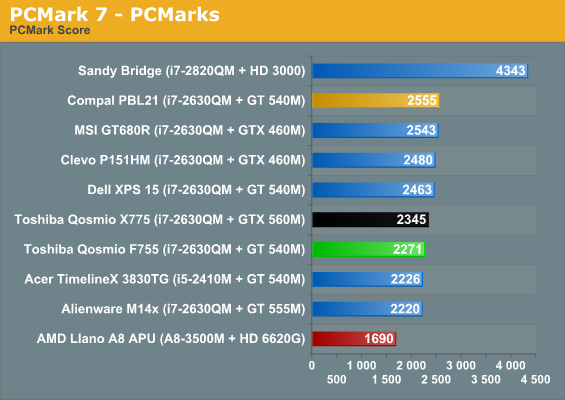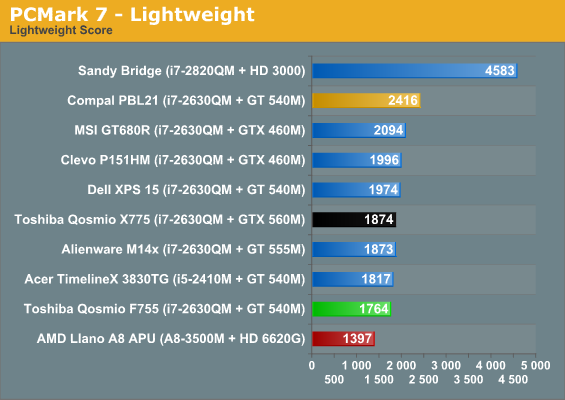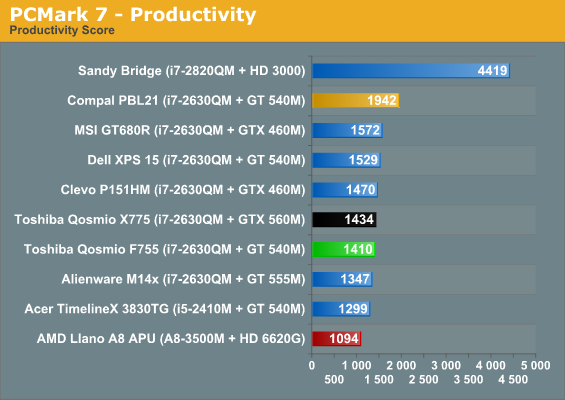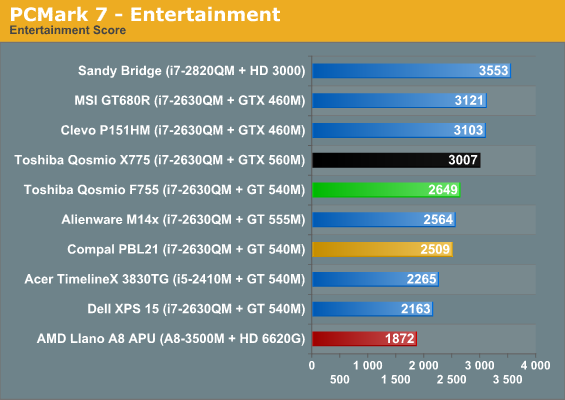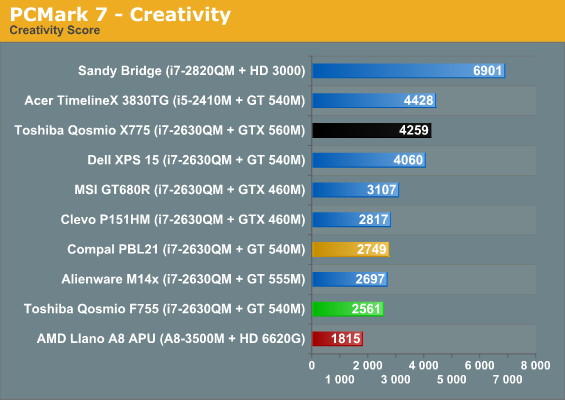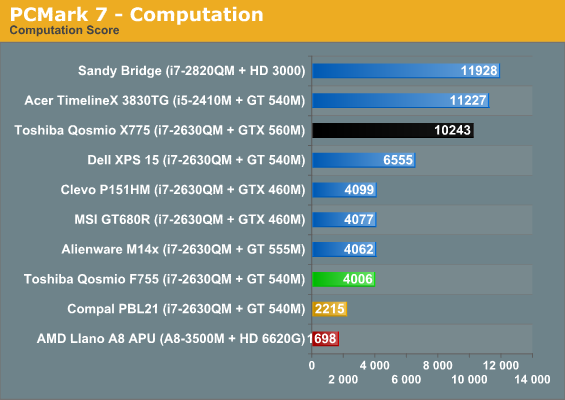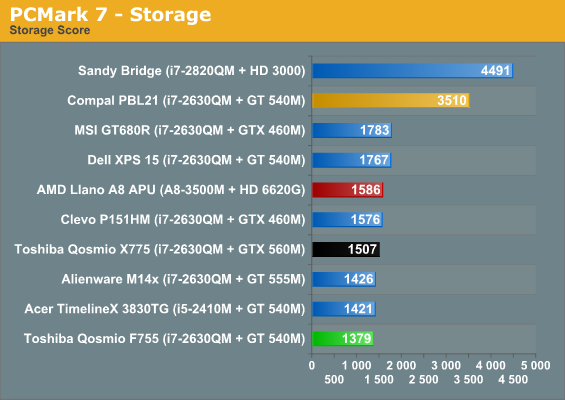 Well, that's too bad. You can see the units that were equipped with SSDs fare better at the storage benchmark, but really, the F755's slow hard drive causes it to come in dead last out of this grouping. In a crowd of similarly-configured notebooks, the F755 puts in a weak showing.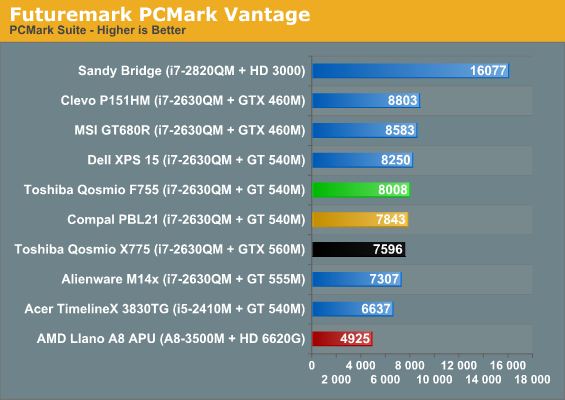 PCMark Vantage seems to be a bit more generous with the F755, giving it a score that hangs out nicely in the middle of the road.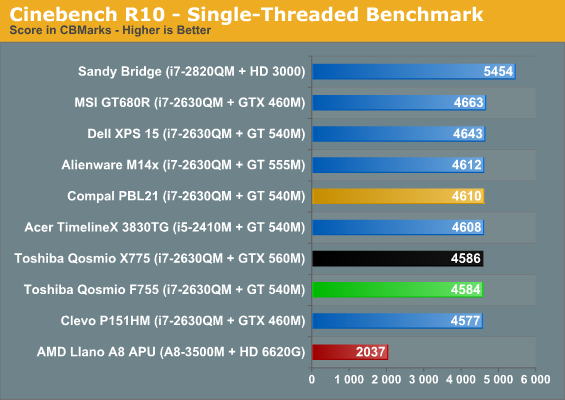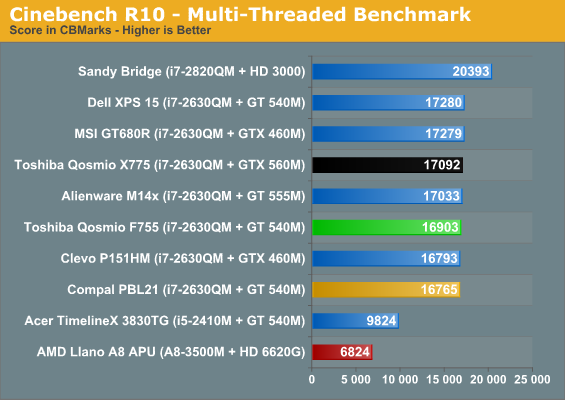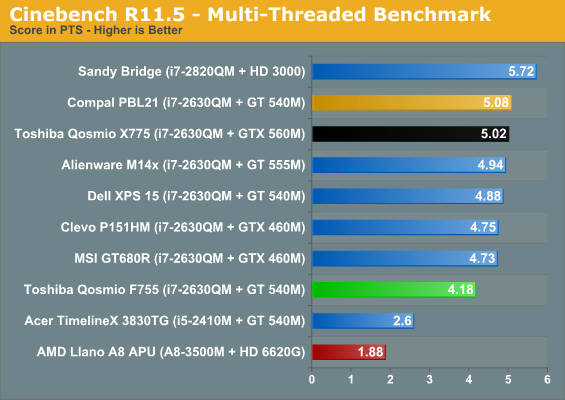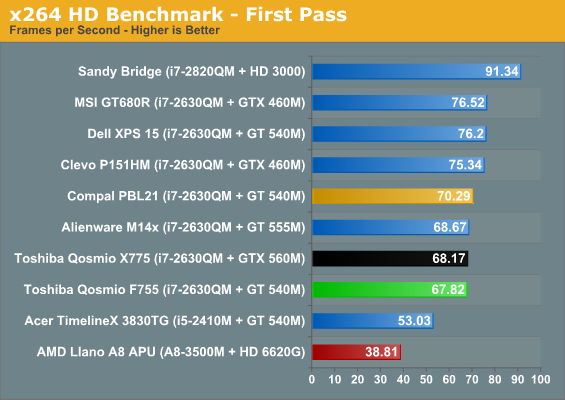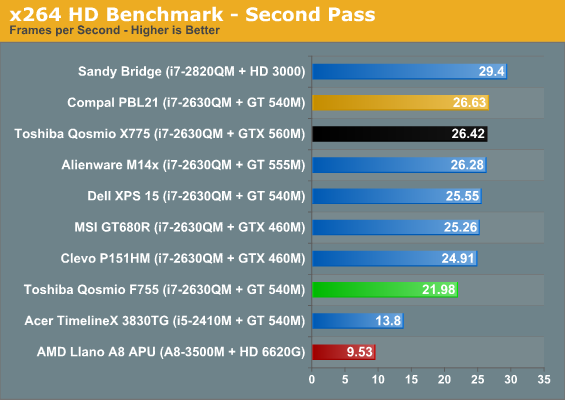 I've always been fond of how consistent Cinebench can be; it's actually one of my favorite benchmarks, and I like having both R10 and R11.5 here because R10 feels more absolute in terms of comparative performance while R11.5 seems better at teasing out minor differences in configurations. While it's not any great difference, the F755 is measurably, consistently slower than other i7-2630QM-equipped notebooks.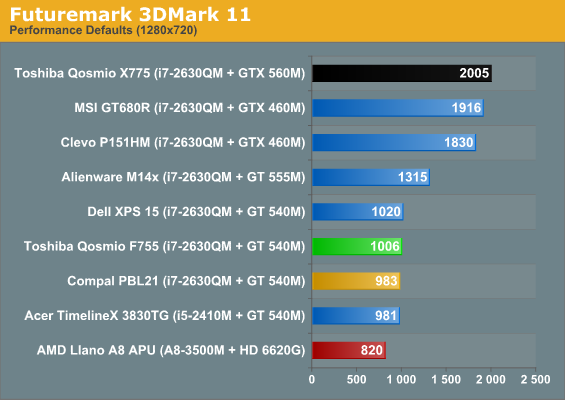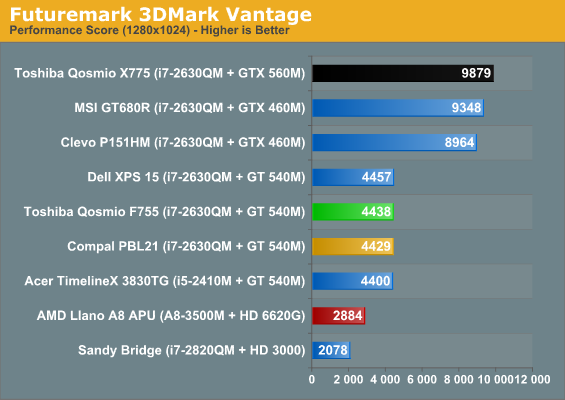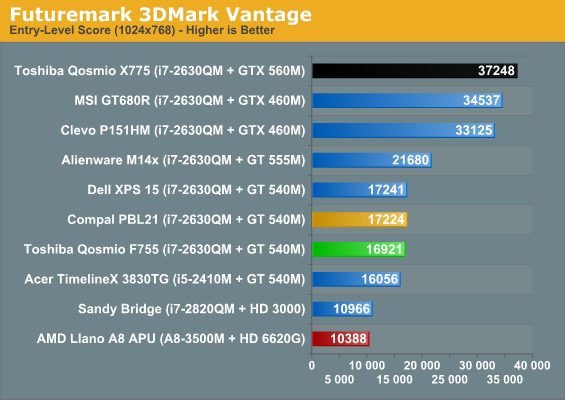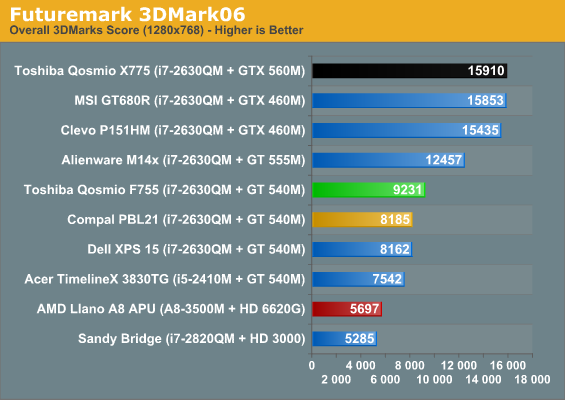 The 3DMarks are also very consistent across the review units. The GT 540M-equipped notebooks all pretty much line up, with 3DMark06 being the only odd man out, boasting a substantially higher score than the others. This should hopefully offer some confirmation that NVIDIA's Optimus is almost all upside.