Llano GPU Performance vs. DDR3 Speed
Desktop Llano processors feature the same dual-channel memory controller as their mobile counterparts. Their memory support however is far more robust. You get a maximum of four DIMM slots on a desktop Llano motherboard (up from two SO-DIMM slots on a mobile Llano), and the chip officially supports memory speeds up to DDR3-1866 (1600 is the limit for mobile Llano). The added memory bandwidth is most useful in feeding the on-die Radeon GPU.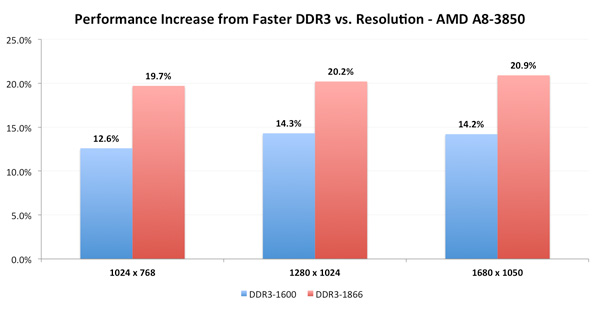 Across our seven titles we found that on average DDR3-1600 resulted in a 12.6% increase in performance over DDR3-1333 at 1024 x 768. Moving up to higher resolutions only increased the advantage by under 2%. Using DDR3-1866 showed around a 20% increase in performance over DDR3-1333.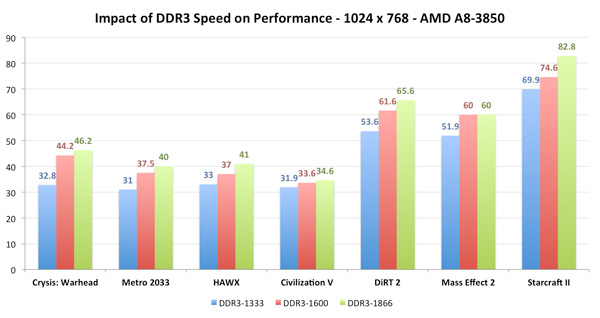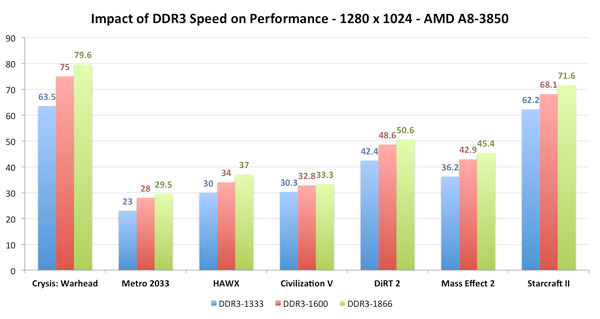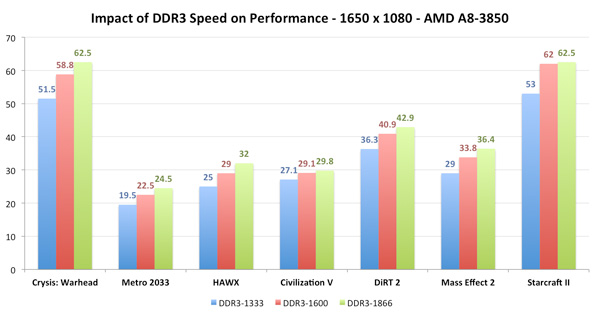 Note that this is in stark contrast to Intel's Sandy Bridge, which based on our testing does not seem to gain a lot from faster memory: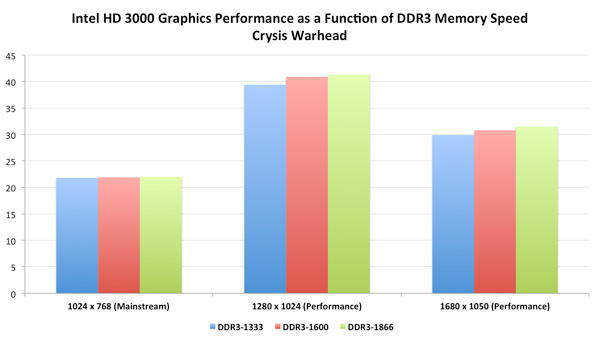 Although we're just showing Crysis Warhead here as an example, we couldn't find any tangible evidence of performance scaling with faster memory speeds across any of the other titles we tested as well.
With memory pricing being as low as it is these days, it makes the most sense for someone building a Llano machine with intention of gaming to equip it with DDR3-1866 memory. A quick survey of Newegg shows the cheapest price for a 4GB DDR3-1333 or 1600 kit as $35 while 1866 will set you back $60.