CPU Performance
For the full breakdown of x86 CPU performance head over to Bench and compare away. As I mentioned in our preview of the A8-3850 a couple of weeks ago, general purpose performance isn't that great. Although AMD has tweaked the A8's cores, the 2.9GHz 3850 performs a lot like a 3.1GHz Athlon II X4. You are getting more performance at a lower clock frequency, but not a lot more.
Compared to the Core i3-2100/2105 the A8-3850 really doesn't change the current state of AMD vs. Intel. If you're running lightly threaded apps, the Core i3 just has much better performance. Look at our single-threaded Cinebench scores below and you'll see a 50% performance advantage.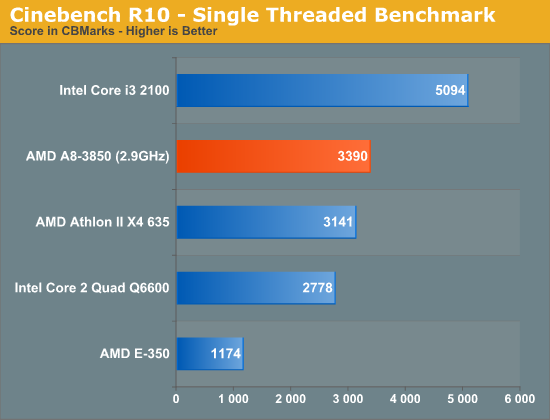 CPU bound gaming performance is also an area where the A8 falls behind the i3. Here you're looking at a 25 - 50% advantage for the i3-2100/2105: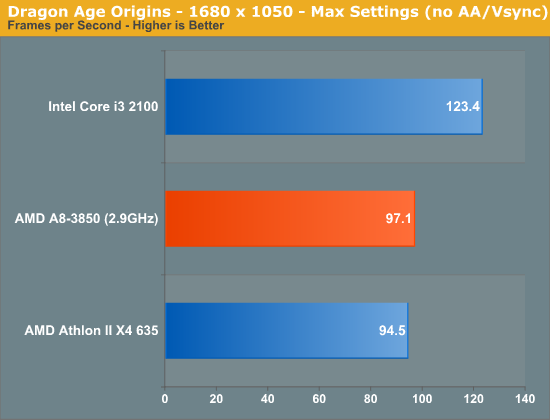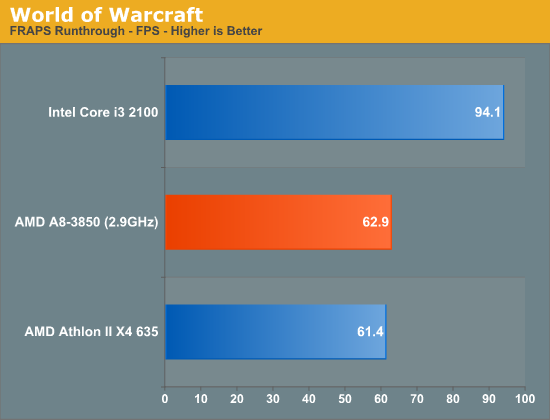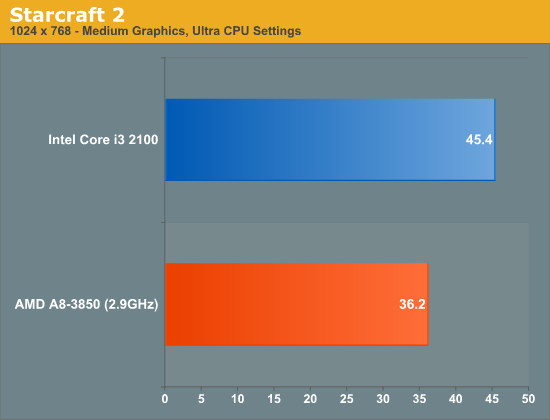 Applications that are a mix of one or more CPU intensive threads still favor the Core i3 as you can see from the Photoshop performance results: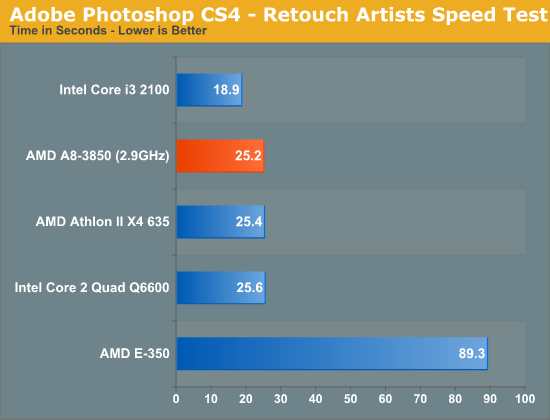 Go to the other end of the spectrum and load the A8-3850 up with CPU intensive threads, and it'll actually hold its own. As strong as the Core i3 is, there's no replacement for more cores when it comes to these thread heavy workloads. I should add that despite the A8's core count advantage, it's biggest victory in these heavily threaded tests is still only 9%: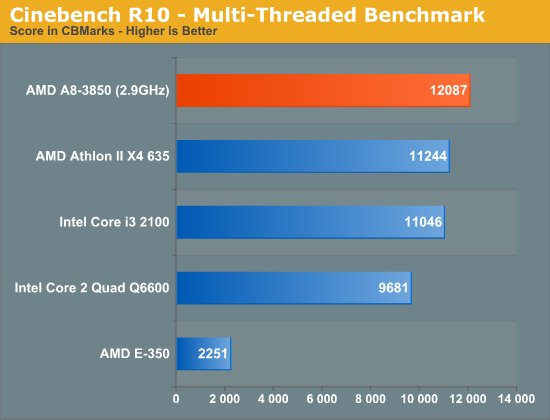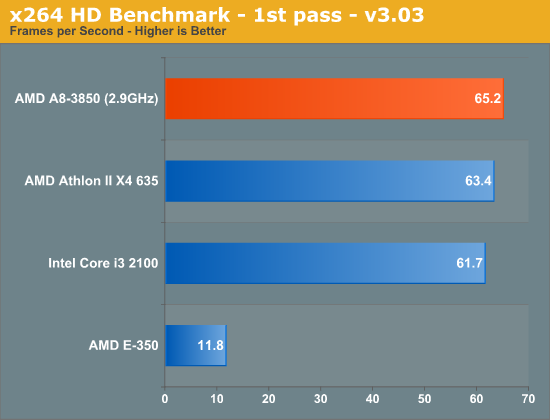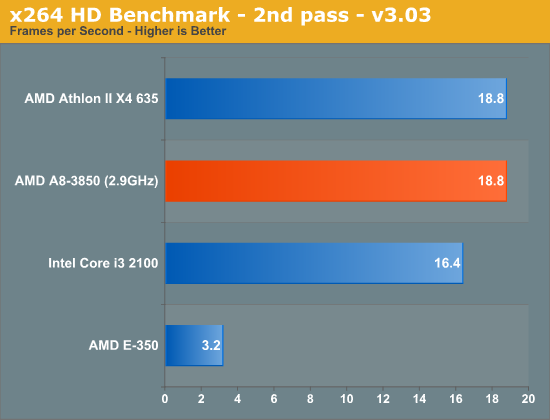 There's not much more to be said here. The A8-3850 isn't going to set any records for general use performance. If your primary use for your PC is going to be gaming however, Llano has something to offer you...