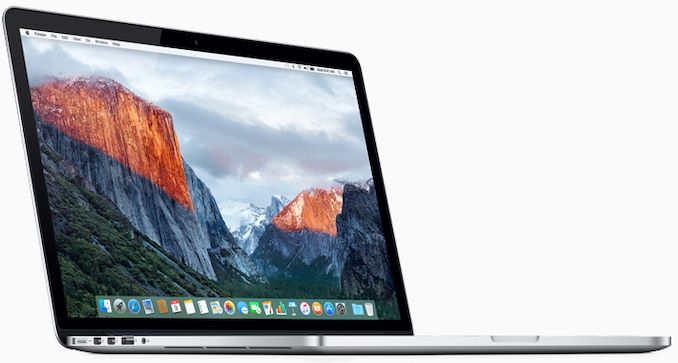 Apple has initiated a voluntary recall for their mid-2015 15-inch "Retina" MacBook Pros over a potential safety issue with their integrated batteries. The manufacturer says that some of these batteries can overheat, which poses a safety risk.
Apple claims that a limited number of the 15-inch MacBook Pros sold between September 2015 and February 2017 use a battery that pose potential safety risk as they can overheat. Notably, this is the final generation of "Retina" MacBook Pros, and the issue does not affect either earlier (pre-2015) or the later USB-C models. As part of the program, Apple will replace affected batteries free of charge worldwide.
Owners of mid-2015 MacBook Pros are, in turn, being asked to visit a special page on Apple's website to submit their device's serial number in order to find out whether their notebooks are eligible for the program. Affected laptops can be taken to an Apple store, an authorized repair center, or mailed in, with Apple advising owners that the entire service process may take one to two weeks. In the meantime, owners of affected laptops should not be using them any longer than necessary to grab a fresh backup of their contents.
Meanwhile, typical for Apple, the company has not disclosed how many notebooks may be affected; though that information may show up once they submit a formal statement with the US Consumer Products Safety Commission. And while there is nothing good about an overheating battery, one of the other AnandTech editors did point out there is a silver lining to all of this: affected laptop owners are about to get a free battery replacement for laptops that are now coming up on a few years old, breathing some new life into Apple's final generation of 15-inch laptops with multiple port types and a (proper) set of function keys.
Related Reading:
Source: Apple