Overclocking Performance: CPU Tests
In the third page of the review we showed our overclocking results, with our CPU managing to hit 5.1 GHz stable with a sizeable increase in voltage. Running at 5.1 GHz incurred rather high temperatures however, so for our benchmark suite we dialed back to 5.0 GHz and run a number of our tests again at this fast speed. We also ran some benchmarks at stock frequency but with increased DRAM frequencies. We ran the DRAM in our ASRock provided system at DDR4-3466, slightly overclocked beyond its DDR4-3200 sticker value.
For this page (and the next), we'll show the overclocked results of the Core i7-8086K using the fast memory kits as well as the 5.0 GHz overclocked setting (at base memory). The Core i7-8700K numbers are also included for reference.
FCAT Processing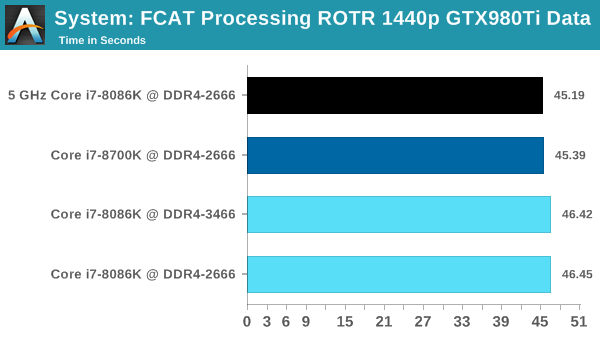 3DPM v2.1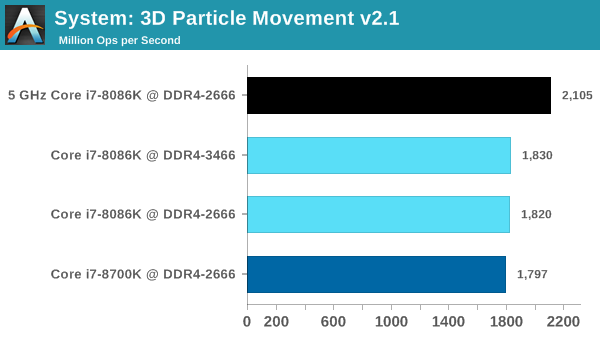 Dolphin v5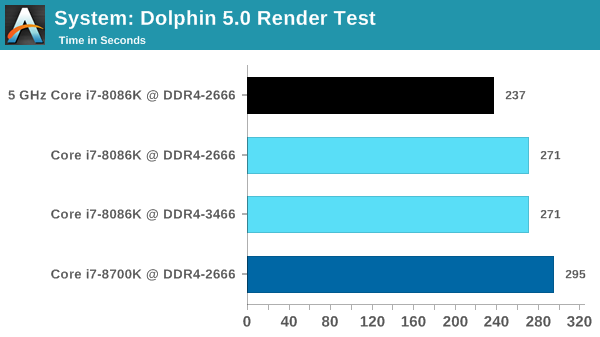 DigiCortex v1.20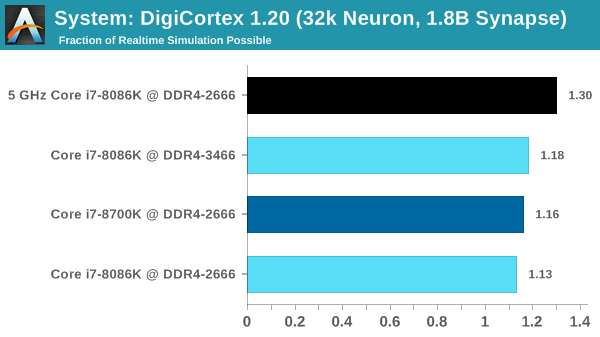 Blender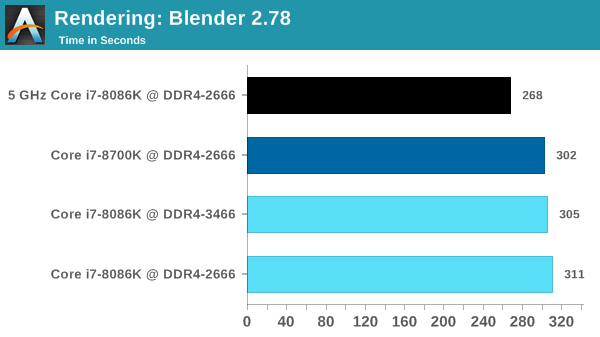 POV-Ray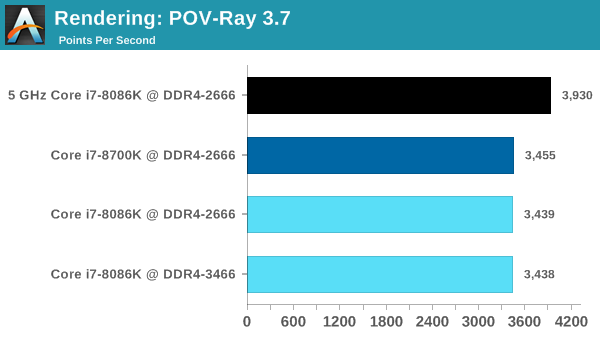 Cinebench R15 ST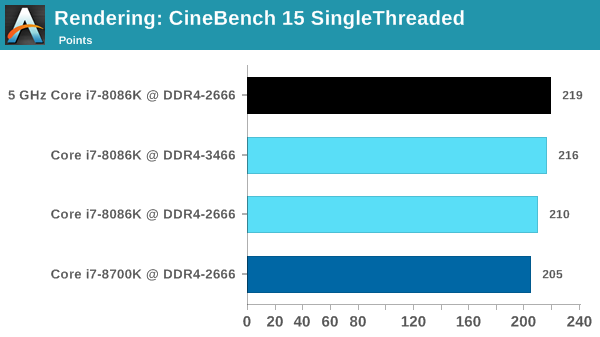 Cinebench R15 MT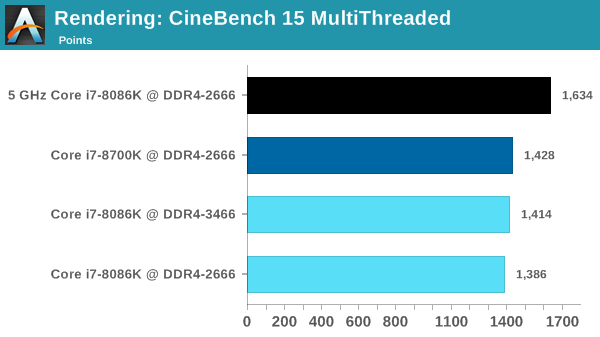 7-zip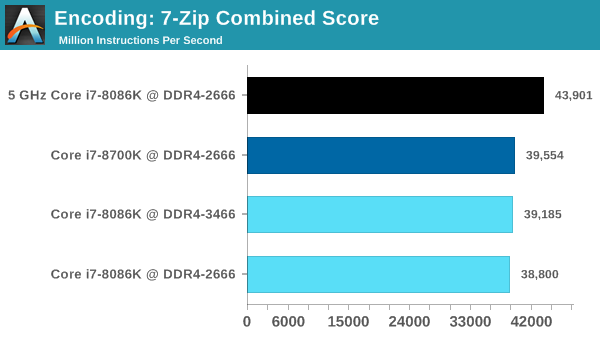 TrueCrypt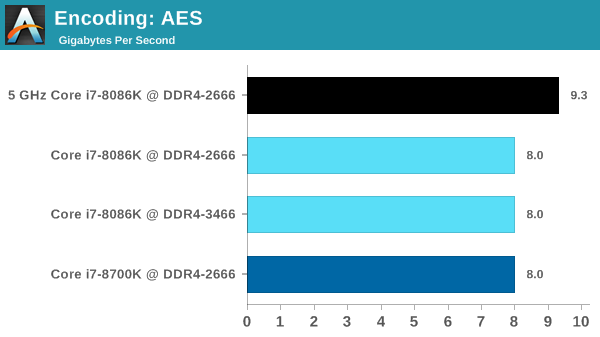 GeekBench 4 ST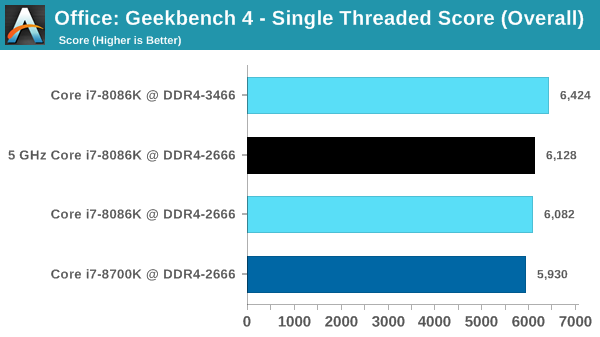 GeekBench 4 MT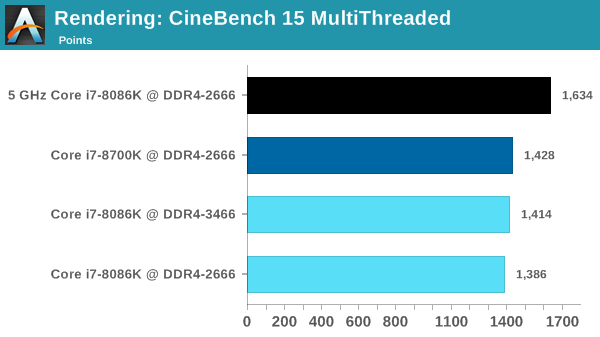 For everything except the most lightly threaded workloads, overclocking the 8086K to a flat-out 5GHz shows some reasonable gains. These results aren't you couldn't already extrapolate based on the clockspeeds, but it's nice to put theory to practice. It also highlights the unfortunate shortcoming of the CPU: being able to turbo one thread to 5GHz just isn't that useful, since you'll very rarely have a complete system workload that allows it, even if the heaviest workload is single-threaded. The 8086K simply begs to be run at a flat-out 5GHz to get the most out of its capabilities.