5.0 GHz
Intel likes 5.0 GHz processors. The one area where it claims a clear advantage over AMD is in its ability to drive the frequency of its popular 14nm process. Earlier this week, we reviewed the Core i9-9990XE, which is a rare auction only CPU but with 14 cores at 5.0 GHz, built for the high-end desktop and high frequency trading market. Today we are looking at its smaller sibling, the Core i9-9900KS, built in numbers for the consumer market: eight cores at 5.0 GHz. But you'll have to be quick, as Intel isn't keeping this one around forever. Read on for the full review.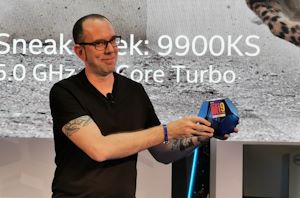 Last year, Intel showcased a CPU during its keynote a processor with all of its cores at 5 GHz. Today, that becomes a reality – Intel is set to...
137
by Ian Cutress on 5/26/2019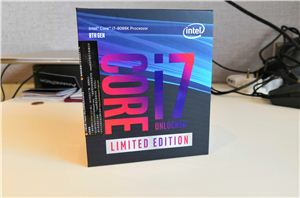 Intel announced it, we asked for one, we were told no press samples, so we bought one. This is Intel's 40th anniversary of the original x86 microarchitecture with the...
115
by Ian Cutress on 6/11/2018