AnandTech Storage Bench - Heavy
Our Heavy storage benchmark is proportionally more write-heavy than The Destroyer, but much shorter overall. The total writes in the Heavy test aren't enough to fill the drive, so performance never drops down to steady state. This test is far more representative of a power user's day to day usage, and is heavily influenced by the drive's peak performance. The Heavy workload test details can be found here.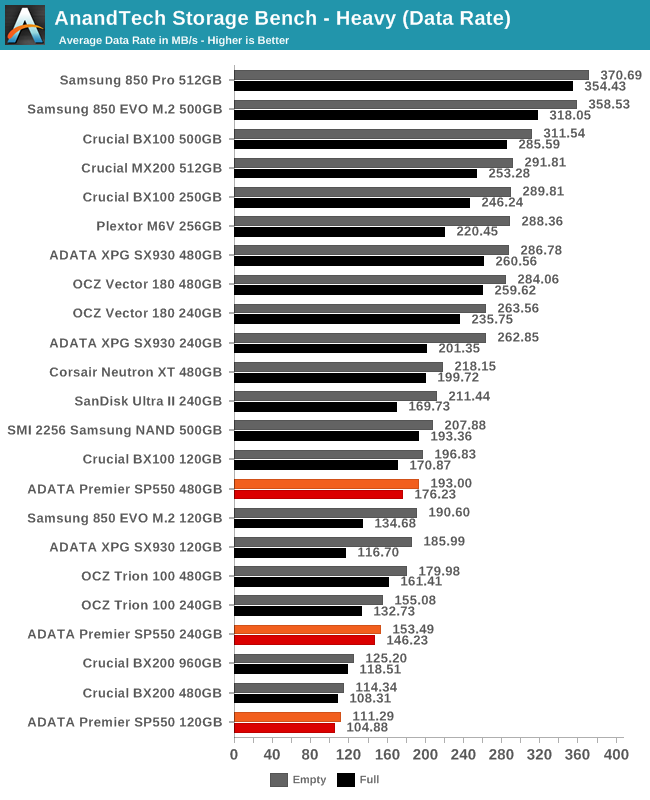 The SP550's average data rates on the Heavy test are what we should have seen from the BX200 and are close to what the prototype delivered. The SP550 is trading blows with the OCZ Trion 100, one of its primary competitors. The difference in performance between starting the test with the drive full or empty is much smaller for the SM2256 drives than almost everything else, so for day to day use there's little reason to be concerned about reserving some free space.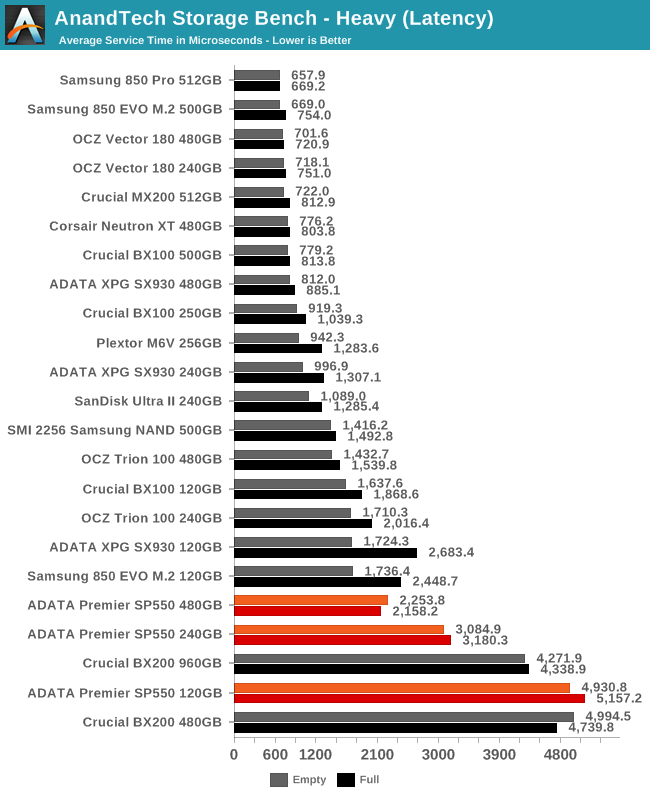 The average service time of the SP550 is again poor, beating only the BX200 and losing to everything else by a substantial margin.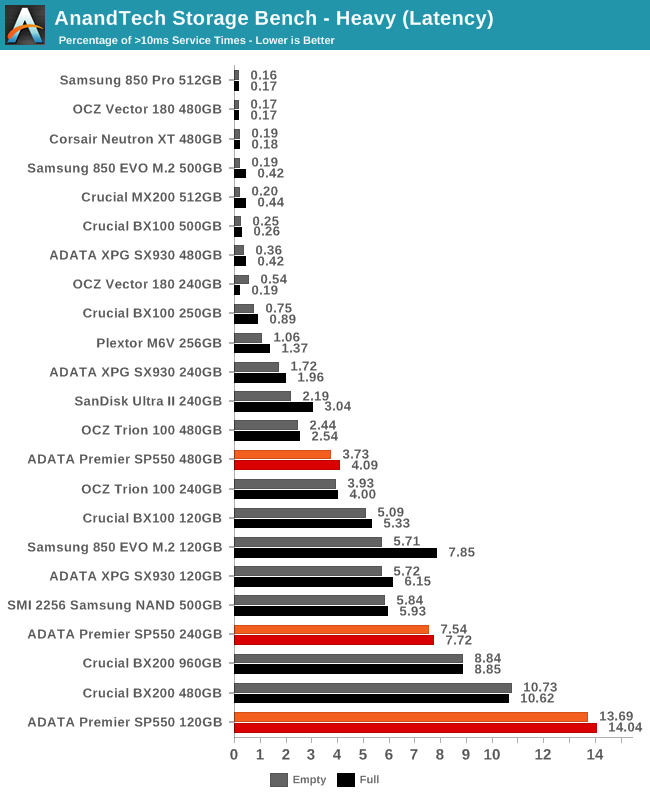 The high average service time of the SP550 is due in large part to the high number of latency outliers. Taking capacity into account, it's still a huge improvement over the Crucial BX200.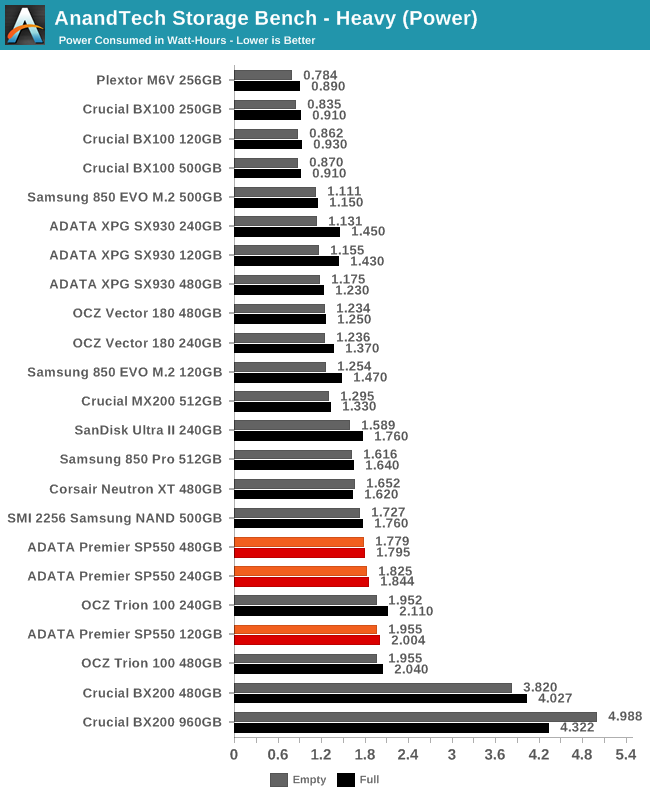 The energy usage of the SP550 under our Heavy test is unremarkable. Aside from the BX200 there isn't a broad spread of scores and the SP550 is typical of a TLC-based SSD.