AnandTech Storage Bench - Light
Our Light storage test has relatively more sequential accesses and lower queue depths than The Destroyer or the Heavy test, and it's by far the shortest test overall. It's based largely on applications that aren't highly dependent on storage performance, so this is a test more of application launch times and file load times. This test can be seen as the sum of all the little delays in daily usage, but with the idle times trimmed to 25ms it takes less than half an hour to run. Details of the Light test can be found here.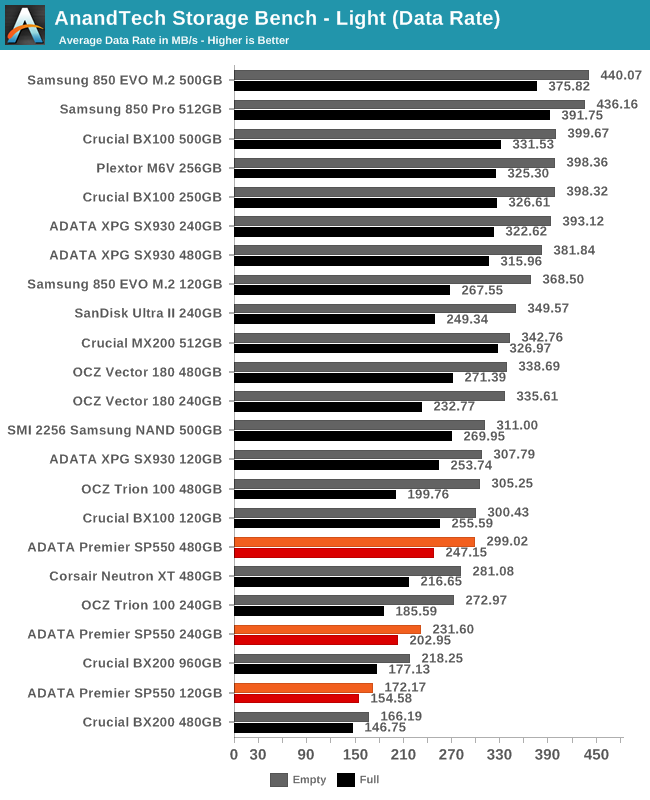 The average data rate of the SP550 on the Light test can't quite keep up with the competition when starting with an empty drive, but the performance penalty of a full drive is again relatively small, allowing it to clearly surpass the Trion 100 in that scenario. It's interesting to note that the performance of the 480GB SP550 is almost exactly the same as the 120GB Crucial BX100 which uses MLC NAND and the earlier SM2246EN controller: the performance penalty of TLC is clear even on the lightest ATSB test.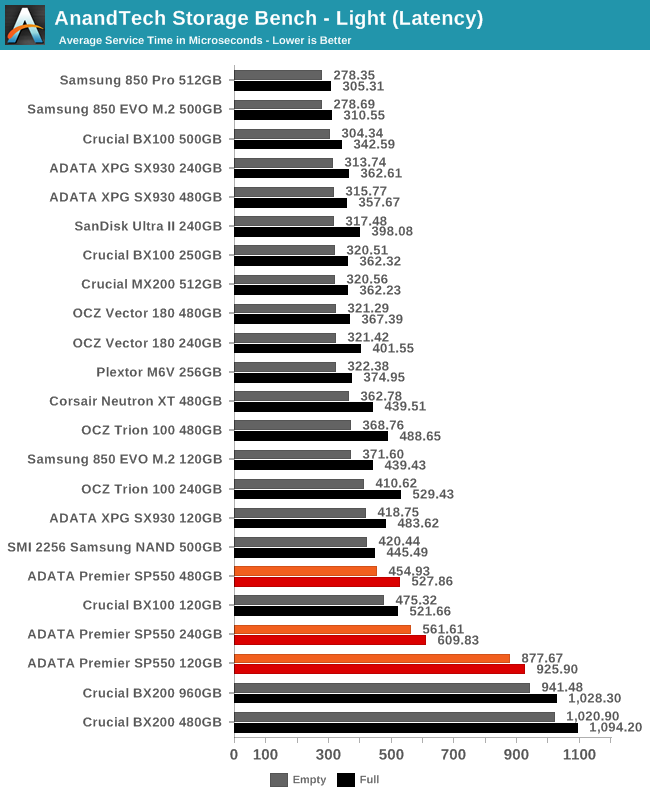 The average service time scores of most drives are pretty similar, but this test clearly isn't light enough for the BX200 and smaller capacities of SP550 to completely maintain peak performance.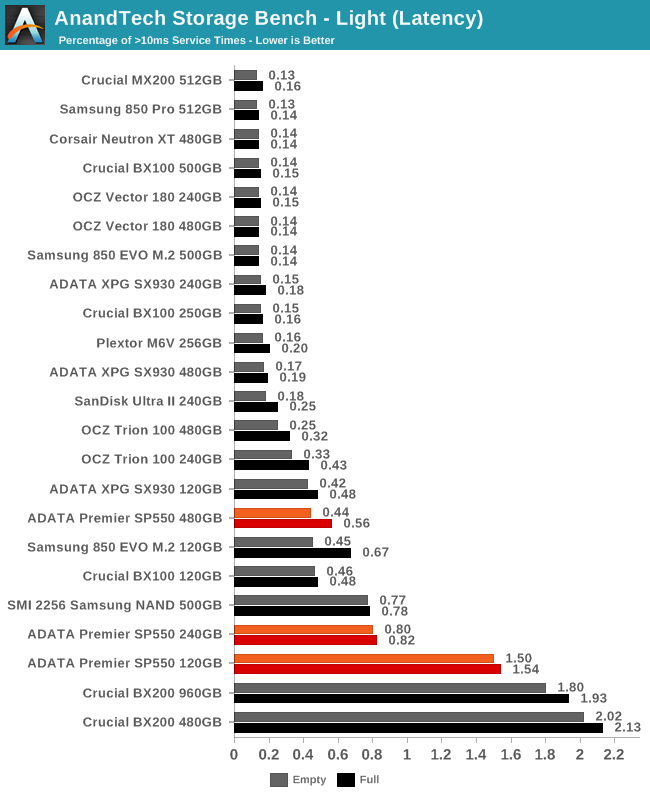 As with the average service time, the frequency of latency outliers for the smaller capacities of SP550 show that it manages to get bogged down in a few parts of this test where most other drives breeze through.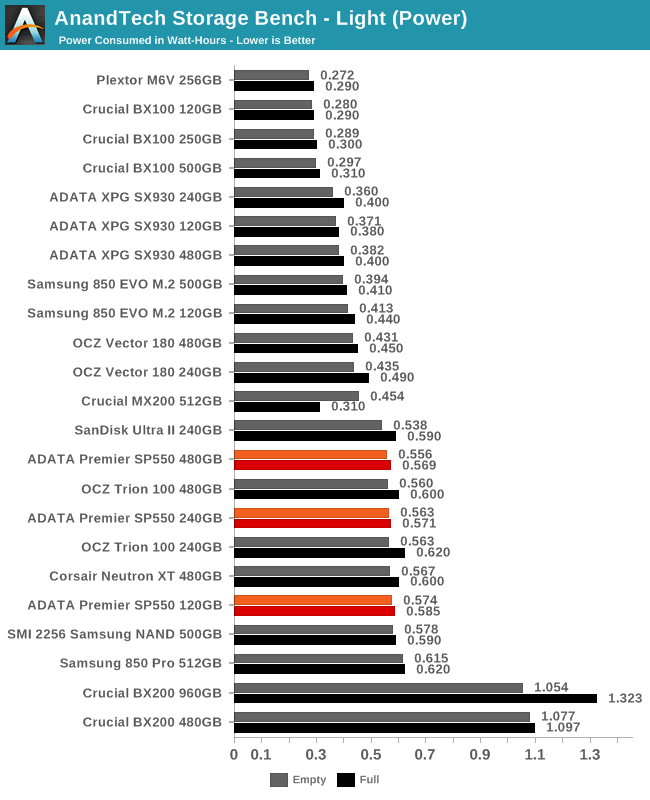 The energy usage of the SP550 doesn't stand out, and for this test that's a good thing. Its efficiency is on par with most other TLC drives.