MSI's New Products
The news from MSI's range comes by virtue of some initial leaked images that were retracted. In response to the knowledge reaching the zeitgeist of the cutting edge technology followers, MSI offered these images direct from source but with the Intel-specific details missing. We saw a small amount of these upcoming products by virtue of MSI's presence at CeBIT, where MSI was asking media for their thoughts.
The images provided by MSI cover a large user base from SFF to extreme high end. They all bare the Gaming moniker so far, although MSI does have three distinct ranges including its OC range (MPower, XPower) and channel range which we should see more of at a later date.
First one on the list is a mini-ITX motherboard, the I-Gaming: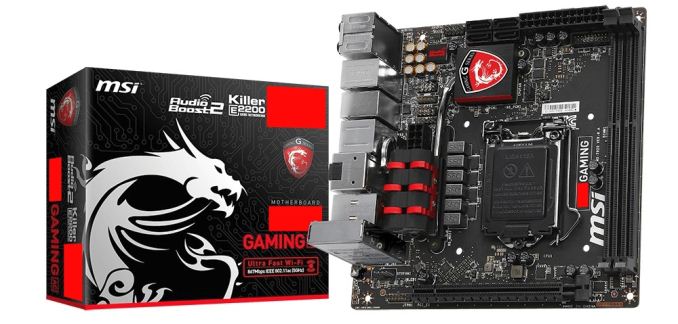 For a start the rear IO looks almost backwards. The audio jacks are at the top of the board, and the Clear_CMOS switch is at the bottom. It looks like MSI have moved towards a WiFi card on the rear as well, a change much welcomed. The socket area sits low giving some space for coolers, and at the top is the 24-pin ATX power connector alongside four SATA ports. There is a USB 3.0 header, and we can see an EM shield for the audio codec at the top. The CPU power connector is an odd place near the rear IO, meaning cables will have to reach over the motherboard to get to it.
At the top of the line, MSI has on show the Gaming 9 AC: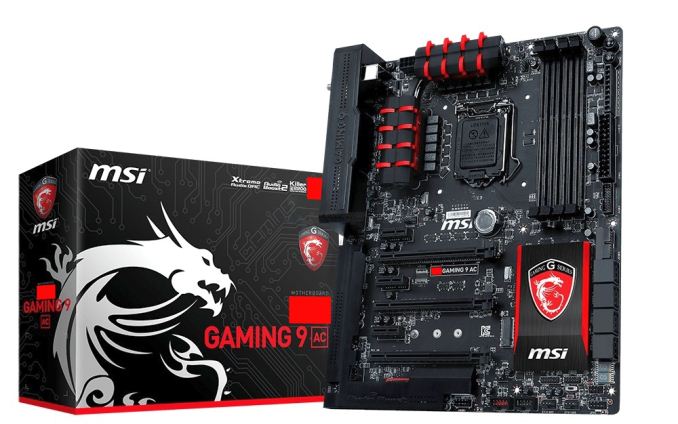 The rear IO and audio sections of the PCB are covered in what looks like a shield, either for aesthetics or technical reasons perhaps. The sticking out bit on the rear IO looks like a WiFi module, similar to that on the mini-ITX model. There are some overclocking features, such as OC Genie and voltage read points, but for SATA ports we have at least 8 on the motherboard as well as an M.2 between the PCIe slots. The PCIe slots are separated for close-proximity three-way GPU configurations, whereas normally we see the final PCIe slot another section down the motherboard.
We also get the Gaming 7: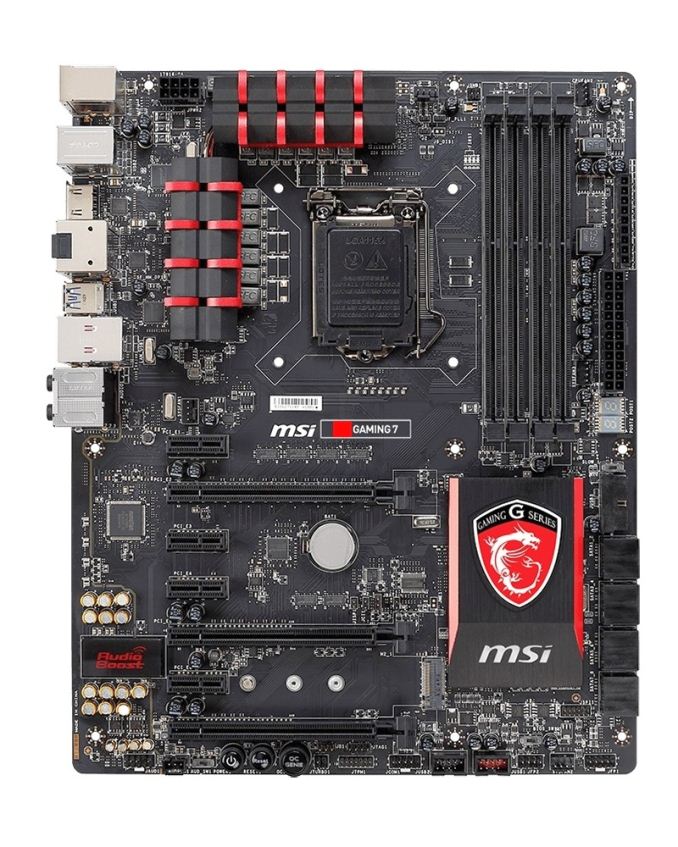 The Gaming 5: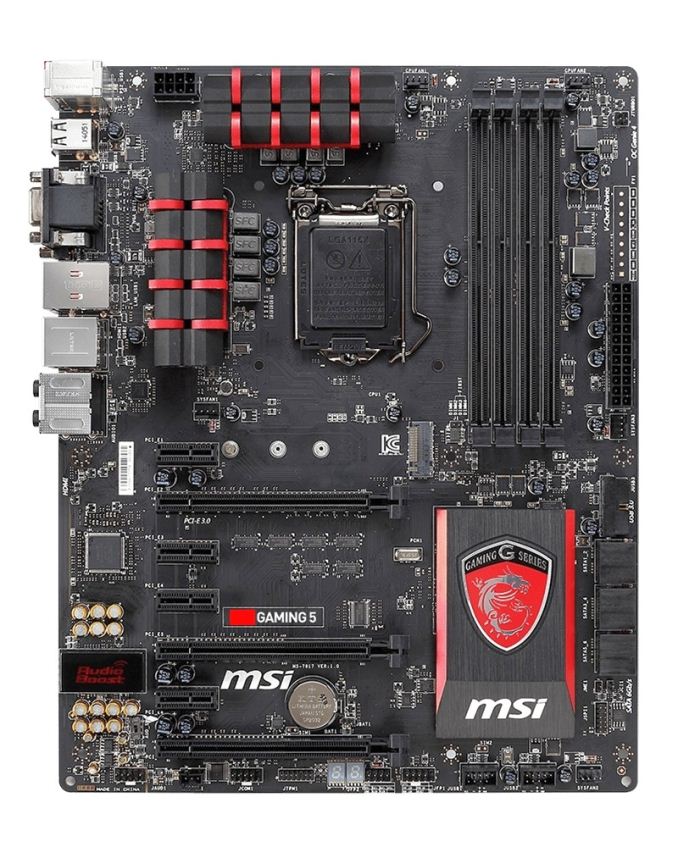 And at the low end, the Gaming 3: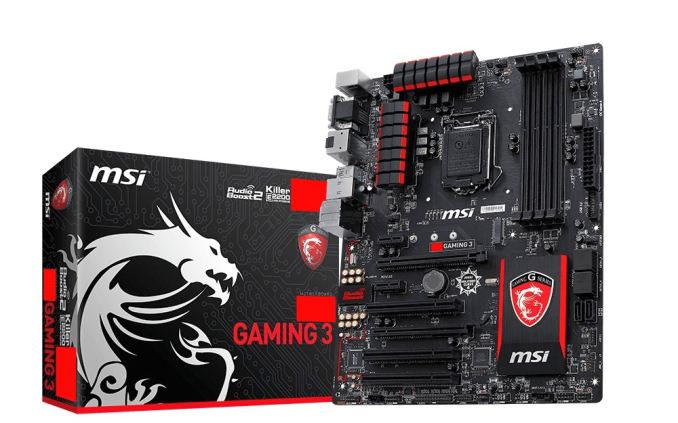 The Gaming 3 looks like a stripped down version of the Gaming 9, with less phases in the power delivery, no shield, fewer SATA ports and PCI slots. Audio Boost is still present, as well as the heatsink design.