Zenbook
ASUS has started selling its 15-inch ZenBook Pro 15 UX550GE ultra-thin laptop featuring Intel's six-core processor, NVIDIA's discrete GPU as well as a factory-calibrated 15.6-inch display with a 4K Ultra-HD resolution. The laptop is available in only one configuration, but good news is that it is relatively affordable as it costs less than $2000. The ASUS ZenBook Pro 15 UX550GE-XB71T is based on Intel's six-core Core i7-8750H processor accompanied by 16 GB of DDR4-2400 memory as well as a 512 GB NVMe SSD. The laptop has NVIDIA's GeForce GTX 1050 Ti GPU with 4 GB of memory that drives its 15.6-inch multi-touch IPS display featuring a 3840×2160 resolution and is factory-calibrated to a Delta-E <2 accuracy. The latest ASUS ZenBook Pro 15 comes in 'Deep Dive...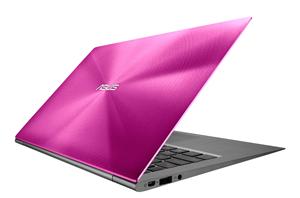 Out of all of the launched Ultrabooks, we like ASUS' Zenbook UX21 and UX31 the best. While ASUS doesn't have any major Ultrabook announcements at CES, it is updating...
4
by Anand Lal Shimpi on 1/9/2012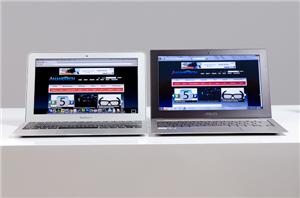 Tablets have introduced a number of great features that are currently without equal in the notebook space. They are ultra light, extremely responsive, have tremendous battery life and are...
109
by Anand Lal Shimpi on 10/22/2011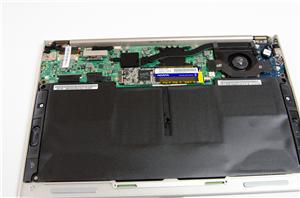 Since it is a new product line for ASUS we were eager to get a look inside the 11-inch Zenbook as we progressed through our review process. Similar to...
22
by Anand Lal Shimpi on 10/18/2011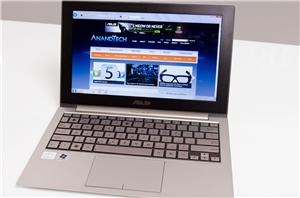 FedEx dropped off our first Ultrabook this morning: the beautiful 11.6-inch ASUS Zenbook UX21E-DH71. We just got the first battery life results out of the machine and, as expected...
23
by Anand Lal Shimpi on 10/18/2011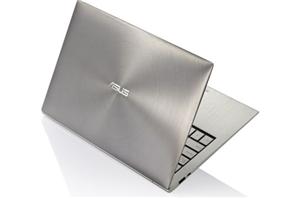 ASUS just announced its first line of Ultrabook PCs under the new Zenbook brand at a press event in NYC. There are a total of five models in the...
51
by Anand Lal Shimpi on 10/11/2011