FedEx dropped off our first Ultrabook this morning: the beautiful 11.6-inch ASUS Zenbook UX21E-DH71. We just got the first battery life results out of the machine and, as expected, they are near-identical to the 11-inch MacBook Air under Windows 7. Given the similarity in platform and identical battery capacities, similar results here aren't surprising. The fact that there aren't any surprises is a very good thing as it means ASUS' default configuration doesn't include a bunch of battery-taxing bloatware. We'll be running more tests over the coming days of course but it never hurts to have an early look: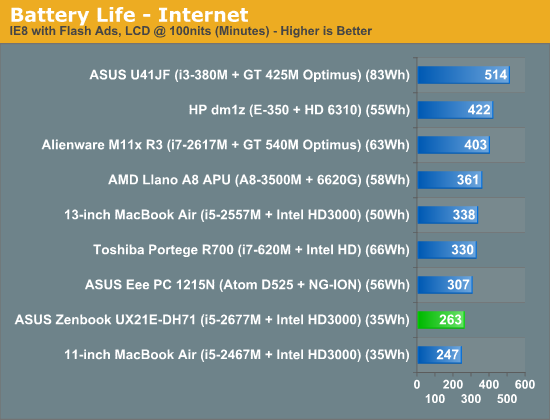 Performance is also in-line with expectations. The model we have features a 128GB SF-2281 (SandForce) based SSD and a faster CPU than the base 11-inch MacBook Air model giving it the edge in PCMark 7. Although the system is configured to sleep rather than shut down by default, a full boot from scratch (not hibernate/STR) takes only 16.7 seconds. That's actually in-line with how long an 11-inch MBA takes to get into OS X (17.2s). Very impressive indeed.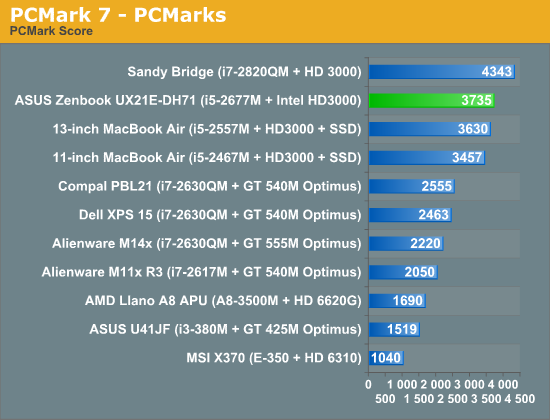 The machine feels extremely well built and is quite snappy thanks to its Sandy Bridge + SSD combo. More details soon!