Since it is a new product line for ASUS we were eager to get a look inside the 11-inch Zenbook as we progressed through our review process. Similar to taking apart a MacBook Air, there are 10 torx screws around the perimeter of the bottom panel of the Zenbook.
With the bottom panel off, the UX21 looks a lot like an 11-inch MacBook Air with some notable differences. The ultra slim cooling solution actually covers both the Intel Core i7-2677M and its accompanying QS67 chipset, whereas Apple only directly cools the CPU in the MBA. ASUS uses the same two-PCB approach that Apple does, using a slightly stiffer (and conveniently labeled) ribbon cable to connect the two boards.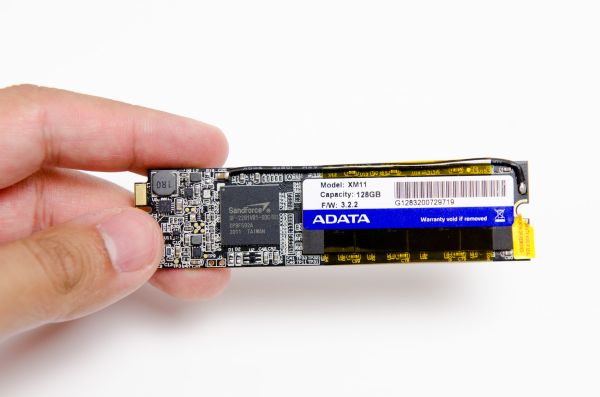 ASUS uses a familiar stick form factor for its SSD. The 128GB UX21/31 models come with a SandForce SF-2281 based drive from ADATA while the 256GB models use a SanDisk U100 solution. The WiFi card in the UX21 is also a unique form factor: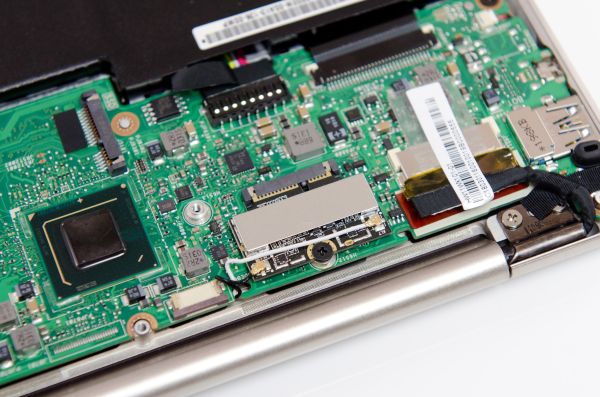 Other interesting tidbits:
1) The ASUS power adapter is very MBA-inspired - I like it. Cable management is handled via a strip of velcro. ASUS also found a great place to put the Microsoft COA: on the power brick itself.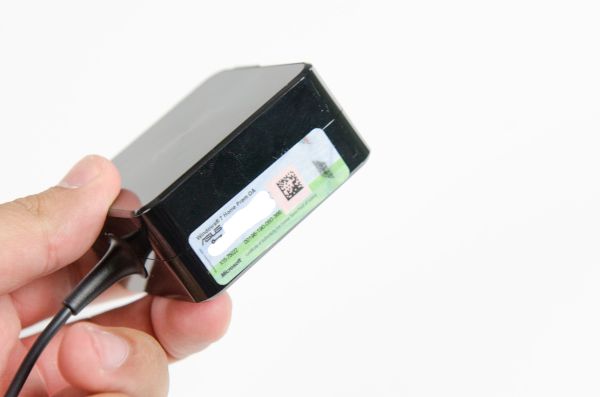 2) All Zenbooks ship with a USB Ethernet adapter, VGA adapter and two carrying sleeves: one for the adapters and one for the Zenbook itself.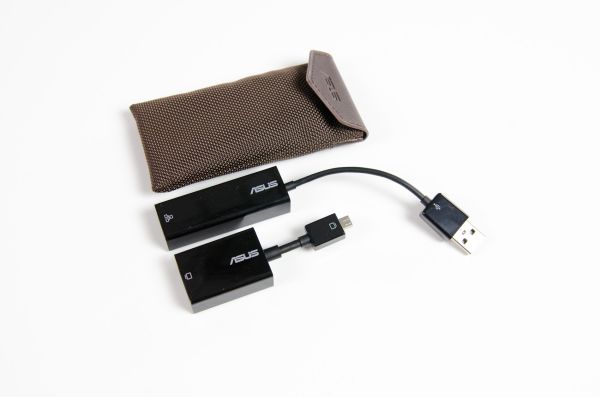 Check out more in the gallery below and expect our review in the coming days!