Surface
Microsoft has introduced its new family of Surface Hub collaboration devices designed for conference rooms. The new lineup includes an all-new 85-inch model for those who need larger screens, as well as an all-new 50-inch model that can be powered by a battery. What is interesting is that the new collaborative PCs are upgradeable, unlike the first-gen Surface Hubs launched in 2015.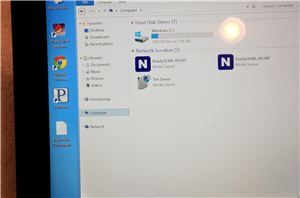 Unlike current ARM or Atom based tablets, Microsoft's Surface Pro integrates a full blown mSATA SSD. My review sample included a 128GB Micron C400, while I've seen reports of...
35
by Anand Lal Shimpi on 2/17/2013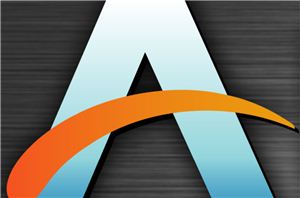 It's the calm before the storm. The coming weeks are full of big announcements from smartphones to PC components, leaving us to talk about everything we can before the...
30
by Anand Lal Shimpi on 2/17/2013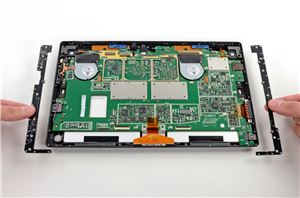 After we published our Surface Pro review I went back and updated it to confirm that the SSD inside was indeed of the mSATA variety. My particular review sample...
12
by Anand Lal Shimpi on 2/13/2013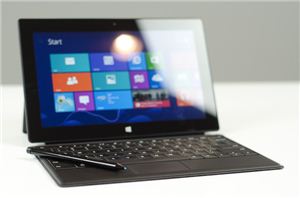 There's clearly interest in a device that converges the tablet and notebook. ASUS saw some of the earliest success in this department with its Transformer line of Android tablets...
229
by Anand Lal Shimpi on 2/5/2013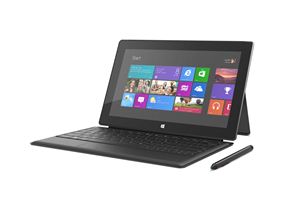 When it launched Surface RT, Microsoft mentioned that 3 months later it would be bringing out an Ivy Bridge version running Windows 8 Pro. At the end of last...
56
by Anand Lal Shimpi on 1/22/2013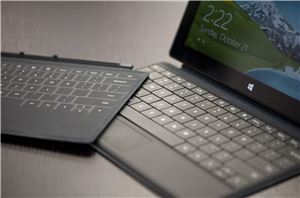 When Microsoft launched Surface RT, you could only buy the 64GB SKU with a bundled black touch cover. Although Microsoft's custom keyboard covers are an integral part of Surface's...
18
by Anand Lal Shimpi on 1/22/2013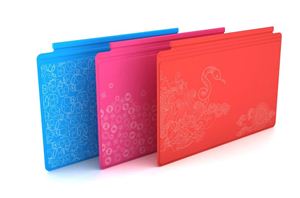 Along with the 64GB $599 Surface RT and Surface Pro availability announcements, Microsoft is also announcing three new limited edition touch covers, expanded availability in 13 new markets and...
4
by Anand Lal Shimpi on 1/22/2013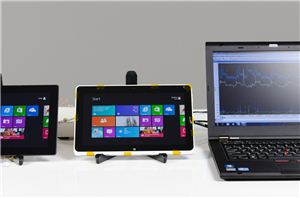 The untold story of Intel's desktop (and notebook) CPU dominance after 2006 has nothing to do with novel new approaches to chip design or spending billions on keeping its...
163
by Anand Lal Shimpi on 12/24/2012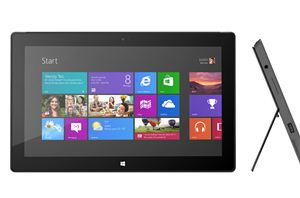 Last month I reviewed Microsoft's Surface RT tablet, and came away generally impressed. The form factor and attention to detail were both much better than expected from Microsoft. The...
93
by Anand Lal Shimpi on 11/29/2012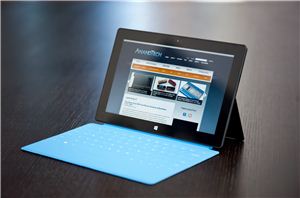 A week ago, I sat in an auditorium and listened to Steve Sinofsky talk about the tablet market. He talked about how the iPad was a great device, and...
235
by Anand Lal Shimpi on 10/23/2012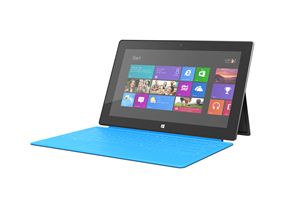 Along with the first pricing and availability details, Microsoft gave us some additional insight into Surface in a tour of the design and engineering facility where the project was...
73
by Anand Lal Shimpi on 10/16/2012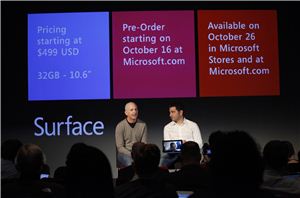 Earlier this summer Microsoft did the somewhat unexpected and announced first party Windows RT and Windows 8 tablet hardware under the Surface brand. Microsoft wanted to have flagship devices...
68
by Anand Lal Shimpi on 10/16/2012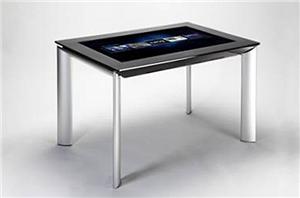 First demoed at CES in 2008, Microsoft's Surface started as an idea for making it easier to interact with information, pictures, video, and other content. Imagine a touchscreen interface...
17
by Jarred Walton on 11/18/2011