Philips
First introduced back at IFA 2018, Philips has started to sell their latest 49-inch ultra-wide display, the Philips Brilliance 499P9H. Utilizing a 32:9 aspect ratio panel with a 5120 x 1440 resolution and a curve to match, Philips' latest monitor is aimed primarily at business users, looking to overwhelm with both its sheer size and the inclusion of buisness-friendly features such as a pop-up webcam, USB Type-C docking, a KVM switch, and a GbE controller.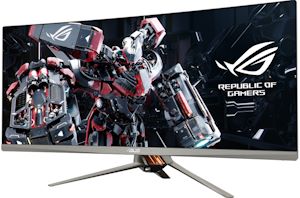 The number of news stories about gaming displays that we post has increased significantly in the past couple of years. Established suppliers have broadened their lineups of gaming LCDs...
75
by Anton Shilov on 12/7/2018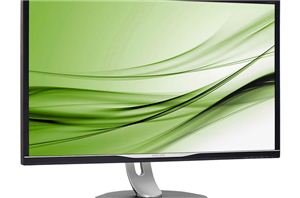 Philips this week announced availability of its 328P6VU display formally introduced about a year ago. The new prosumer-grade P-line monitor brings together an Ultra-HD resolution, enhanced color accuracy, a...
17
by Anton Shilov on 9/20/2018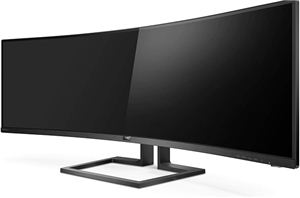 Last week at IFA, Philips demonstrated its upcoming ultra-wide curved 49-inch monitor. The new 499P9H display features a 5K resolution with a 32:9 apect ratio, and will be aimed...
13
by Anton Shilov on 9/7/2018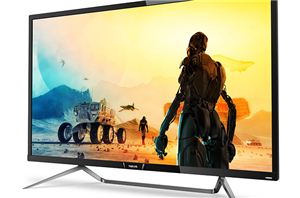 Philips has started sales of its Momentum 436M6VBPAB ultra-high def gaming LCD, which happens to be one of the world's first shipping monitors to obtain the DisplayHDR 1000 certification...
53
by Anton Shilov on 7/2/2018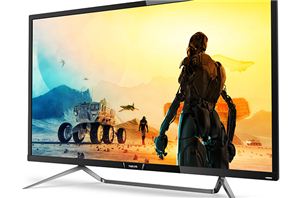 Philips has announced its new large gaming display that brings together an ultra-high-definition resolution panel, VESA's DisplayHDR 1000 certification, and AMD's FreeSync dynamic refresh rate technology. In addition to...
31
by Anton Shilov on 4/26/2018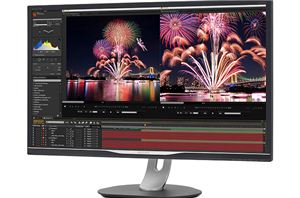 Philips has formally announced its 328P6AUBREB monitor it demonstrated earlier this year. The 31.5" QHD display supports the AdobeRGB color gamut and has a built-in USB-C dock that features...
29
by Anton Shilov on 12/4/2017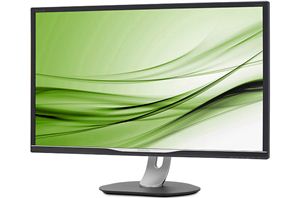 Philips announced two professional displays with HDR support at IFA earlier this month. The new 328P6AU and 328P6VU monitors offer QHD and UHD 4K resolutions respectively, while both monitors...
21
by Anton Shilov on 9/18/2017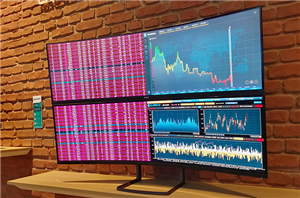 Wrapping up our IFA coverage, at least week's trade show TPV demonstrated a preproduction version of its upcoming ultra-wide (32:9 aspect ratio) 49" Philips display. The 492P8 monitor will...
27
by Anton Shilov on 9/8/2017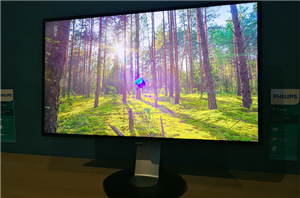 TPV Technology is demonstrating a preliminary version of its upcoming 8K ultra-high-definition display at IFA trade show in Germany. The Philips 328P8K monitor will be a part of the...
21
by Ian Cutress & Anton Shilov on 9/1/2017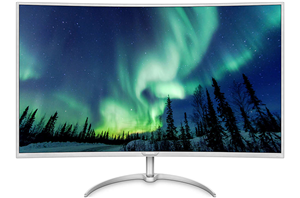 TPV Technology, the company that produces monitors under the Philips brand, this week began to sell one of the world's first curved displays with a 4K resolution that was...
30
by Anton Shilov on 1/18/2017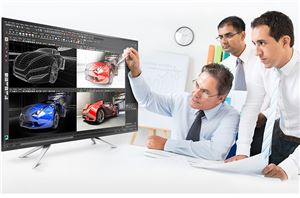 For many workloads that require a lot of on-screen space, big displays are hugely beneficial — the bigger the better. TPV Technology, the company that produces monitors under Philips...
50
by Anton Shilov on 5/13/2016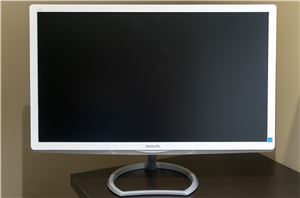 At this year's CES Josh and I sat down with representatives of QD Vision to discuss their quantum dot display technology, along with where they see the television and...
51
by Brandon Chester on 4/28/2016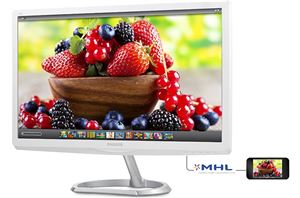 TPV Technology, the company that produces monitors under Philips brand, has started to sell displays with QD Vision's Color IQ quantum dot technology. What makes this notable is that...
40
by Anton Shilov on 3/18/2016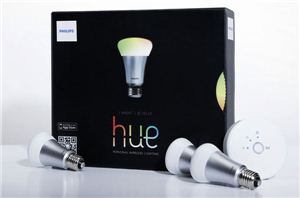 Philips sent out a review sample of their new Hue lighting system, a set of three Hue lights with the Hue Bridge that allows you to remotely control the...
94
by Ashu Joshi on 3/1/2013