Notebooks
At the high-end of Lenovo's ThinkPad designs, where professionals need server-grade features like ECC and graphics focused on compute or rendering, we get the P1 model which is updated for 2020 as the P1 Gen3. This notebook refresh is a 15.6-inch design, offering an OLED display, choice of Intel 10th Gen or Xeon processors, and Quadro-level graphics. The underlying design of the chassis is carbon fiber, aiming to be sturdy yet lightweight, with a fingerprint resistant finish to enhance the aesthetic of a premium system. The ThinkPad P1 Gen3 is a 15.6-inch design with options that include a 3840x2160 OLED touch display at HDR500, a 3840x2160 LCD IPS variant up to 600 nits, or a 1920x1080 IPS 500nit HDR lower-cost option. Under the hood it...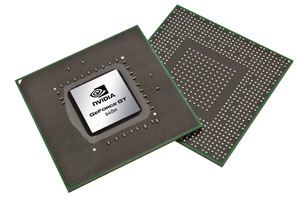 While the desktop-bound GeForce GTX 680 is undoubtedly the most exciting release from NVIDIA today and the true flagbearer for their new Kepler microarchitecture, NVIDIA actually has a whole...
25
by Dustin Sklavos & Jarred Walton on 3/22/2012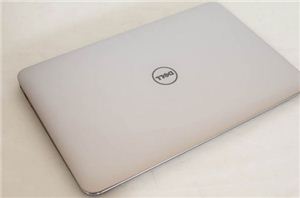 Late last year, before CES, we had the opportunity to check out Dell's then-upcoming entrant to Intel's nascent ultrabook market, the XPS 13. Dell has been refocusing their XPS...
85
by Dustin Sklavos on 3/13/2012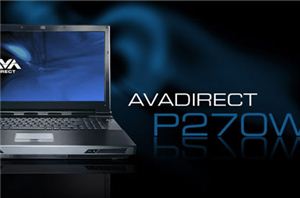 Clevo's venerable X7200 notebook has gotten more than a little long in the tooth. The desktop hardware-based behemoth has been sporting the X58 chipset and support for LGA1366 processors...
9
by Dustin Sklavos on 2/6/2012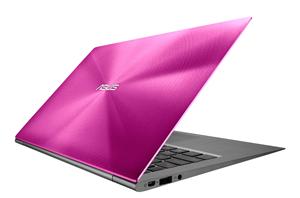 Out of all of the launched Ultrabooks, we like ASUS' Zenbook UX21 and UX31 the best. While ASUS doesn't have any major Ultrabook announcements at CES, it is updating...
4
by Anand Lal Shimpi on 1/9/2012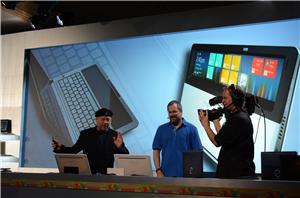 Intel talked about the Nikiski concept PC at Computex last year. The concept is simple: replace the palm rest and touchpad on a notebook with a transparent strip with...
9
by Anand Lal Shimpi on 1/9/2012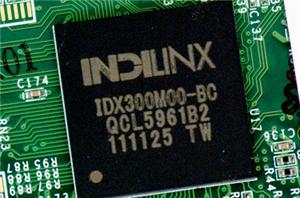 OCZ is on a roll at CES this year. It just announced LG's Super Ultrabook Z300 will ship with a 256GB mSATA Indilinx Everest based SSD. I'm still trying...
4
by Anand Lal Shimpi on 1/9/2012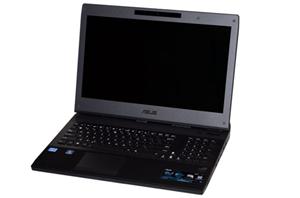 Testing computer hardware can be a difficult process. On the one hand there's a desire for more information and benchmarks, and on the other hand there's a desire for...
48
by Jarred Walton on 1/6/2012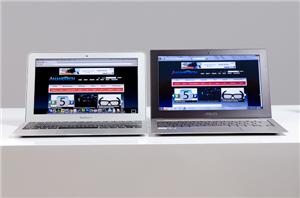 Tablets have introduced a number of great features that are currently without equal in the notebook space. They are ultra light, extremely responsive, have tremendous battery life and are...
109
by Anand Lal Shimpi on 10/22/2011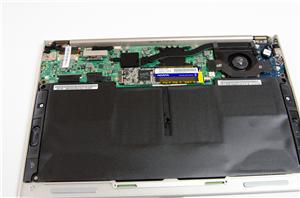 Since it is a new product line for ASUS we were eager to get a look inside the 11-inch Zenbook as we progressed through our review process. Similar to...
22
by Anand Lal Shimpi on 10/18/2011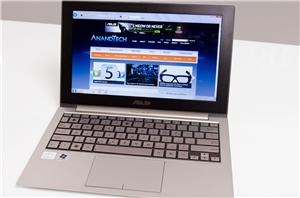 FedEx dropped off our first Ultrabook this morning: the beautiful 11.6-inch ASUS Zenbook UX21E-DH71. We just got the first battery life results out of the machine and, as expected...
23
by Anand Lal Shimpi on 10/18/2011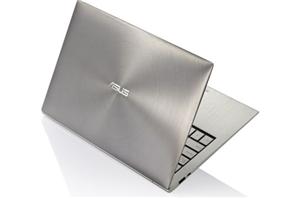 ASUS just announced its first line of Ultrabook PCs under the new Zenbook brand at a press event in NYC. There are a total of five models in the...
51
by Anand Lal Shimpi on 10/11/2011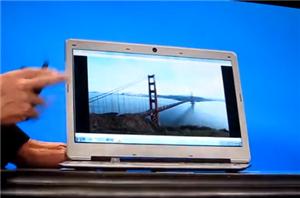 Ultrabooks are a three year play for the industry and it's clear that software & features are going to be a major part of the evolution. Intel showed off...
2
by Anand Lal Shimpi on 9/14/2011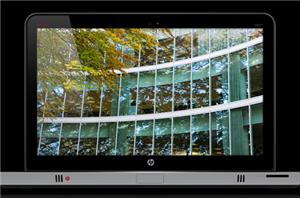 Alongside the announcement that it would cease operations on webOS hardware and evaluate its options for webOS software, today HP also revealed that it's considering a full/partial spinoff or...
9
by Anand Lal Shimpi on 8/18/2011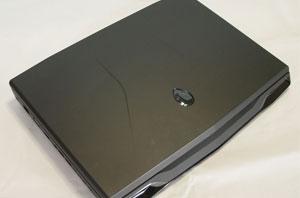 We've had our hands on quite a few gaming notebooks here, but most of the time they're Clevo-based machines. These aren't necessarily bad notebooks; they're fast, typically have good...
84
by Dustin Sklavos on 6/20/2011