G-Sync HDR
Delayed past its original late 2017 timeframe, let alone the other shipping dates, NVIDIA's G-Sync HDR technology finally arrived over the last couple months courtesy of Asus' ROG Swift PG27UQ and Acer's Predator X27. First shown at Computex 2017 as prototypes, the 27-inch displays bring what are arguably the most desired and visible aspects of modern gaming monitors: ultra high resolution (4K), high refresh rates (144Hz), and variable refresh rate technology (G-Sync), all in a reasonably-sized quality panel (27-inch IPS-type). In addition to that, of course, are the various HDR-related capabilities with brightness and color gamut. Individually, these features are just some of the many modern display technologies, but where resolution and refresh rate (and also input latency) are core to PC gaming, those elements...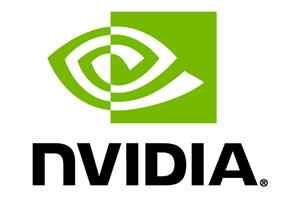 As the first week of June winds down, the long-awaited and even longer delayed G-Sync HDR monitors are just about here. For Acer's Predator X27, units are starting to...
17
by Nate Oh on 6/8/2018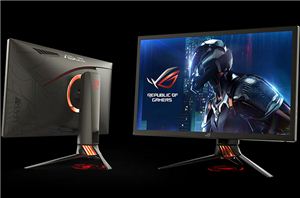 ASUS this week announced the final specs, official price, and launch timeframe for its highly-anticipated ROG Swift PG27UQ monitor that supports NVIDIA's G-Sync HDR technology and features a 4K...
33
by Anton Shilov on 5/24/2018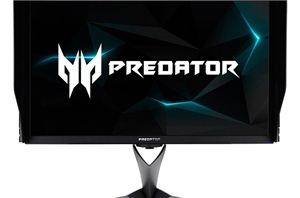 After previously being listed in Europe last month, G-Sync HDR monitor listings are finally showing up in the US, answering by far the biggest outstanding question on the new...
40
by Anton Shilov on 5/18/2018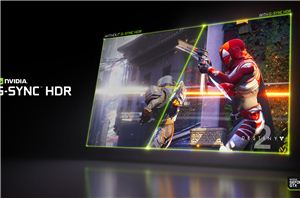 While NVIDIA's upcoming ultra-premium G-Sync HDR monitors have been in the public eye for some time now, the schedule slips have become something of a sticking point, prompting the...
47
by Nate Oh on 5/16/2018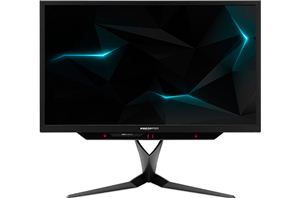 Select European retailers have begun to take pre-orders on G-Sync HDR-supporting monitors from Acer and ASUS that are expected to hit the market as early as late this month...
61
by Anton Shilov on 4/10/2018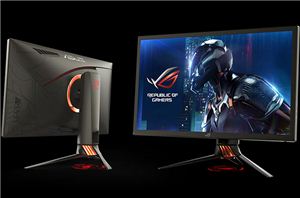 Acer and ASUS unveiled their prototype 27" 4K 144 Hz displays, featuring NVIDIA's G-Sync HDR technology, at last year's CES, with promises to release them sometime later in 2017...
61
by Anton Shilov on 3/21/2018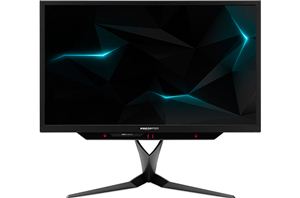 In a bit of a surprising move, Acer last week announced that its 4K HDR Predator X27 gaming display would be delayed to Q1 2018, missing the important holiday...
38
by Anton Shilov on 8/9/2017