G-Sync HDR
Acer has started shipments of its ConceptD CP7271K P professional monitor designed for developers of fast-paced color-critical HDR content such as animation, games, and movies. The monitor brings together a 4K Ultra-HD resolution, an accurate color reproduction, a 144 Hz refresh rate, VESA's DisplayHDR 1000, and Pantone Validated certifications as well as NVIDIA's G-Sync Ultimate (former G-Sync HDR) variable refresh rate technology. Aimed at color-critical workloads, the ConceptD CP7271K P uses a premium 27-inch IPS panel of a 3840×2160 resolution that features 600 nits native brightness, 1000 nits peak HDR brightness, a 1000:1 contrast ratio, a 4 ms GtG response time, 178° viewing angles, and a variable refresh rate of up to 120 Hz (that can be overclocked to 144 Hz). The professional monitor comes...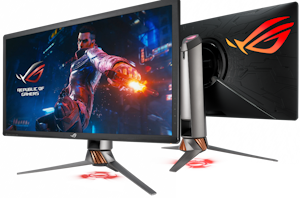 Known for its ability to build ecosystems around its products, NVIDIA rolled out a updated display-related initiative at this year's Computex trade show. With the recent advent of commercial-scale...
32
by Anton Shilov on 6/18/2019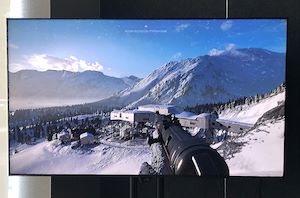 Advanced displays clearly drive sales of higher-end GPUs, so NVIDIA has multiple initiatives to make high-end gaming monitors available. One of such initiatives is the BFGD (big format gaming...
29
by Anton Shilov on 5/31/2019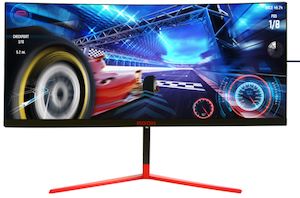 AOC is working on its new flagship display aimed at demanding gamers. The new Agon 35-inch ultra-wide display will not only feature a 200 Hz variable refresh rate, but...
31
by Anton Shilov on 4/10/2019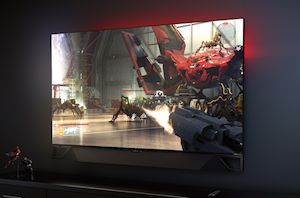 Huge displays for entertainment and productivity are getting increasingly popular these days as prices are falling. Last year NVIDIA proposed a reference design for Big Format Gaming Displays: 65-inch...
53
by Anton Shilov on 3/14/2019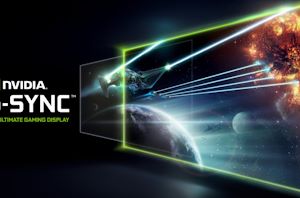 The history of variable refresh gaming displays is longer than there is time available to write it up at CES. But in short, while NVIDIA has enjoyed a first-mover's...
45
by Ryan Smith on 1/7/2019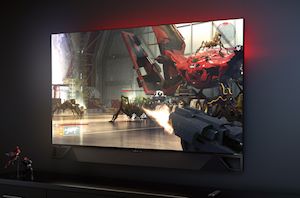 Early last year NVIDIA and its partners announced the Big Format Gaming Display (BFGD) initiative, with the goal to bring to market TV-sized 4K gaming monitors with a high...
9
by Anton Shilov on 1/6/2019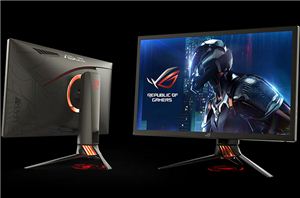 Delayed past its original late 2017 timeframe, let alone the other shipping dates, NVIDIA's G-Sync HDR technology finally arrived over the last couple months courtesy of Asus' ROG Swift...
90
by Nate Oh on 10/2/2018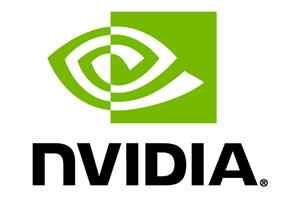 As the first week of June winds down, the long-awaited and even longer delayed G-Sync HDR monitors are just about here. For Acer's Predator X27, units are starting to...
17
by Nate Oh on 6/8/2018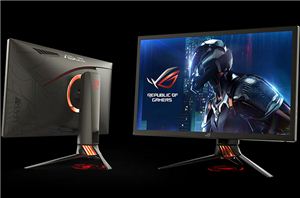 ASUS this week announced the final specs, official price, and launch timeframe for its highly-anticipated ROG Swift PG27UQ monitor that supports NVIDIA's G-Sync HDR technology and features a 4K...
33
by Anton Shilov on 5/24/2018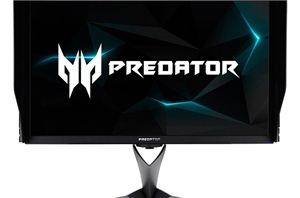 After previously being listed in Europe last month, G-Sync HDR monitor listings are finally showing up in the US, answering by far the biggest outstanding question on the new...
40
by Anton Shilov on 5/18/2018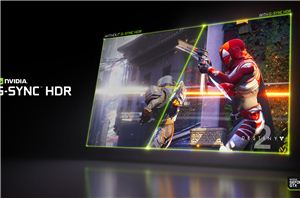 While NVIDIA's upcoming ultra-premium G-Sync HDR monitors have been in the public eye for some time now, the schedule slips have become something of a sticking point, prompting the...
47
by Nate Oh on 5/16/2018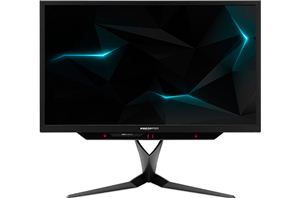 Select European retailers have begun to take pre-orders on G-Sync HDR-supporting monitors from Acer and ASUS that are expected to hit the market as early as late this month...
61
by Anton Shilov on 4/10/2018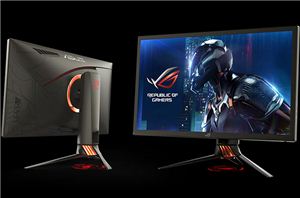 Acer and ASUS unveiled their prototype 27" 4K 144 Hz displays, featuring NVIDIA's G-Sync HDR technology, at last year's CES, with promises to release them sometime later in 2017...
61
by Anton Shilov on 3/21/2018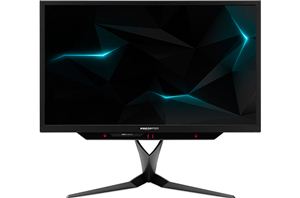 In a bit of a surprising move, Acer last week announced that its 4K HDR Predator X27 gaming display would be delayed to Q1 2018, missing the important holiday...
38
by Anton Shilov on 8/9/2017