Ethernet
One of the big reasons for why faster-than-GbE networks have not gained traction in the consumer space is due to a lack of appropriate network switches. 10 GbE switches are generally aimed at businesses, and they are priced accordingly. Fortunately, the situation is beginning to change. Buffalo Japan has introduced its new six-port switch featuring two 10 GbE ports and four 2.5 GbE ports that is designed for home use. Buffalo's LXW-10G2/2G4 Giga Switch is aimed at homes with a high-speed optical Internet connectivity as well as multiple computers or NAS with 2.5 GbE or 10 GbE network adapters and/or Gigabit-class Wi-Fi. The switch can automatically prioritize 10 GbE connectivity and also supports loop detection to optimize a network's configuration and performance. Besides the switch...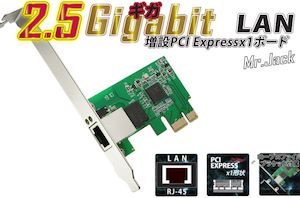 A Japanese company has started sales of its 2.5 GbE network card that uses a Realtek controller. The adapter is a low-profile PCIe 2.0 x1 board that is compatible...
52
by Anton Shilov on 10/24/2019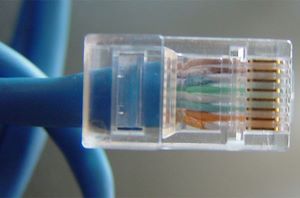 One of the parts that was quietly mentioned in yesterday's Cascade Lake X-Series processor launch was support for new Ethernet controllers. Specifically it mentioned Intel's i225 Ethernet controller range...
31
by Dr. Ian Cutress on 10/3/2019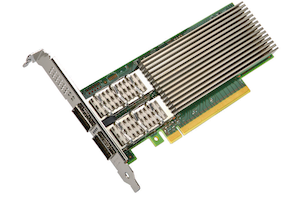 Today at the SNIA Storage Developer Conference, Intel is sharing more information about their 100Gb Ethernet chips, first announced in April and due to hit the market next month...
48
by Billy Tallis on 9/24/2019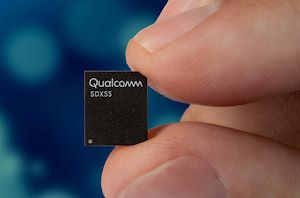 One of the key target markets for 5G deployments is 'the last mile of copper' from the local cabinet to the home. In order to avoid churning up streets...
13
by Ian Cutress on 4/10/2019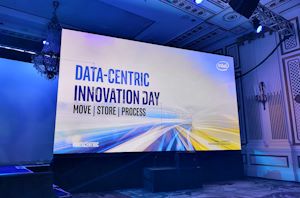 Today is the big day in 2019 for Intel's Enterprise product announcements, combining some products that should be available from today and a few others set to be available...
38
by Ian Cutress on 4/2/2019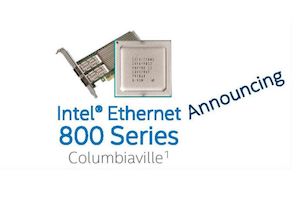 Among the many data center announcements today from Intel, one that might fly under the radar is that the company is launching a new family of controllers for 100...
19
by Ian Cutress on 4/2/2019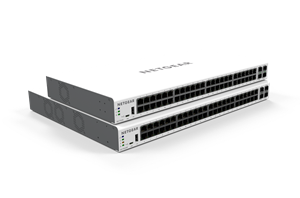 Netgear has introduced a number of new products in their business network switch lineup over the last couple of months. The most interesting one is the push towards more...
4
by Ganesh T S on 8/1/2018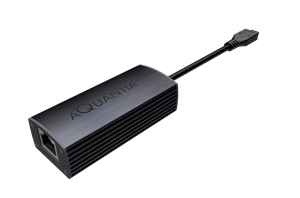 When discussing networking controllers, often we deal with single chips that convert PCIe to Ethernet. With Thunderbolt, an additional TB controller is needed at either end, increasing cost and...
13
by Ian Cutress on 6/4/2018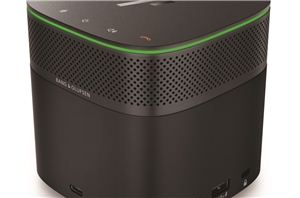 Along with the other announcements today, HP is also bringing forth a compact the new Thunderbolt Dock G2 with an (optional) audio conferencing module - a first of its...
7
by Joe Shields on 2/7/2018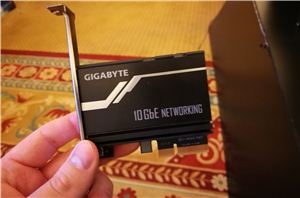 GIGABYTE has added the GC-AQC107 10 GbE PCIe card it demonstrated early this year at CES to the list of products on its website. The product is also listed...
31
by Anton Shilov on 11/9/2017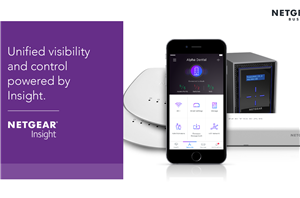 Netgear is a popular vendor in the SMB and SME market segments for switches and access points. While they do have full-blown managed switches, their smart offerings (which rely...
2
by Ganesh T S on 9/19/2017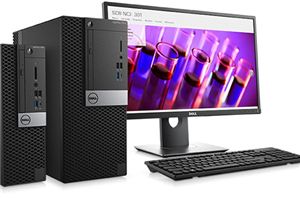 Aquantia and Dell this week began to offer Aquantia's AQtion AQN-108 5 GbE network controller as a build-to-order option for the OptiPlex 7050 workstations. Dell is the first major...
10
by Anton Shilov on 8/18/2017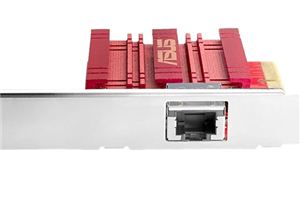 ASUS this week released the first inexpensive vendor-based consumer-grade 10 GbE / 10GBase-T card powered by an Aquantia silicon. The card can be installed in any modern PC with...
26
by Anton Shilov on 7/3/2017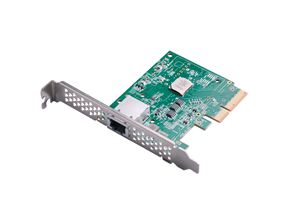 Late last year, Aquantia launched their range of multi-gigabit Ethernet controllers. These were controllers that could enable 1G, 2.5G and 5G connections over standard RJ45 connectors and Cat5e cabling...
33
by Ian Cutress on 5/15/2017