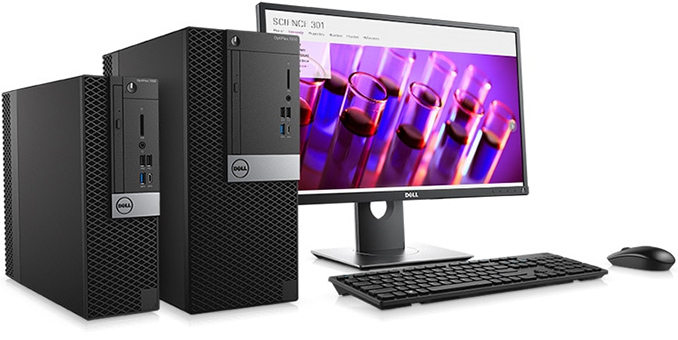 Aquantia and Dell this week began to offer Aquantia's AQtion AQN-108 5 GbE network controller as a build-to-order option for the OptiPlex 7050 workstations. Dell is the first major PC brand to offer an Aquantia AQtion card with its systems, and since Dell is one of the world's largest suppliers of computers, the collaboration is a good news for Aquantia. This is also equally good news for the adoption of higher bandwidth Ethernet standards in PCs, marking one of the first times a faster NIC has been available in a commodity-grade workstation.
The Aquantia AQtion AQN-108 card is a 2.5/5 GbE network controller that uses a PCIe 3.0 x4 slot and supports 5 Gbps, 2.5 Gbps, 1 Gbps and 100 Mbps networking standards over RJ45 connectors using Cat5e/Cat6a cabling over distances up to 100 meters. The card is aimed at individuals and small businesses willing to invest in 2.5G/5G infrastructure. In fact, the Dell OptiPlex 7050 machines are meant for this kind of organizations: the workstations are based on Intel's Core processors (the Core i3-7300 is the cheapest option) and start at $769 per box.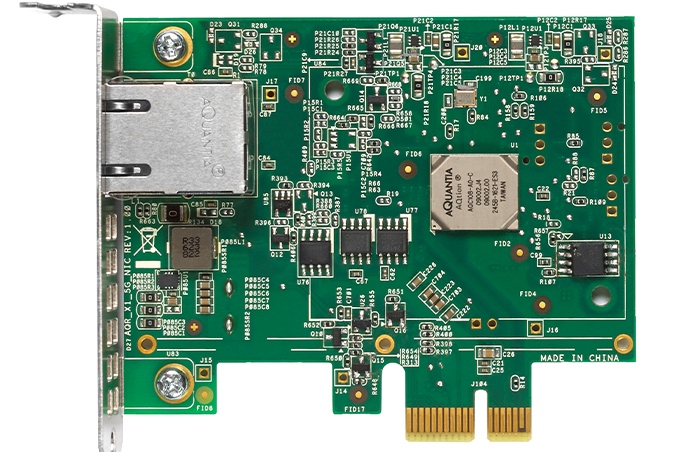 Dell charges $277.13 for the addition of a full height AQtion AQN-108 card into a tower OptiPlex 7050, which is quite a lot because Aquantia charges around $100 per card. Unfortunately, this is a usual practice for large PC makers to sell optional hardware with a huge markup. For example, even Intel's 10 GbE X540 card can be bought for considerably less than $277 at Amazon.
Despite the price, it is important that Dell is offering an AQuantia-based NIC designed for 2.5G and 5 G infrastructure because it means that the large PC supplier sees promise in 2.5G/5G networks.
Related Reading:
Source: Aquantia