Cascade Lake
The next generation of Intel's server processor line is the Cascade Lake Xeon Scalable family. Intel has been promoting it as the next generation over several events through 2018, and we are patiently awaiting its launch sometime in 2019. It would appear that one of Intel's partners has already jumped the gun, publishing a partial list of parts Intel will be releasing in relation to one of its systems. This part list goes all the way from six-core Xeon Bronze all the way up to 28-core Xeon Platinum.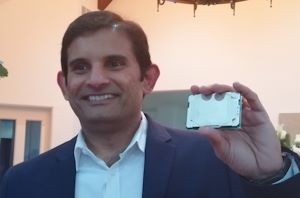 In a publicly available document, found by an eagle-eyed user on Twitter, Cisco has revealed some details about the future Whitley Platform and Barlow Pass: the set of technologies...
21
by Ian Cutress on 2/5/2019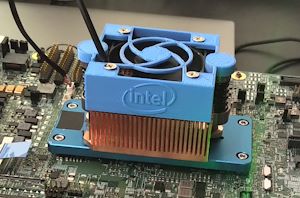 This year it seems that Intel is finally ready to talk about 10nm. After next-to-nothing on the subject at CES 2018, Intel is now talking about three new processor...
60
by Ian Cutress on 1/7/2019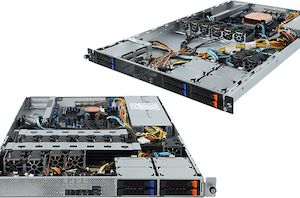 GIGABYTE has released its first servers based on overclockable Core X-series processors that offer a higher single-thread performance when compared to regular server CPUs. The new Overclocking Servers R161-series...
7
by Anton Shilov on 12/13/2018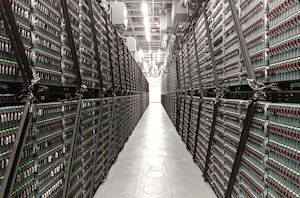 Ahead of the annual Supercomputing 2018 conference next week, Intel is today announcing part of its upcoming Cascade Lake strategy. Following on from its server-focused Xeon Scalable Skylake family...
91
by Ian Cutress on 11/5/2018
The final presentation of the Hot Chips event this week is from Intel, with a talk on its next generation Xeon Scalable platform, Cascade Lake. We recently learned about...
31
by Ian Cutress on 8/19/2018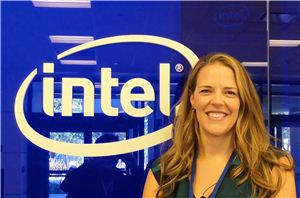 As part of Intel's Datacenter summit, we were given an opportunity to sit down with Lisa Spelman, VP of Intel's Data Center Group and General Manager of Xeon Products...
41
by Ian Cutress on 8/15/2018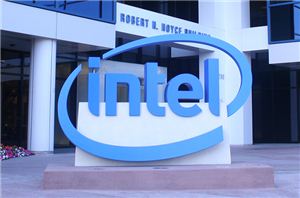 At its Data-Centric Innovation Summit in Santa Clara today, Intel unveiled its official Xeon roadmap for 2018 – 2019. As expected, the company confirmed its upcoming Cascade Lake, Cooper...
55
by Ian Cutress & Anton Shilov on 8/8/2018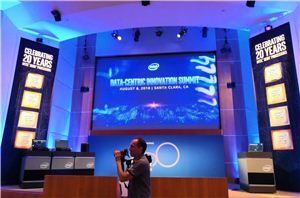 We're live here at Intel HQ in Santa Clara for the company's 2018 Datacenter Summit. The most lucrative part of Intel's business, the company is looking to pivot entirely...
19
by Ian Cutress on 8/8/2018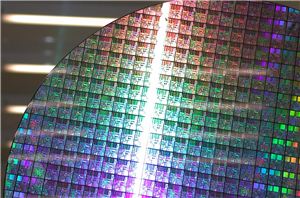 Earlier this year Intel confirmed that it would delay mass production of 10nm CPUs to 2019 due to issues with yields, but did not elaborate on when in 2019...
50
by Anton Shilov on 7/26/2018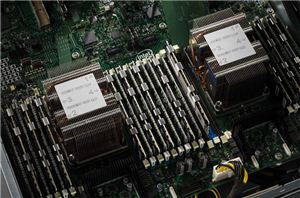 While Intel has yet to detail its upcoming Cascade Lake processors for servers, some of the key characteristics are beginning to emerge. According to a new report from ServeTheHome...
20
by Anton Shilov on 7/10/2018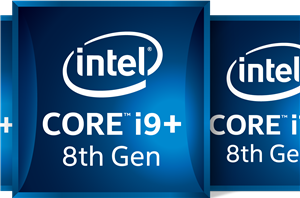 From Intel's announcements today, two new unannounced codenames come to the front of the list: Whiskey Lake and Amber Lake. These are new U-series and Y-series processors respectively, and...
16
by Ian Cutress on 6/5/2018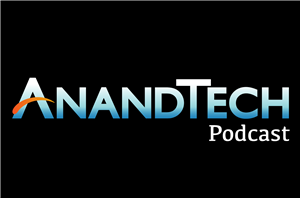 Today at Intel's Data Center Memory Summit, the new 'Apache Pass' Optane memory DIMMs were announced, with capacities from 128 GB to 512 GB. This new 3D XPoint type...
7
by Ian Cutress on 6/4/2018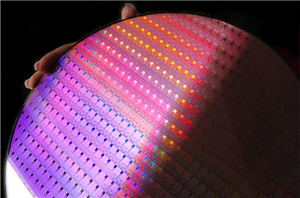 Intel on Thursday announced that it would delay mass production of its 10 nm processors from 2018 to 2019 due to yield issues. The company has claimed to be...
156
by Anton Shilov on 4/27/2018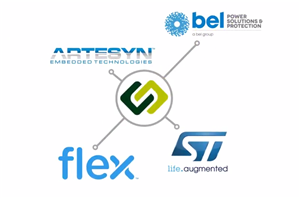 For everyone waiting for Cascade Lake, Intel's next server Xeon platform, to be launched, noise is being made from the Power Stamp Alliance and its members about the platform...
36
by Ian Cutress on 4/9/2018