ASRock Rack
One of the lesser known companies to play in the server space is ASRock Rack, a subsidiary of the consumer focused ASRock. Much like other smaller server platform providers, ASRock Rack typically provides systems based on customer specific requirements but also offers motherboards, chassis, and various designs to distributors and end users. Up until this year, ASRock Rack was purely about Intel, with options for Xeon Scalable, Xeon D-1500, Xeon D-2100, and also the Atom C2000 Avoton and C3000 Denverton ranges. At Computex, the company showed its first AMD EPYC offering. The EPYCD8 motherboard implements a very typical 1P workstation design, with the socket on its side in order to assist forced airflow through the heatsink and memory. In the sorts of chassis that this...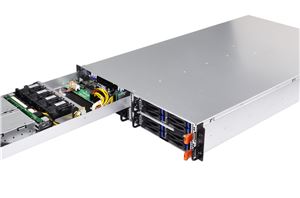 This week is Intel's Developer Forum in San Francisco, the annual event where Intel and Intel's partners show their latest products and discuss a number of core topics to...
33
by Ian Cutress on 8/15/2016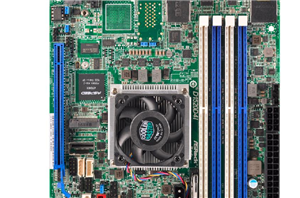 Intel's Xeon D SiP (System-in-package) has turned out to be one of the exciting launches this year in the server CPU space. We have already analyzed Xeon D in...
36
by Ganesh T S on 10/30/2015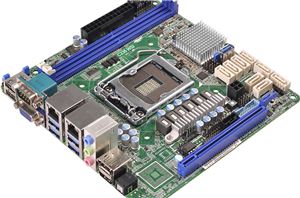 On the back of Intel's muted launch for the Xeon E3-1200 v5 platform, the server based business units from normal motherboards consumer facing companies are announcing their C230 series...
17
by Ian Cutress on 10/20/2015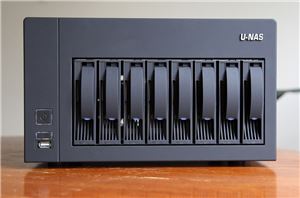 Small businesses and power users often need the flexibility offered by a file server when compared to a dedicated NAS. This is where storage servers based on Microsoft's Windows...
48
by Ganesh T S on 8/10/2015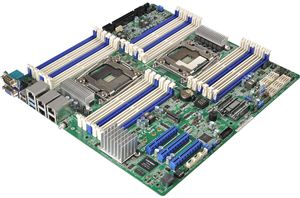 Two things jumped out at me when I received this press release. Firstly the name, which comes out as a mouthful – it isn't something you could casually mention...
48
by Ian Cutress on 5/23/2015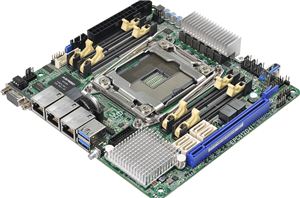 Hot on the heels of the recent announcement of a Haswell-E based mini-ITX motherboard from the main motherboard division of ASRock, the ASRock X99E-ITX, the server division has decided...
10
by Ian Cutress on 5/4/2015