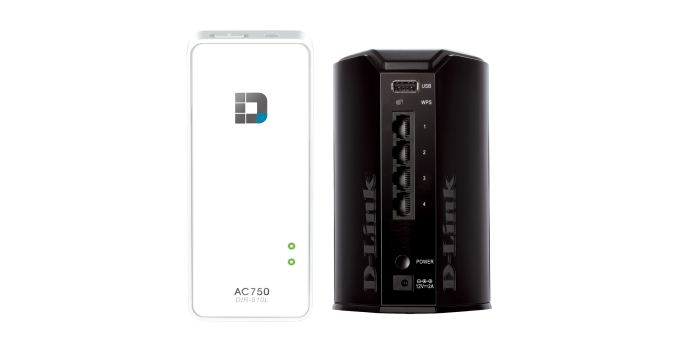 In the name of connectivity, local networks, data sharing and charging, D-Link are showcasing their DIR-510L WiFi AC750 Portable Router and Charger at CES this week. The principle behind the DIR-510L is simple: it looks like a normal 4000 mAh rechargeable battery pack with two USB ports, but it also has an Ethernet port to connect to a wired internet connection and share it with 802.11 b/g/n and 802.11ac devices up to 750 Mbps. The DIR-510L will also act like a WiFi Hotspot and connect to a WiFi router to extend the signal, or you can tether your 3G/4G device to the portable router and share that signal via 802.11ac. The device also accepts USB drives and the data on that drive can be shared with any connected technology.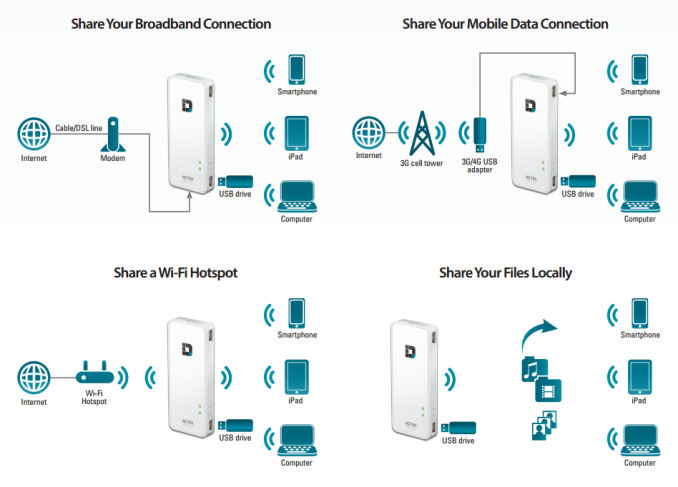 One of the USB ports is set to deliver up to 1A (rather than 0.5) to allow for quicker charging, and the DIR-510L will allow users to share files via USB while charging a device while acting like a WiFi Hotspot while connected to internet. It also offers firewall protection from public networks when connected through. With the UPnP nature of the device there is also a built-in DLNA server.
If one of our on-foot minions editors gets a chance to swing by D-Link at CES, we will try to see more of what D-Link has on offer. The DIR-510L should be on sale via etailers in January for $100.
D-Link are also promoting their stock of WiFi Range Extenders, which have all been updated to 802.11ac editions. The DAP-1650 and DAP-1520 deliver AC1200 (N300 + AC867) and AC750 (N300 + AC433) wireless speeds respectively while in dual band connectivity, and the DAP-1650 offers four Gigabit Ethernet ports as well. These fit into normal wall sockets and offer one-touch extender setup while the DAP-1520 weighs 104 grams (3.67 ounces).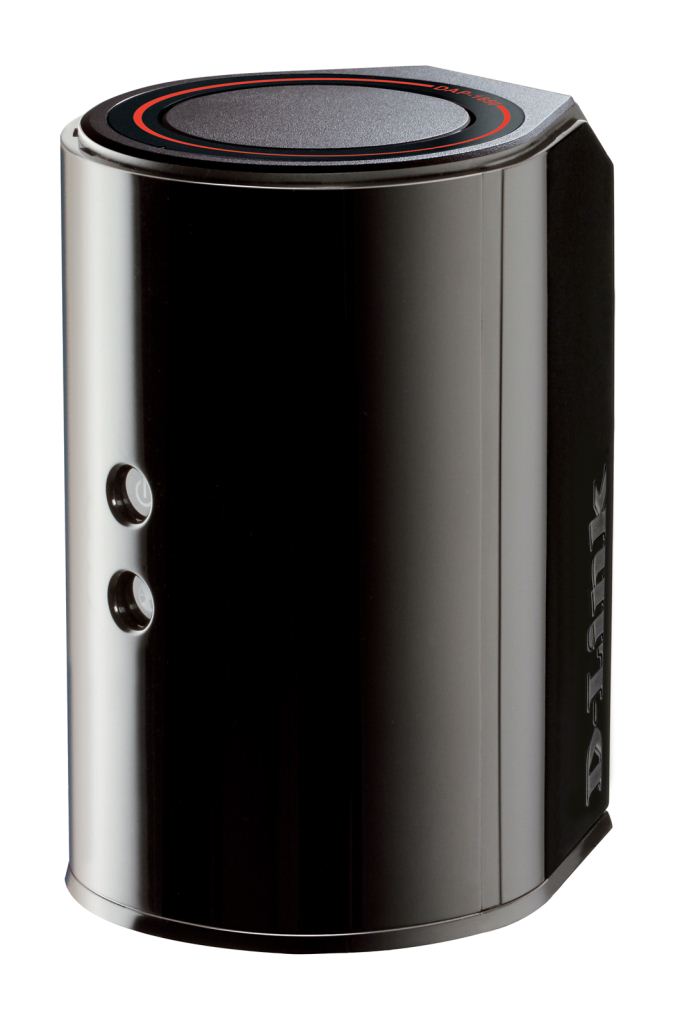 Both range extenders should be available in February, with the DAP-1650 at $90 and the DAP-1520 at $60.