router
ARRIS introduced two new Wave 2 Wi-Fi gateways to its Secure Home Gateway portfolio with its ARRIS SURFboard SBG6950-AC2 and SBG7400-AC2 gateways. The Secure Home Gateway series of devices merge the functionality of a DOCSIS 3.0 cable modem, 4-Port Gigabit Ethernet router, Ethernet hub, and dedicated security protection for any connected devices. The two devices promise multi-Gigabit Wi-Fi capability while the addition of the latest Wave 2 Wi-Fi technology in the Secure Home Gateway lineup allows more devices to share the increased bandwidth capabilities. For those unfamiliar, Wave 2 technology was certified by the Wi-Fi Alliance in late June 2016 with enterprise-grade products coming to market before that time. Wave 2's marquee feature is MU-MIMO beamforming, to enable improved performance and network utilization with multiple...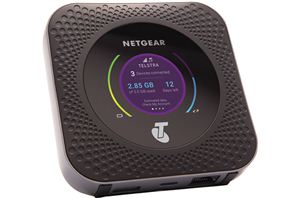 Netgear this week announced the Nighthawk M1 mobile router, which is the industry's first 4G LTE device with download speed up to 1 Gbps. The Nighthawk M1 is powered...
47
by Anton Shilov on 2/2/2017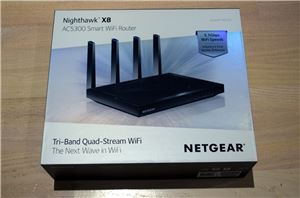 The average consumer equipment's wired ports have been stuck at 1 Gbps for quite some time. On the other hand, 802.11ac enables router manufacturers to market multi-gigabit Wi-Fi. Power...
66
by Ganesh T S on 12/31/2015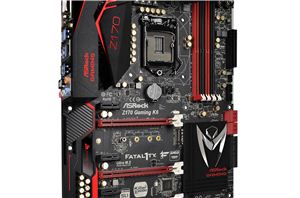 Next week is the annual Computex trade show and we have a substantial number of meetings booked, but as part of the regular pre-show ritual, companies are coming at...
38
by Ian Cutress on 5/29/2015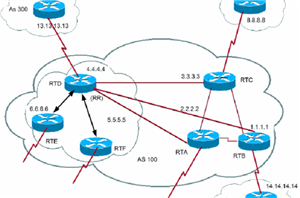 The day was Tuesday, August 12th 2014. I arrived home, only to find an almost unusable internet situation in my home. Some sites such as AnandTech and Google worked...
11
by Brett Howse on 8/14/2014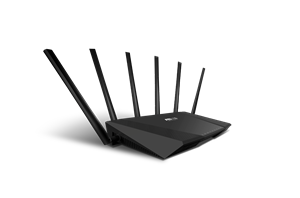 Part of the market in WiFi communications is calling out for more bandwidth. The advent of high-resolution video and the limitations of gigabit Ethernet mean that in an...
22
by Ian Cutress on 6/2/2014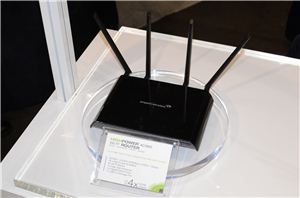 It's been a while since we last looked at Amped Wireless, a company with a primary goal being the development of higher quality and longer range WiFi products. Wireless...
27
by Jarred Walton on 1/21/2014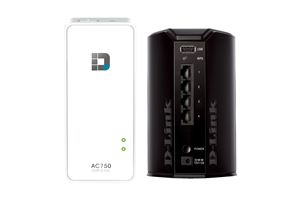 In the name of connectivity, local networks, data sharing and charging, D-Link are showcasing their DIR-510L WiFi AC750 Portable Router and Charger at CES this week. The principle...
11
by Ian Cutress on 1/6/2014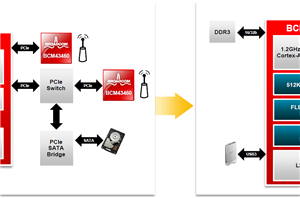 The initial batch of 802.11ac routers shipped with the dated and inefficient BCM4706 (based on a 600 MHz MIPS32 CPU). Broadcom made some amends last year with the BCM4708x...
8
by Ganesh T S on 6/3/2013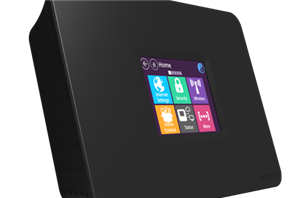 It isn't often that we write about products seeking crowd funding. We had written about ioSafe's Indiegogo campaign for the N2 NAS back in September 2012, and the review...
20
by Ganesh T S on 3/5/2013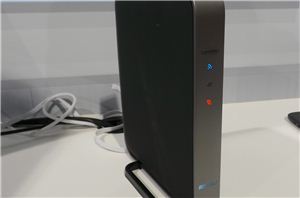 Ganesh and I dropped by Buffalo Technology at CES 2013 to get a look at their upcoming products. I'll leave most of the MiniStation NAS news to him as...
5
by Brian Klug on 1/12/2013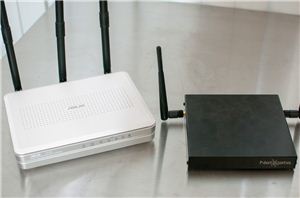 Open Source Router Spotlight A few months ago we asked a simple question - what do you use for your router, and what would you look for in a router...
46
by Brian Klug on 8/22/2012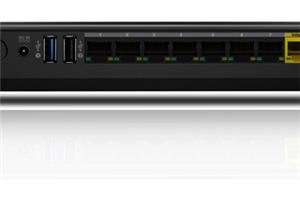 We recently had the opportunity to take a meeting with Western Digital in San Francisco, California while a good chunk of the press were out in Taipei for Computex...
25
by Dustin Sklavos on 6/14/2012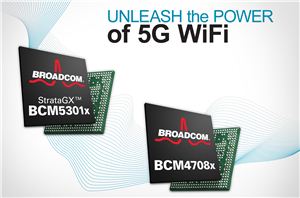 We've been talking about 802.11ac a lot lately, and today Broadcom is announcing a new family of SoCs with greater integration and performance specifically tailored to 802.11ac SMB and...
5
by Brian Klug on 6/5/2012

At the 2012 CES, we reported on one of the first public 802.11ac technology demonstrations at the Buffalo Technologies booth. Fast forward a few months, and Netgear seemed to...
11
by Ganesh T S & Brian Klug on 5/14/2012