Power Consumption
Performing cross-platform power consumption comparisons is difficult simply because there is a lot of variance between motherboards. Looking at the AMD family alone to start with, the FX-8150's additional power and clock gating really pays off as Bulldozer idles at a significantly lower power level than the Phenom IIs. Sandy Bridge still appears to be a bit cooler.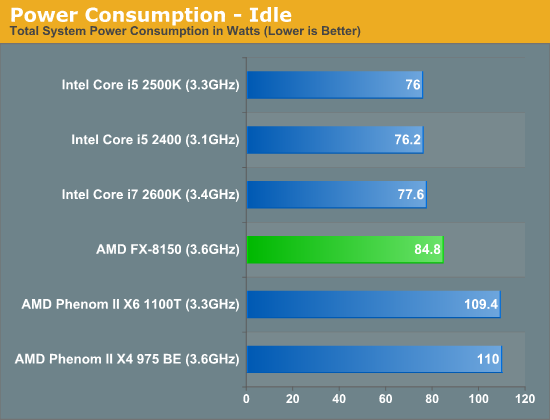 Under load however, Bulldozer consumes quite a bit of power easily outpacing the Phenom II X6: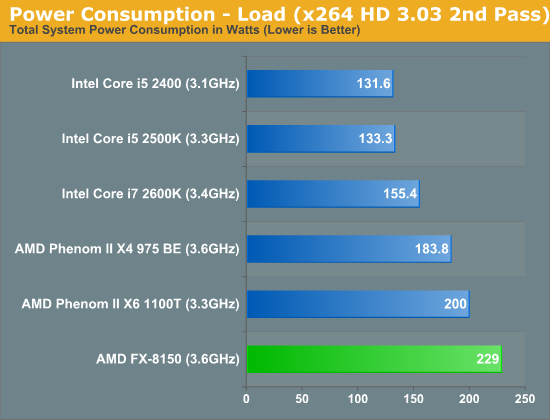 I suppose Global's 32nm process in combination with Bulldozer's high frequency targets are to blame here.