Performance in Older Games
In response to our preview a number of you asked for performance in older titles. We dusted off a couple of our benchmarks from a few years ago to see how Intel's HD 3000 and AMD's Radeon HD 6550D handled these golden oldies.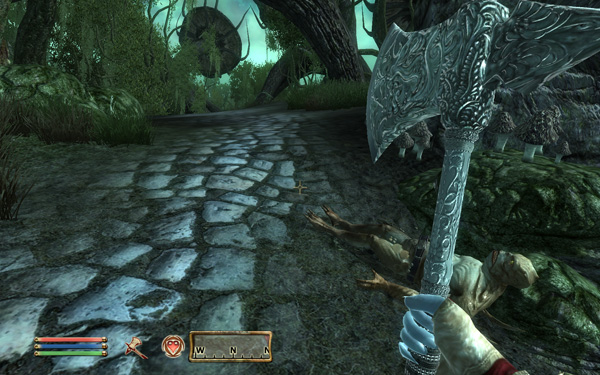 First up is a personal favorite: Oblivion. Our test remains unchanged from when we used to run this test, the only difference is we're actually able to get playable frame rates from integrated graphics now. We set the game to High Quality defaults, although the Intel platform had to disable HDR in order to get the game to render properly: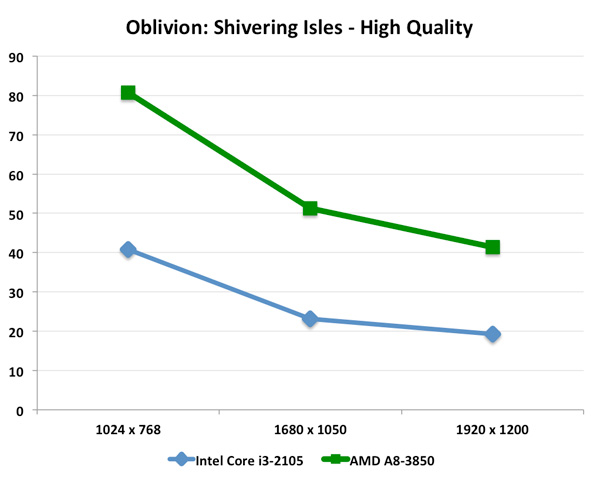 The Core i3-2105 with its HD Graphics 3000 can actually deliver a playable experience at 1024 x 768 with just over 40 fps. Move to higher resolutions however and you either have to drop quality settings or sacrifice playability. The A8-3850 gives you no such tradeoff. Even at 1920 x 1200 the A8 manages to deliver over 40 fps using Oblivion's High Quality defaults.
We saw similar results under Half Life 2: Episode Two: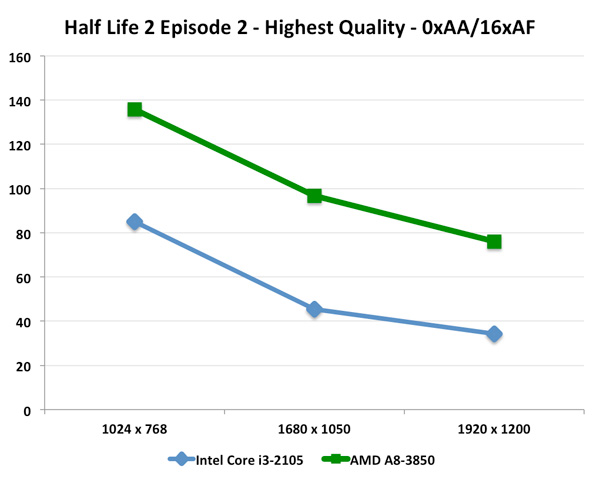 Here the Core i3 maintains playability all the way up to 1920 x 1200, but you obviously get much higher frame rates from the Llano APU.