What must AMD do? 8800 GT vs. 2900 XT
Alright, here's where things get really interesting. AMD has yet to come out with its 8800 GT competitor, but we've heard some rumors here and there. First, our understanding is that the RV670 based AMD part will not be any faster than the 2900 XT (and will likely be at least a little bit slower). While we can't confirm this, as we haven't heard from AMD on the subject or received hardware to play with yet (in fact if we had, we wouldn't even be able to bring up our speculation). But if we are right, then it makes sense to compare the 8800 GT to the 2900 XT and see what happens.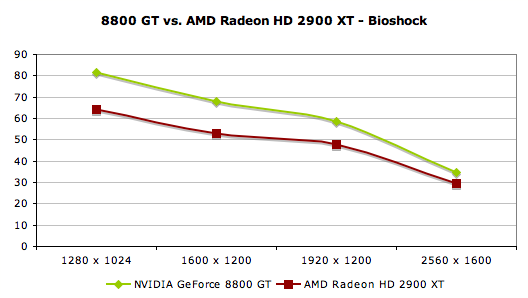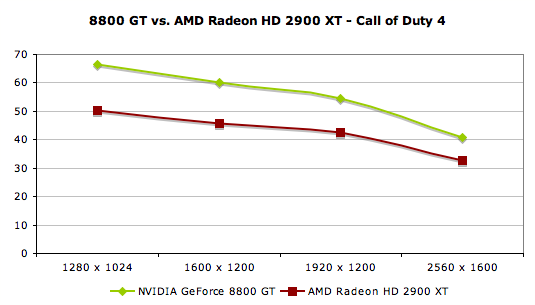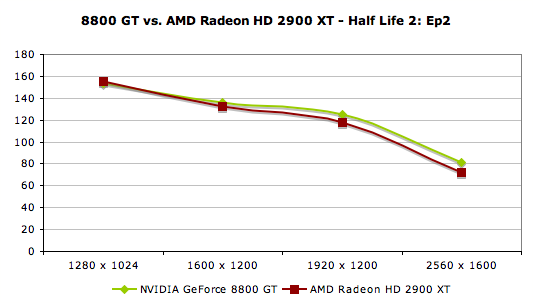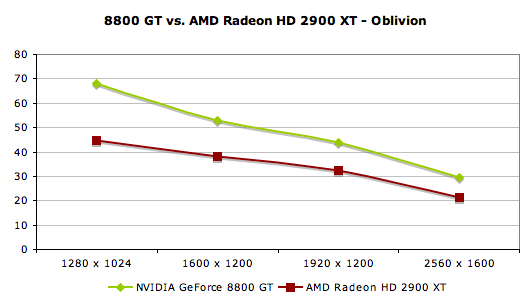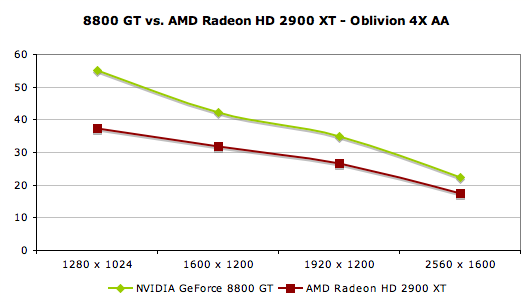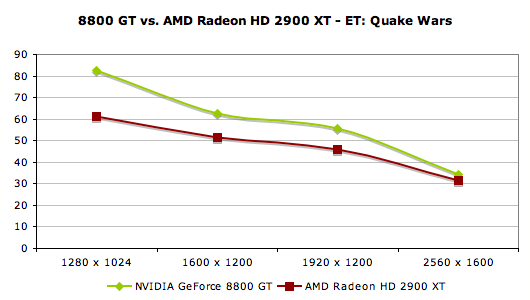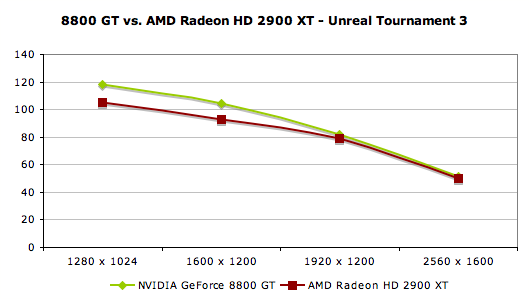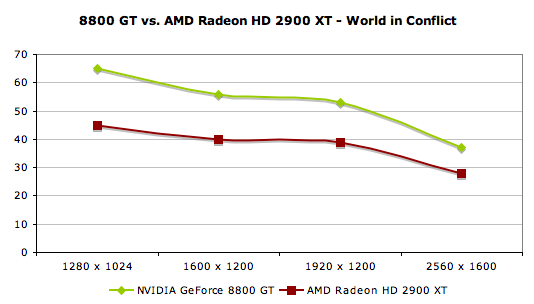 Given the performance of the 8800 GT relative to the 8800 GTS, we can expect the 8800 GT to perform on par with, if not better than, the Radeon HD 2900 XT. Our numbers, confirm this for the most part. It's also worth noting that as resolution increases, the 2900 XT really closes the performance gap. This information is quite important. Either AMD needs to pull a rabbit out of the hat and surprise us with performance higher than we expect, or they need to compete with the 8800 GT based on price. We are hearing that the upcoming part from AMD should be competitive with 8800 GT pricing, but we'd need to see availability of the RV670 based parts at prices lower than the 8800 GT to make them start looking worth while. This could be difficult for AMD if NVIDIA hits their target of $200 (or lower for the 256MB version).
Again, none of the info we have on the upcoming AMD part is confirmed by AMD. We are simply speculating based on our best guess at their direction and rumors we have heard. Regardless of what AMD does or doesn't have in the works, it will be difficult for them to afford just another moderate showing. They must either clearly out perform or out price the 8800 GT to stay in the game this generation.