Here we are, a year after the launch of G80, and we are seeing what amounts to the first real "refresh" part. Normally, we see a new or revamped version of hardware about 6 months after its introduction, but this time NVIDIA introduced its latest architecture over a six month period instead. First we saw the high end hardware hit, then the low end parts emerged after resting on previous generation hardware to serve as the low end. We haven't seen a true midrange part come out over the past year, which has disappointed many.
Rather than actually create a midrange part based on G80, NVIDIA opted to tweak the core, shrink to a 65nm process, integrate the display engine, and come out with hardware that performed somewhere between the high end 8800 GTS and GTX (G92). While this, in itself, isn't remarkable, the fact that NVIDIA is pricing this card between $200 and $250 is. Essentially, we've been given a revised high end part at midrange prices. The resulting card, the 8800 GT, essentially cannibalizes a large chunk of NVIDIA's own DX10 class hardware lineup. Needless to say, it also further puts AMD's 2900 XT to shame.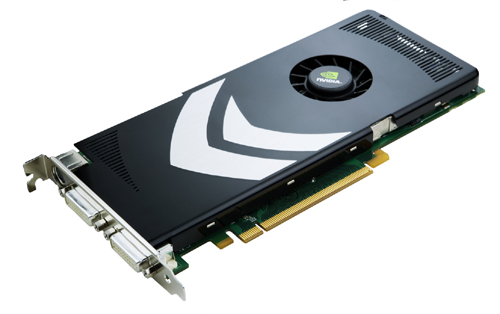 We will certainly provide data to back up all these ridiculous claims (I actually think NVIDIA may have invented the question mark as well), but until then, let's check out what we are working with. We've got a lot to cover, so let's get right to it.