Shuttle and ASUS
As one of the largest motherboard and computer component manufacturers in the world, ASUS always has a lot of interesting stuff to show off. We will be looking at additional ASUS products tomorrow, as we only had a limited amount of time with them today. We'll start off by talking of it more about the system kit that Shuttle, OCZ, and ASUS are working on.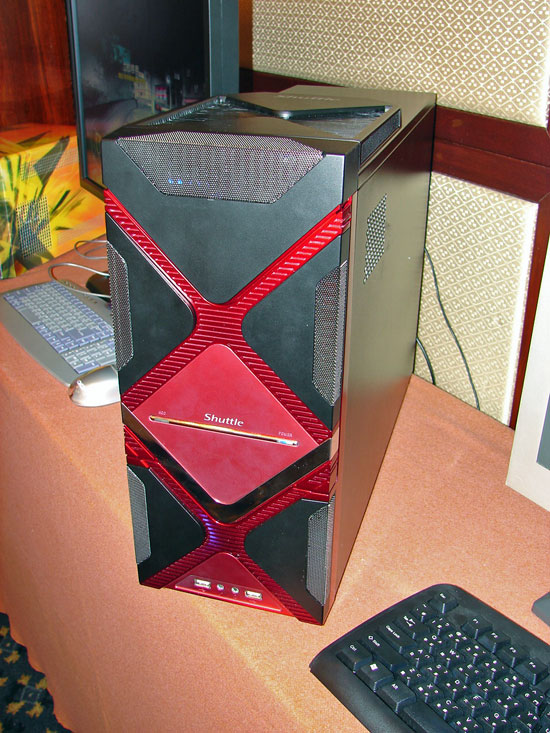 The kit is designed around ASUS' Republic of Gamers board group (the ASUS Striker Extreme will be the first board used in this series), and it is intended to target the extreme performance and overclocking markets, as well as offering everything plus the kitchen sink in terms of features. Shuttle's contribution is the center piece of the kit, at least from an appearance perspective: an interesting case that is slightly larger than a mini-ATX tower, but it is fully capable of handling dual 8800GTXs on a full size ATX board. OCZ will be providing the memory, naturally, and a OCZ power supply could be a potential option depending upon the configuration. Future kits could also include an OCZ branded video card(s) and to complete the high performance system kit the user will only need to add optical and/or hard drives.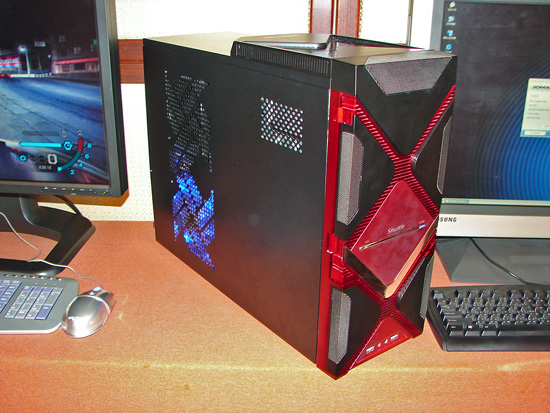 Given that Shuttle has roots as a motherboard manufacturer, this collaboration might seem a little bit odd at first. However, to put it bluntly, Shuttle has not concentrated on building a motherboard that has high-end enthusiast level overclocking and BIOS tuning support. Teaming up with ASUS allows them to focus on designing an attractive, more compact system, while hopefully still offering all of the performance and features that you would find on a typical full-size ATX platform.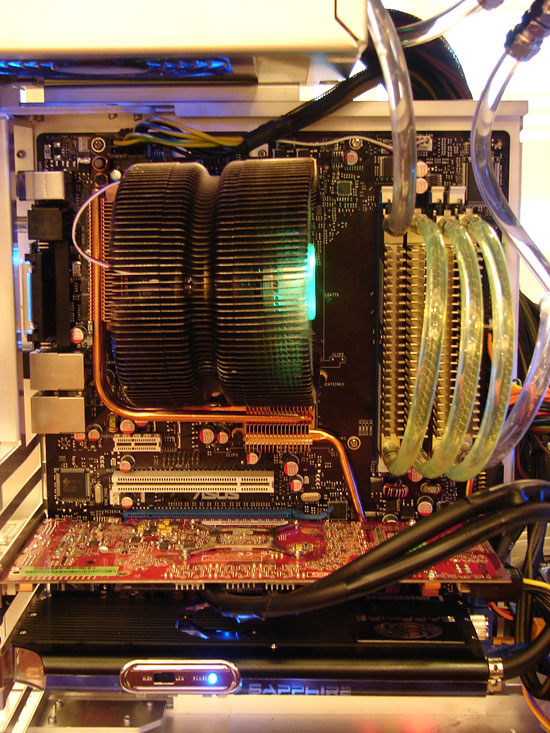 The other item we saw from ASUS today is their new P965 Commando board that is designed for serious overclocking. The sample system has has been able to reach up to 585FSB and in memory testing it was running 4GB of OCZ Flex XLC memory at DDR2-1116 (5-5-5-15) for over 24 hours dual prime stable on 2.15V. This system has hit DDR2-1150 with 4GB while running some game and test benchmarks. In a 2GB configuration the system was capable of running up to DDR2-1350 (5-5-5-18) and should reach DDR2-1400 once BIOS tuning is completed. This speed required 2.5V but that is within the OCZ memory spec for their new Flex-XLC series.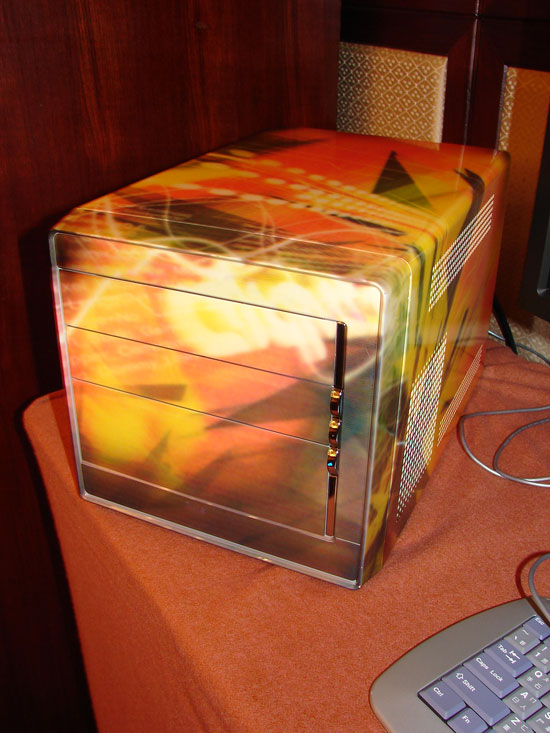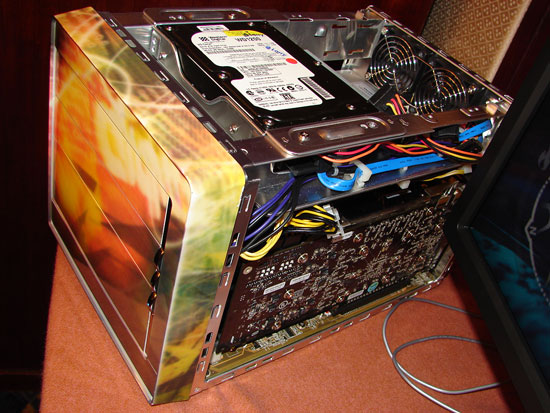 Besides the mini-ATX tower mentioned above, Shuttle also has a new SFF case/power supply design that can handle the GeForce 8800 GTX cards. Given the sheer size of such graphics cards, the XPC chassis was modified, and is now dubbed the "Supertuned" XPC. OCZ and Shuttle have been working closely together on this design and the motherboard will feature improved overclocking features and the case has an advanced thermal dissipation design. It's also not surprising that it will come with a larger power supply, given the requirements of a system sporting a high-end CPU along with a card like the 8800 GTX. The largest PSU we've seen from Shuttle in the past has been 400W, and we expect the new model should come with a 500W PSU or better. The case will be officially launced at CES.
Closing Thoughts
2006 has been a blockbuster year in terms of major product launches, and it will be difficult to top what we've seen in terms of progress during the next year. However, the one thing we can always count on in the world of computer components is change, and as we continue our pre-CES tour we expect to see a lot more in the way of unique products. We have meetings with Gigabyte, DFI, Abit, and others coming up and will report on our findings there.
Compared with the past couple of years, there was definitely a renewed feeling of optimism at the manufacturers we have visited with so far. Intel's struggles during the NetBurst versus K8 era caused a lot of uncertainty over in Taiwan, with a lot of companies unable to understand why their earlier socket 775 products weren't selling well. For better or for worse, many manufacturers are simply happier knowing that Intel once again has a highly competitive product that has brought balance to the market.