Gaming Performance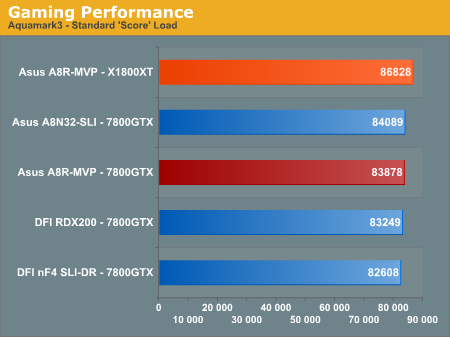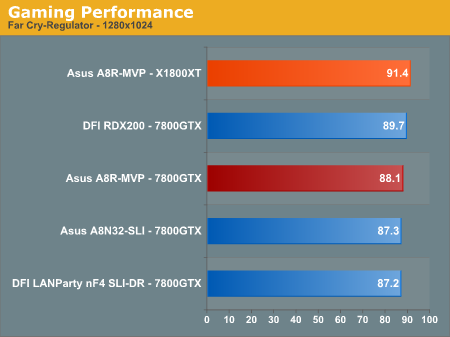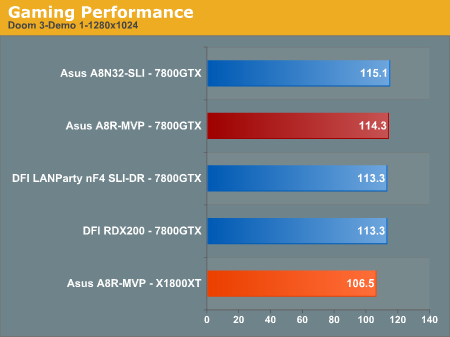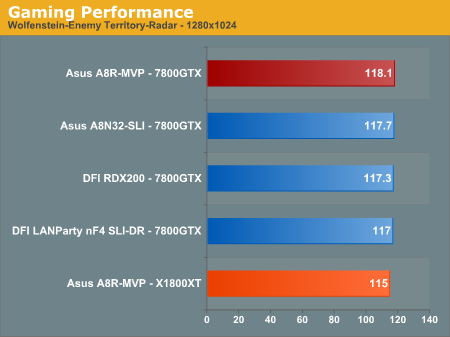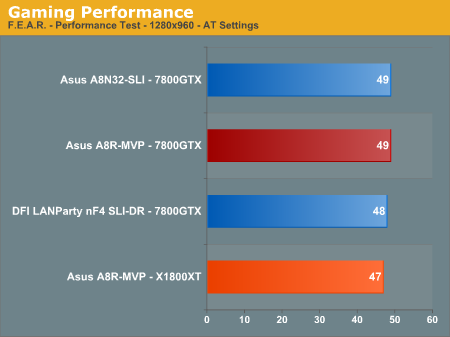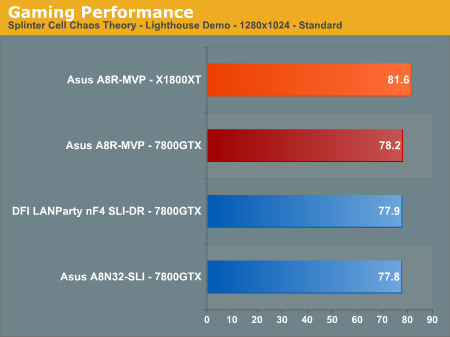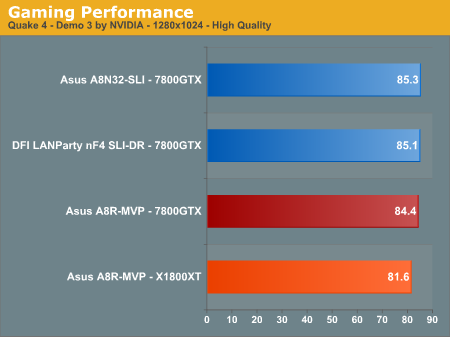 We tested with our standard group of game tests, which includes Aquamark 3, Far Cry, Doom 3, and Wolfenstein-Enemy Territory. Only tests run with the 7800GTX with 81.8x drivers were included. In some cases, we retested with this card and the 81.8x drivers to make sure that our results could be reasonably compared. We did not test with Half-Life 2 since the recent updates to Steam have caused all the benchmarks we have available to stop working. We are looking for a new HL2 benchmark that is compatible with the latest Steam version.
We also ran benchmarks with three new games: Quake 4, Splinter Cell - Chaos Theory, and F.E.A.R. The Asus A8R-MVP was at or near the top in every game test, both our standard suite and the newest game tests. This was frankly a bit surprising, since we just recently found top gaming performance with the Asus A8N32-SLI, based on the new NVIDIA Dual x16 chipset.
Results with the ATI X1800XT on the Asus A8R-MVP were very intersting. THe X1800XT was either tops or matched results in all games not based on Open GL engines. In games base on Open GL, like Quake 4 and Doom 3, the new 5.11 driver has made up most, by not quite all, of the performance advantage perviously held by the nVidia 7800GTX. Keep in mind that these results are our standard tests, with AA and AF turned off if possible. We have found that as soon as AA and AF are turned on the X1800XT is tops even in Open GL compared to the 7800GTX.