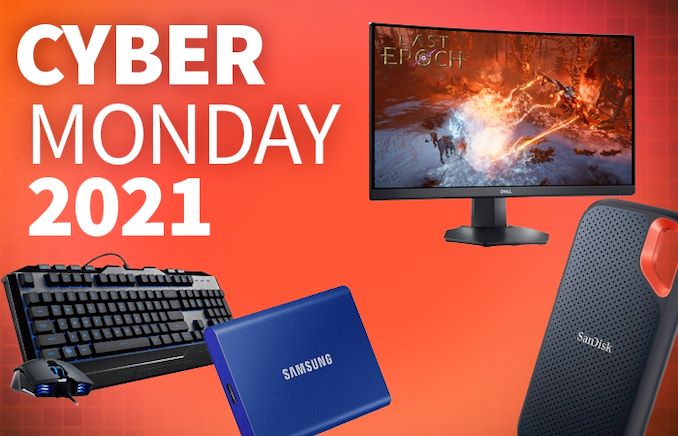 AnandTech reviews products independently. When you click links to buy products we may earn money that supports our branded pages. Our review pages may contain traditional advertising and sponsorships, in addition to links which generate sales through an affiliate or lead generation relationship.
We want to make things easier for our readers this holiday by gathering a list of the best deals we can find on computer hardware and accessories we know you can use.
We're including everything from components like power supplies to mobile devices and smartphones. Some of these deals reflect savings based on specifications vs value while others may simply be a new low price on a more expensive name-brand item. Our goal is to share a mix of hardware for all buyers from a wide variety of platforms. If an item is available for the same price through multiple vendors, we'll be sure to give you every option we find.
We use third-party applications like PCPartPicker and CamelCamelCamel to evaluate price history between vendors. It's always good to double-check prices before you make a purchase and we always recommend our readers do the same as these deals could change at a moment's notice.
Best Tech Deals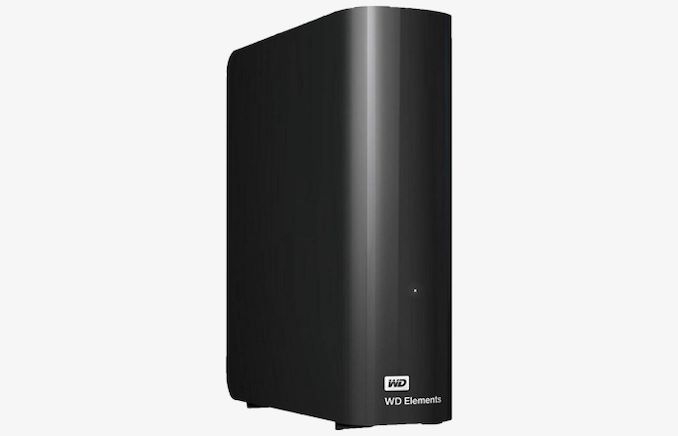 WD Elements 14TB HDD: was $270, now $200 at Newegg
This is the lowest price we've ever seen for this drive since it was released. It has a large storage capacity of 14TB but ranges between 3TB and 18TB.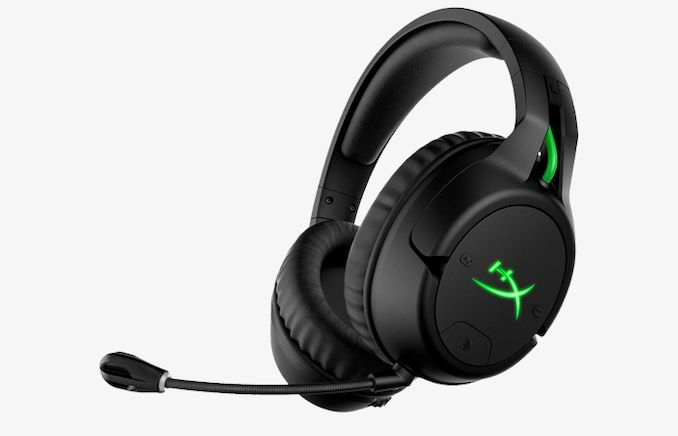 HyperX CloudX Flight Headset: was $160, now $100 at Amazon
This gaming headset from HyperX connects using a 2.4GHz wireless connection. The battery can last up to 30 hours under optimal conditions. It features 50mm drivers and a removable microphone.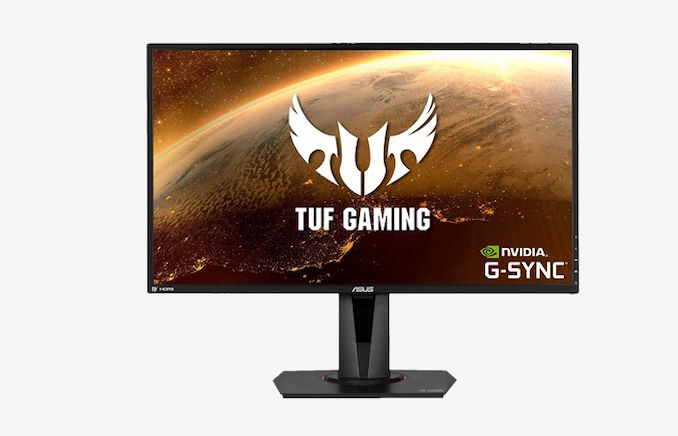 Asus TUF VG27AQ 27-Inch IPS Monitor: was $350, now $256 at Adorama
This IPS monitor has a resolution of 2560px x 1440px at a refresh rate of 165Hz. The response time can get as low as 1ms. This is one of the best offers for the Asus TUF VG27AQ since it was released.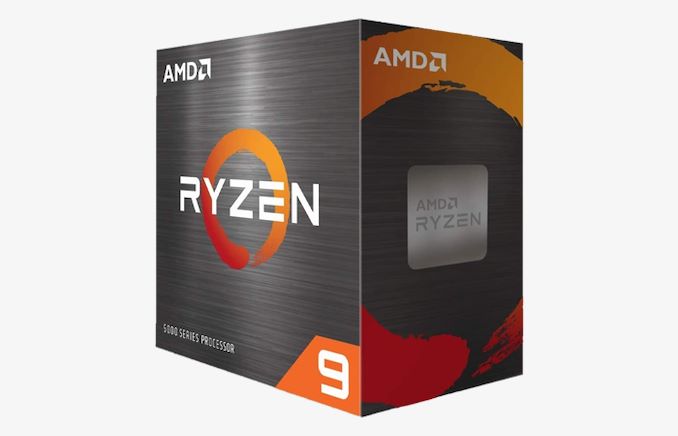 AMD Ryzen 9 5950X: was $800, now $719 at Amazon
The Ryzen 9 5950X can reach up to 4.9GHz with Turbo. It has 16 cores and a total of 32 threads, making it a beast performance-wise against the other CPUs in this line.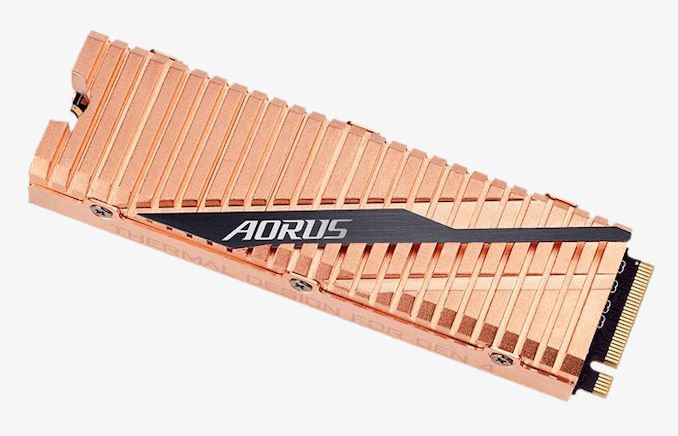 Gigabyte Aorus Gen 4 1TB SSD: was $200, now $140 at Amazon
Users can expect a 1TB capacity with read/write speeds as fast as 5000/5600 MB/s. The purchase includes a heatsink.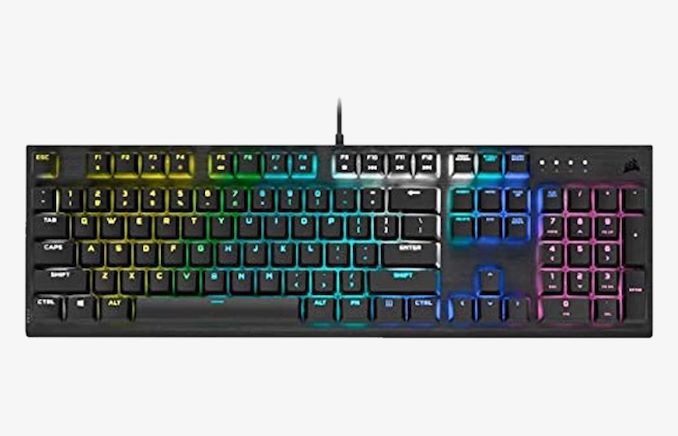 Corsair K60 RGB PRO Mechanical Gaming Keyboard: was $90, now $70 at Newegg
This is a full-sized wired keyboard using a USB 3.0 connection. It has 104 keys using Cherry Viola switches. It has RGB LEDs that can be programmed with custom effects.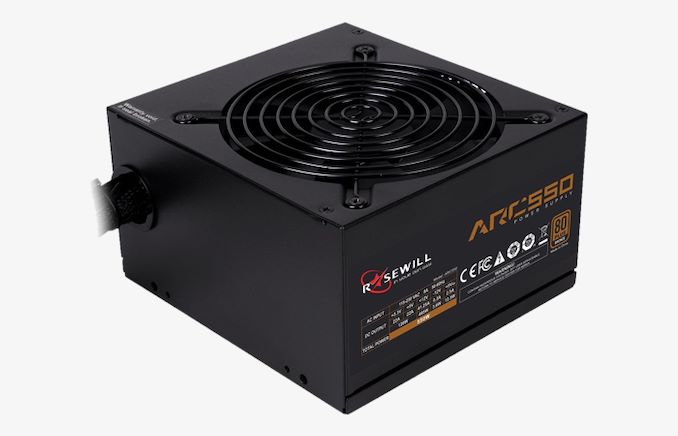 Rosewill ARC-550 PSU: was $120, now $40 at Newegg
This PSU has a 550-watt output and uses a single 12V rail. It relies on a 120mm hydraulic fan and is 80 Plus Bronze certified.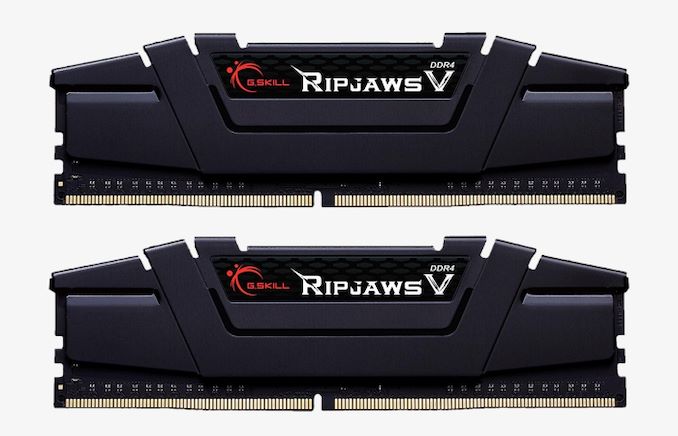 G.SKILL Ripjaws V Series 32GB DDR4-3600: was $120, now $100 at Newegg
Users get two 16GB of DDR4-3600 with this offer. It has a CAS latency of 18 and a timing of 18-22-22-42.
Samsung T7 Portable SSD 1TB: was $160, now $110 at Amazon
This TB SSD has read/write speeds up to 1050/1000 MB/s and is designed with portability in mind. It weighs just 2oz and measures in at 3.4in x 2.2in x 0.3in.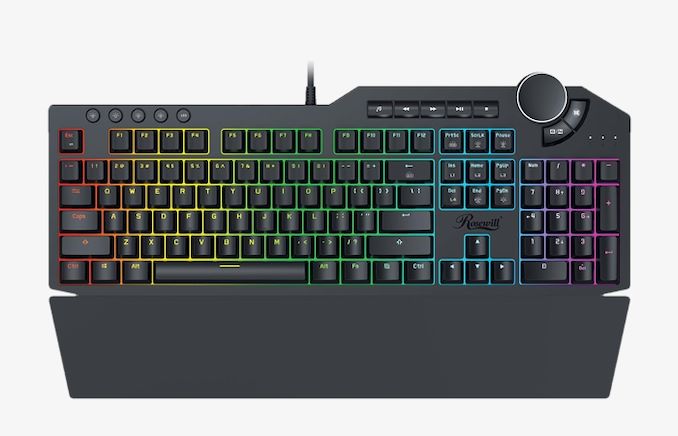 Rosewill Neon K90 Mechanical Gaming Keyboard: was $80, now $50 at Newegg
Each key in the Rosewill Neon K90 uses Kailh Blue switches. This keyboard has customizable RGB LEDs, dedicated media keys, USB passthrough, and a removable wrist rest.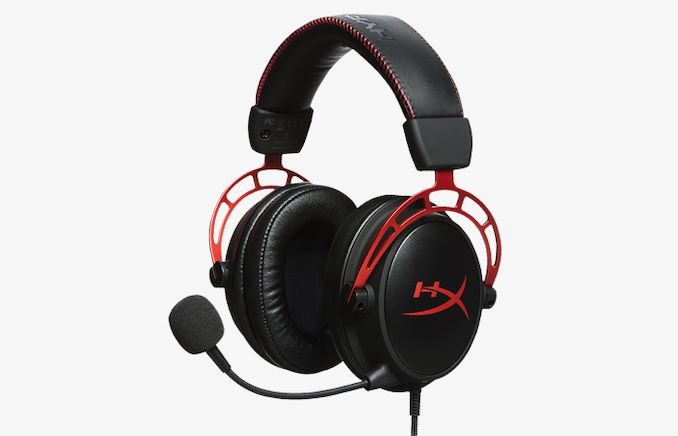 HyperX Cloud Alpha Gaming Headset: was $100, now $60 at Amazon
The HyperX Cloud Alpha is a gaming headset with a removable mic and cable. It has a maximum frequency response range of 27,000Hz and uses 50mm neodymium magnetic drivers.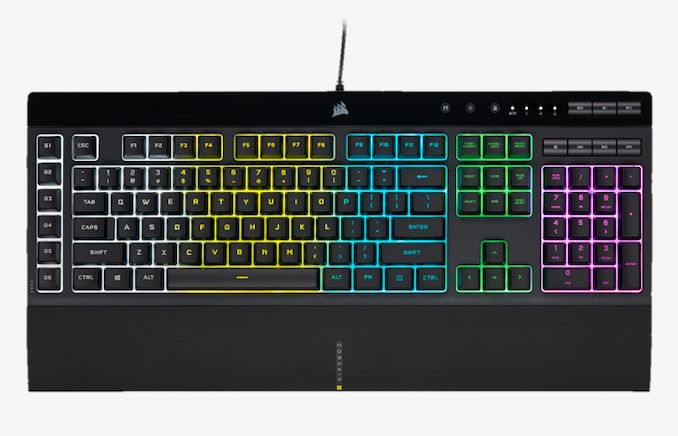 Corsair K55 Wired Gaming Keyboard: was $50 now $35 at GameStop
The Corsair K55 wired gaming keyboard has 110 keys including dedicated media keys and 6 macro keys. Custom profiles can be stored locally for both macros and RGB effects.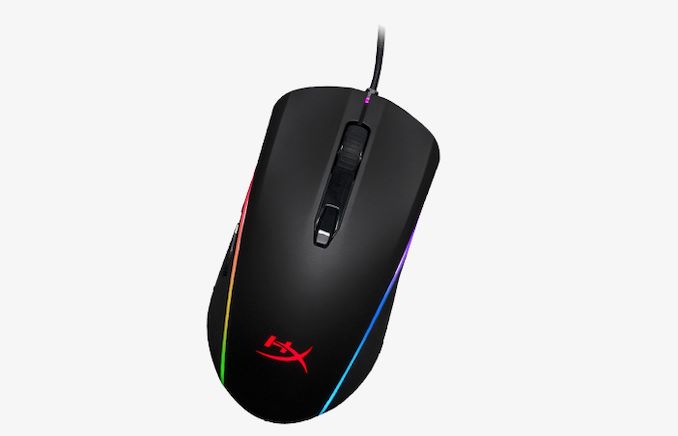 HyperX Pulsefire Surge Wired Optical Gaming Mouse: was $45 now $35 at Best Buy
Users can expect a maximum DPI of 16000 from the HyperX PulseFire Surge wired gaming mouse. It has 6 buttons total and features RGB LEDs.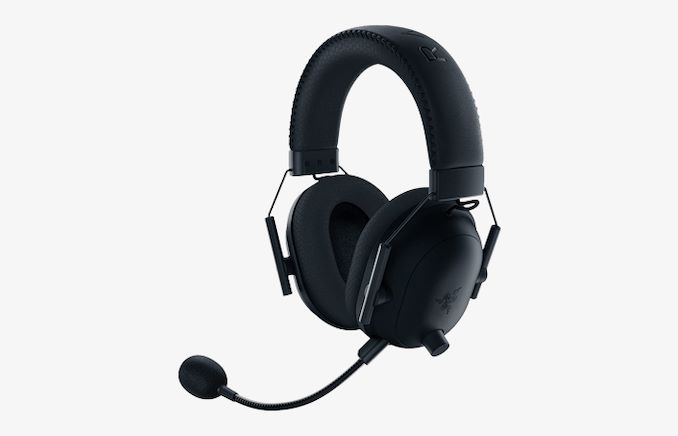 Razer BlackShark V2 Pro Wireless Gaming Headset: was $180, now $130 at Amazon
This wireless gaming headset from Razer has a 24-hour battery. It uses THX 7.1 surround sound, backed up by 50mm audio drivers.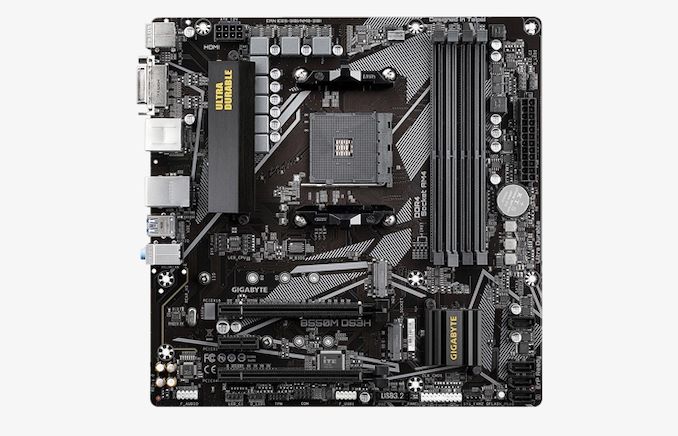 GIGABYTE B550M DS3H Micro ATX Motherboard: was $110, now $90 at Newegg
This AM4 motherboard can support AMD Ryzen 5000 series processors as well as 3rd Gen Ryzen processors. It can support up to 129GB of DDR4-4733. It has three PCIe slots for expansion and two M.2 connectors for storage.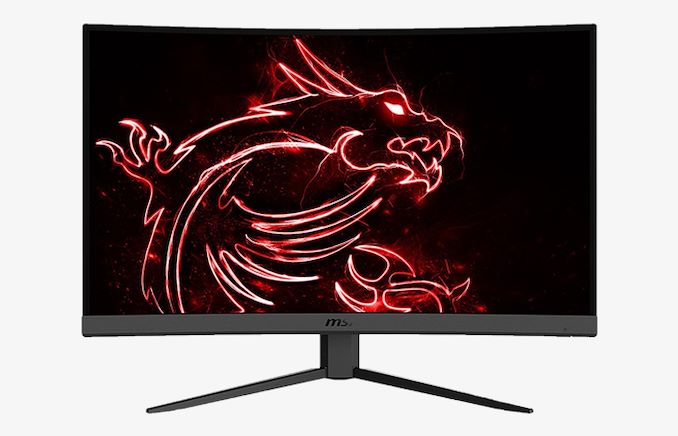 MSI Optix G32CQ4 32-Inch Curved Gaming Monitor: was $330, now $290 at Newegg
This gaming monitor from MSI is curved, spanning 32-inches across. It has a 1ms response time, refresh rate of 165Hz, and a resolution of 2560 x 1440. The G32CQ4 is AMD FreeSync certified and features a selection of both HDMI and DisplayPort inputs.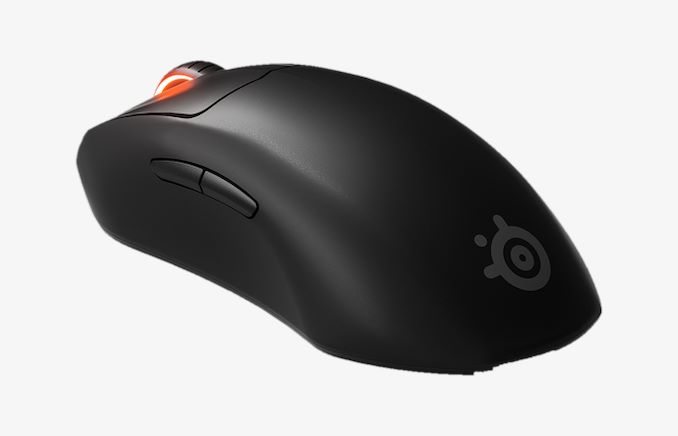 SteelSeries Prime Wireless Pro Series Gaming Mouse: was $130, now $91 at Amazon
For the first time, the SteelSeries Prime Wireless Pro has dropped to $91. It has a maximum CPI of 18000 and 5 buttons supported by Prestige OM mechanical switches. Users can also program custom RGB effects.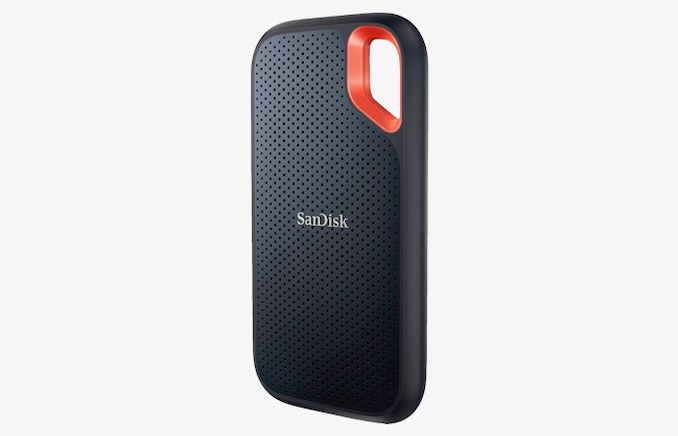 SanDisk Extreme 4TB External USB-C Portable SSD: was $600, now $450 at BestBuy
The 4TB edition of SanDisk's Extreme 4TB External SSD is $100 off at Best Buy. It can reach read/write speeds as fast as 1050 / 1000 MB/s. The drive comes with a USB Type-C to USB Type-C cable and a USB Type-C to Type-A adapter.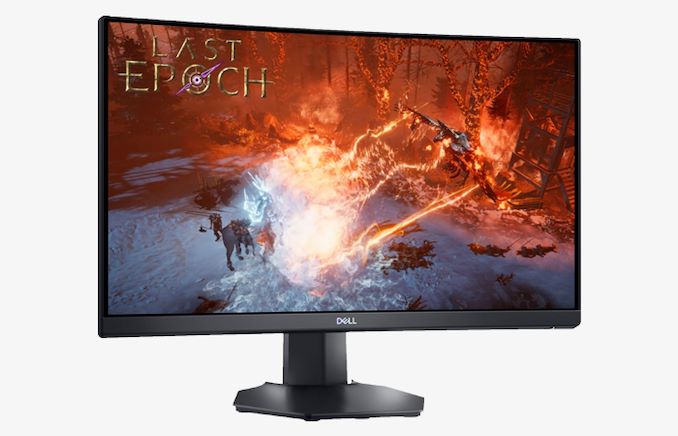 Dell 24-Inch VA LED FHD Curved Gaming Monitor: was $250, now $180 at Best Buy
The S2422HG from Dell has a 24-inch VA panel with an FHD resolution at 165Hz. It's FreeSync certified and has both HDMI and DisplayPort inputs.